Advisory Committee on Social Witness Policy
The Advi­sory Com­mit­tee on Social Wit­ness Pol­icy (ACSWP) serves the prophetic call­ing of the whole Pres­by­ter­ian Church (U.S.A.) by pro­vid­ing its Gen­eral Assem­bly with care­ful stud­ies of press­ing moral chal­lenges, media for dis­cus­sion and dis­cern­ment of Chris­t­ian respon­si­bil­i­ties, and pol­icy rec­om­men­da­tions for faith­ful action.
The term "social wit­ness pol­icy" refers to the posi­tions adopted by the Gen­eral Assem­bly to express its stance on and guide response to issues in the pub­lic order, includ­ing their rela­tion to the church's own life and mis­sion. These posi­tions may take the form of pol­icy state­ments, res­o­lu­tions, study papers, or social involve­ment reports, as defined in the Man­ual of the Gen­eral Assem­bly, Guide­lines and Poli­cies of the Gen­eral Assem­bly, p. 55–58.
Fea­tured Resources
Sub­scribe to the ACSWP newslet­ter: Salt and Light — help­ing the church use its voice for justice.
The Faces of 

ACSWP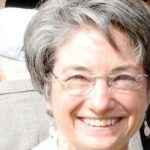 Glo­ria Albrecht
Rev. Dr. Glo­ria H. Albrecht, is retired Pro­fes­sor of Reli­gious Stud­ies at Uni­ver­sity of Detroit Mercy. She cur­rently teaches social ethics in the Women's Stud­ies Pro­gram, Uni­ver­sity of Wind­sor, Canada, and in the Mas­ter of Com­mu­nity Devel­op­ment Pro­gram at UDM, which she also co-directs. She served as asso­ciate pas­tor at Brown Memo­r­ial Park Avenue Pres­by­ter­ian Church (1983–1988) and at First and Franklin Street Pres­by­ter­ian Church (1989–1991). As a Chris­t­ian fem­i­nist ethi­cist, she focuses on issues of social jus­tice, par­tic­u­larly eco­nomic issues, from the per­spec­tive of women's expe­ri­ences. She chal­lenges the "inno­cence" of the main­line churches of afflu­ent, white Amer­ica and urges them to iden­tify ways in which they are com­plicit in struc­tures of injus­tice. In addi­tion to numer­ous arti­cles, she is the author of two books: Hit­ting Home: Fem­i­nist Ethics, Women's Work, and the Betrayal of "Fam­ily Val­ues" (Con­tin­uum, 2002) and The Char­ac­ter of Our Com­mu­ni­ties: Toward an Ethic of Lib­er­a­tion for the Church (Abing­don, 1995). Dr. Albrecht is a mem­ber of the Amer­i­can Acad­emy of Reli­gion and serves on the Board of the Soci­ety of Chris­t­ian Ethics.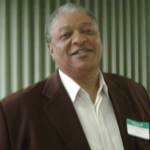 Arthur William Canada
Clergy, Char­lotte, N.C.; Pres­bytery of Char­lotte, Synod of the Mid-Atlantic; mem­ber of the Gen­eral Assem­bly Mis­sion Council.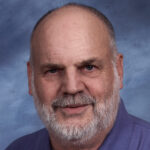 Bill Capel
Bill Capel is a retired cor­po­rate exec­u­tive from Cham­paign, IL. He is a long time rul­ing elder, has been active in the Pres­bytery of South­east­ern Illi­nois for 30 years, and is an elected mem­ber of the Gen­eral Assem­bly Mis­sion Coun­cil. He is par­tic­u­larly inter­ested in strength­en­ing our Pres­by­ter­ian con­nec­tional system.
Chris­tine M. Dar­den
, Co-Chair
Dr. Chris­tine M. Dar­den is a mem­ber of the Carver Memo­r­ial Pres­by­ter­ian Church in New­port News, VA. She has served the Pres­by­ter­ian Church at all levels—18 years of active ser­vice on Ses­sion, four years as Chair of the Pres­bytery Coun­cil, one year as Mod­er­a­tor of the Synod of the Mid-Atlantic, and seven years as a mem­ber of the Gen­eral Assem­bly Com­mit­tee on Rep­re­sen­ta­tion. Dur­ing her 40-year career at the NASA Lan­g­ley Research Cen­ter in Hamp­ton, Vir­ginia, Dr. Darden's con­tri­bu­tions ranged from research in super­sonic aero­dy­nam­ics where she was rec­og­nized as an inter­na­tional expert in the area of sonic boom min­i­miza­tion, to national pro­gram lead­er­ship of the envi­ron­men­tal aspects of super­sonic oper­a­tions, to Agency strate­gic plan­ning, project and pro­gram man­age­ment, and finally to the area of com­mu­ni­ca­tions and edu­ca­tion.  She has writ­ten and pub­lished in excess of 60 tech­ni­cal papers.
Rachael Egge­been
Mem­ber, Tuc­son, AZ
Pres­bytery of deCristo, Synod of The Southwest.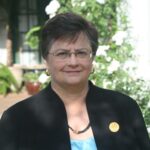 Mar­sha Fowler
Clergy, pro­fes­sor of Chris­t­ian ethics and spir­i­tu­al­ity, with spe­cial­iza­tion in social ethics, global health, and bioethics. Altadena, Cal­i­for­nia; Pres­bytery of San Gabriel, Synod of South­ern Cal­i­for­nia and Hawaii.
Kevin Richard Johnson
Min­is­ter, Detroit, MI
Pres­bytery of Detroit, Synod of the Covenant.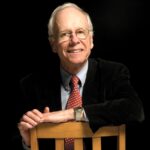 Eric Mount
Dr. Eric Mount is Pro­fes­sor of Reli­gion Emer­i­tus at Cen­tre Col­lege, where his classes focused on Chris­t­ian ethics. Prior to his teach­ing career, Dr. Mount served as a con­gre­ga­tional pas­tor in Arkansas and then assisted in the min­istry at Trin­ity Avenue Pres­by­ter­ian Church in Durham, NC, dur­ing his doc­toral work. As an aca­d­e­mic, Dr. Mount con­tin­ued to be diverse in his pro­fes­sion, serv­ing not only as pro­fes­sor, but also, at var­i­ous times, as Vice Pres­i­dent and Dean of Stu­dents, Chap­lain, two-time direc­tor of the Centre's pro­gram in Stras­bourg, France, theologian-in-residence in the Amer­i­can Church in Paris and later at the Cen­ter for Clin­i­cal and Research Ethics at Van­der­bilt Med­ical Cen­ter Lilly, and finally, as the Dis­tin­guished Pro­fes­sor of Reli­gion at David­son Col­lege. Among his many books is Covenant, Com­mu­nity, and the Com­mon Good.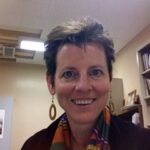 Kathryn Poet­hig   
Dr. Poet­hig is the Asso­ciate Pro­fes­sor of Global Stud­ies at Cal­i­for­nia State Uni­ver­sity, Mon­terey Bay (Ph.D. Reli­gion and Soci­ety, Grad­u­ate The­o­log­i­cal Union;  M.Div. Union The­o­log­i­cal Sem­i­nary;  B.A. Anthro­pol­ogy, Uni­ver­sity of Chicago). She has lived and worked in South­east Asia for over thirty years. Her work focuses on pro­gres­sive reli­gious cit­i­zen­ship in South­east Asia, par­tic­u­larly in areas of fem­i­nism, con­flict and peace­mak­ing. Dr. Poet­hig has served on the boards of the Inter­faith Sum­mer Insti­tute for Jus­tice, Peace and Social Move­ments in Canada, Cen­ter for Women and Reli­gion, is cur­ricu­lum con­sul­tant for the Applied Con­flict Trans­for­ma­tion Stud­ies MA pro­gram in Phnom Penh, Cam­bo­dia, on the Work­ing Com­mit­tee of the People's Forum on Peace for Life, a Global South-based inter­faith ini­tia­tive resist­ing mil­i­ta­rized glob­al­iza­tion and cre­at­ing life-enhancing alter­na­tives. She has led or par­tic­i­pated del­e­ga­tions inves­ti­gat­ing the inter­sec­tion of reli­gion and pol­i­tics to Nairobi, Nepal, Cambodia/Vietnam, to China for the NGO Forum of the 4th U.N. Con­fer­ence on Women, and to the Philippines.
Ray­mond Roberts
Min­is­ter, West­field, NJ
Pres­bytery of Eliz­a­beth, Synod of the Northeast.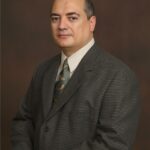 Raafat Zaki
, Co-Chair
Raafat L. Zaki is a Teach­ing Elder and min­is­ter mem­ber of Grace Pres­bytery. He is an Amer­i­can of Mid­dle East­ern ances­try, and has stud­ied in the Mid­dle East, Asia, and the U.S.A. Raafat has also served in var­i­ous pas­toral capac­i­ties, with the Gen­eral Assem­bly as Asso­ciate and as Area Coor­di­na­tor, with Habi­tat for Human­ity Inter­na­tional as Direc­tor, and most recently with the Synod of the Sun as Stated Clerk and Asso­ciate Executive.