Advisory Committee on Social Witness Policy
The Advisory Committee on Social Witness Policy (ACSWP) serves the prophetic calling of the whole Presbyterian Church (U.S.A.) by providing its General Assembly with careful studies of pressing moral challenges, media for discussion and discernment of Christian responsibilities, and policy recommendations for faithful action.
The term "social witness policy" refers to the positions adopted by the General Assembly to express its stance on and guide response to issues in the public order, including their relation to the church's own life and mission. These positions may take the form of policy statements, resolutions, study papers, or social involvement reports, as defined in the Manual of the General Assembly, Guidelines and Policies of the General Assembly, p. 55-58.
Featured Resources
The Faces of ACSWP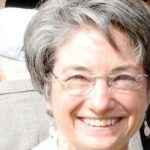 Gloria Albrecht
Rev. Dr. Gloria H. Albrecht, is retired Professor of Religious Studies at University of Detroit Mercy. She currently teaches social ethics in the Women's Studies Program, University of Windsor, Canada, and in the Master of Community Development Program at UDM, which she also co-directs. She served as associate pastor at Brown Memorial Park Avenue Presbyterian Church (1983-1988) and at First and Franklin Street Presbyterian Church (1989-1991). As a Christian feminist ethicist, she focuses on issues of social justice, particularly economic issues, from the perspective of women's experiences. She challenges the "innocence" of the mainline churches of affluent, white America and urges them to identify ways in which they are complicit in structures of injustice. In addition to numerous articles, she is the author of two books: Hitting Home: Feminist Ethics, Women's Work, and the Betrayal of "Family Values" (Continuum, 2002) and The Character of Our Communities: Toward an Ethic of Liberation for the Church (Abingdon, 1995). Dr. Albrecht is a member of the American Academy of Religion and serves on the Board of the Society of Christian Ethics.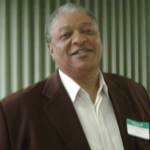 Arthur William Canada
Clergy, Charlotte, N.C.; Presbytery of Charlotte, Synod of the Mid-Atlantic; member of the General Assembly Mission Council.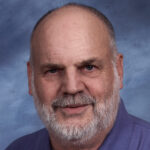 Bill Capel
Bill Capel is a retired corporate executive from Champaign, IL. He is a long time ruling elder, has been active in the Presbytery of Southeastern Illinois for 30 years, and is an elected member of the General Assembly Mission Council. He is particularly interested in strengthening our Presbyterian connectional system.
Christine M. Darden
, Co-Chair
Dr. Christine M. Darden is a member of the Carver Memorial Presbyterian Church in Newport News, VA. She has served the Presbyterian Church at all levels—18 years of active service on Session, four years as Chair of the Presbytery Council, one year as Moderator of the Synod of the Mid-Atlantic, and seven years as a member of the General Assembly Committee on Representation. During her 40-year career at the NASA Langley Research Center in Hampton, Virginia, Dr. Darden's contributions ranged from research in supersonic aerodynamics where she was recognized as an international expert in the area of sonic boom minimization, to national program leadership of the environmental aspects of supersonic operations, to Agency strategic planning, project and program management, and finally to the area of communications and education. She has written and published in excess of 60 technical papers.
Rachael Eggebeen
Member, Tucson, AZ
Presbytery of deCristo, Synod of The Southwest.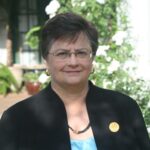 Marsha Fowler
Clergy, professor of Christian ethics and spirituality, with specialization in social ethics, global health, and bioethics. Altadena, California; Presbytery of San Gabriel, Synod of Southern California and Hawaii.
Kevin Richard Johnson
Minister, Detroit, MI
Presbytery of Detroit, Synod of the Covenant.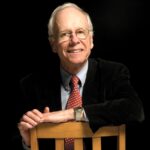 Eric Mount
Dr. Eric Mount is Professor of Religion Emeritus at Centre College, where his classes focused on Christian ethics. Prior to his teaching career, Dr. Mount served as a congregational pastor in Arkansas and then assisted in the ministry at Trinity Avenue Presbyterian Church in Durham, NC, during his doctoral work. As an academic, Dr. Mount continued to be diverse in his profession, serving not only as professor, but also, at various times, as Vice President and Dean of Students, Chaplain, two-time director of the Centre's program in Strasbourg, France, theologian-in-residence in the American Church in Paris and later at the Center for Clinical and Research Ethics at Vanderbilt Medical Center Lilly, and finally, as the Distinguished Professor of Religion at Davidson College. Among his many books is Covenant, Community, and the Common Good.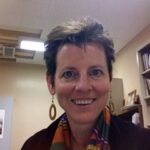 Kathryn Poethig
Dr. Poethig is the Associate Professor of Global Studies at California State University, Monterey Bay (Ph.D. Religion and Society, Graduate Theological Union; M.Div. Union Theological Seminary; B.A. Anthropology, University of Chicago). She has lived and worked in Southeast Asia for over thirty years. Her work focuses on progressive religious citizenship in Southeast Asia, particularly in areas of feminism, conflict and peacemaking. Dr. Poethig has served on the boards of the Interfaith Summer Institute for Justice, Peace and Social Movements in Canada, Center for Women and Religion, is curriculum consultant for the Applied Conflict Transformation Studies MA program in Phnom Penh, Cambodia, on the Working Committee of the People's Forum on Peace for Life, a Global South-based interfaith initiative resisting militarized globalization and creating life-enhancing alternatives. She has led or participated delegations investigating the intersection of religion and politics to Nairobi, Nepal, Cambodia/Vietnam, to China for the NGO Forum of the 4th U.N. Conference on Women, and to the Philippines.
Raymond Roberts
Minister, Westfield, NJ
Presbytery of Elizabeth, Synod of the Northeast.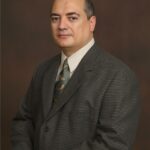 Raafat Zaki
, Co-Chair
Raafat L. Zaki is a Teaching Elder and minister member of Grace Presbytery. He is an American of Middle Eastern ancestry, and has studied in the Middle East, Asia, and the U.S.A. Raafat has also served in various pastoral capacities, with the General Assembly as Associate and as Area Coordinator, with Habitat for Humanity International as Director, and most recently with the Synod of the Sun as Stated Clerk and Associate Executive.