Coordinator and Editor
Chris Iosso
Chris Iosso is only now graduating to cyberspace, having been ordained (Elizabeth Presbytery), inducted into General Assembly Mission Council service in NYC, and educated (Johns Hopkins—BA, Princeton—Mdiv, and Union—PhD, Seminaries) in the print dispensation. After serving as a pastor and parent of three in Westchester County, NY, he returned to the new GAMC as Coordinator of ACSWP. He is married to pastor Robin Hogle. Beyond books, he enjoys running, kayaking and soccer.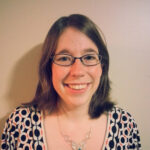 Managing Editor
Ginna Bairby
Ginna Bairby is recent graduate of Union Presbyterian Seminary in Richmond, VA (M.Div. 2013) and a can­di­date for ordi­na­tion to Teach­ing Elder in the Pres­bytery of the James. She grew up in Richmond, VA; earned a Bach­e­lor of Arts in both Reli­gious Stud­ies and Music from the Col­lege of William and Mary (2009); and spent a year living and working in Lima, Peru, as a Young Adult Volunteer (YAV). Her ministry experience includes a variety of congregations – ranging in size from 25 to 5,000 members – a chaplaincy position at University of Virginia Hospital, and a fellowship with the PC(USA) Office of Public Witness. Ginna currently resides with her husband Andy Bairby in Louisville, KY, and enjoys reading, hiking, traveling, and both listening and playing to music – particularly that of the Indigo Girls.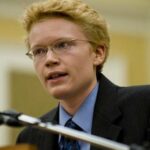 Former Editor
Patrick David Heery
A recent graduate of Princeton Theological Seminary with a Master's of Divinity (2011), Patrick is an ordained Teaching Elder in the Presbyterian Church (U.S.A.). Patrick grew up in Cincinnati, Ohio, as the son of two public school teachers; earned bachelor's degrees in English and Classics from Ohio University; and is an Eagle Scout. Patrick has ministered in the areas of hospital and prison chaplaincy, the intersection of worship and mission, community organizing, environmental sustainability, immigrant detention, the peace movement, and LGBTQQI and women's equality. He loves nature, hiking, writing, and philosophy.
Senior Administrative Assistant
Bonnie Hoff