HIV & AIDS at the 220th General Assembly of the
Presbyterian Church (U.S.A.)
By Emily Rose Proctor, Teaching Elder Commissioner, Baltimore Presbytery  
No HIV-related Overtures for the
220th General Assembly
The 219th General Assembly of 2010 was a powerful moment in the Presbyterian history of engaging HIV/AIDS awareness. That year, the Presbyterian AIDS Network (PAN), a member organization of the Presbyterian Health, Education, and Welfare Association (PHEWA), arranged for HIV testing; resourced presbytery members who were writing overtures encouraging Presbyterian leaders to help break the stigma and seek HIV testing at more of their corporate gatherings; and engaged the report from the Advisory Committee on Social Witness Policy (ACSWP) "Becoming an HIV and AIDS Competent Church: Prophetic Witness and Compassionate Action". An overture meant to address issues of HIV and AIDS in the criminal justice system was even passed with some funding. It could have been the beginning of a new era of addressing the changing face of HIV and AIDS, not just with words, but also with action.
At the start of the 220th General Assembly, however, there were no HIV-related overtures or reports scheduled to come before the Assembly.
How could this be, you might ask, when over a million Americans are HIV+ and one in five do not know their status? When every nine and a half minutes, someone in the USA is newly infected with HIV? How could this be, when in just a couple of weeks the International AIDS Conference will be held in the United States, for the first time in over 2 decades? How could this be, when just two years ago, the General Assembly approved the report from the ACSWP report to
"challenge the PC(USA) to become an HIV and AIDS competent denomination at all levels of the church and in all its ministries";
"call upon congregations to accept the challenge to become an HIV and AIDS competent church by studying the HIV and AIDS related policies and resources of the PC(USA)";
"develop denominational standards defining the marks of HIV and AIDS competent congregations and ministries, in accordance with PC(USA) policies and in collaboration with ecumenical partners in HIV and AIDS ministries";
"call upon presbyteries to include pastoral training related to HIV and AIDS competency as part of a qualified candidate's preparation for ministry"; and
"commend Presbyterian theological seminaries that have incorporated HIV and AIDS education into their community life"?
Sadly, my cynical self wasn't surprised that there was nothing related to HIV and AIDS before the Church; it's just not on very many people's radar screens, especially church leaders. The sad truth is that many of our churches are disconnected from the suffering and the plight of the most vulnerable in our country. The sad truth is that those most affected by HIV and AIDS also often tend to be among the most marginalized in our denomination.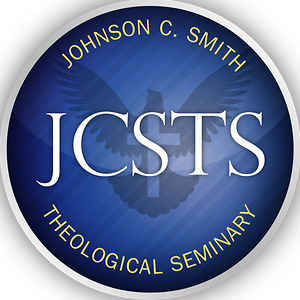 A Commissioner's Resolution Emerges
Thanks to the encouragement of friends and fellow commissioners, my cynical self wasn't able to simply sigh in resignation and move on. Together with the Reverend Ruth Hamilton, Teaching Elder Commissioner from National Capital Presbytery, we drafted a commissioner's resolution commending the historically African American seminary Johnson C. Smith Theological Seminary (JCSTS) in Atlanta for their new certification program designed to equip church leaders and congregations to be HIV competent. The resolution also charged the Presbyterian AIDS Network to partner with Johnson C. Smith, and asked for $25,000 in funding from the General Assembly Mission Council (GAMC—now the Presbyterian Mission Agency) to help provide scholarships for church leaders who might not otherwise be able to afford participation. Ruth's church, Westminster Presbyterian Church in Washington, D.C., helped start a harm reduction program and help center for folks living with HIV and AIDS, and one of her members has been heavily involved in planning for the International AIDS Conference, held there in July
No More Doubt: HIV Is a Reality for
Presbyterian Congregations
In all the preparation to submit a Commissioner's Resolution, I nearly forgot about the one thing the Presbyterian AIDS Network had organized ahead of time for GA: the presentation of our Faith in Action award at the Presbyterian Health, Education, and Welfare Association (PHEWA) Awards Reception. Our award was to go to the Mercer Island Presbyterian Church in the Seattle Presbytery for the work they are doing to raise awareness and reach out to people living with HIV in their area. When the Rev. Paul Barrett accepted the award, he began with something unusual. "I don't know if you heard that cell phone going off earlier," he said (I'm paraphrasing), "but that was mine. If any of you are HIV positive, then you know that it sometimes helps to set an alarm to remind you to take your medications. So that's what that was—a reminder for me to take my HIV meds."
And that was all he really needed to say—what a witness, to break the silence and share about the uncertainty of pursuing a call to ministry as an HIV+ Christian. Would any church call him, he wondered, if they knew of his diagnosis? But there we were, recognizing the church that had called him to be their pastor, as nominated by the Executive Presbyter of the Presbytery of Seattle. If you had any doubt that there are courageous pastors in the Presbyterian Church (U.S.A.), I hope that doubt is gone. If you had any doubt that HIV affects Presbyterian members and congregations, I hope that is gone. I left the PHEWA awards reception inspired and renewed—in strong contrast to the disappointment and cynicism I had been feeling only moments earlier.

Commissioner's Resolution 21-05:
An Exercise in Frustration and Hope
On Tuesday afternoon, I made my way to the Health Issues Committee and lifted up the ongoing need for the Church to address HIV. I lifted up the importance of Johnson C. Smith Theological Seminary's work in taking the mandate from last year's General Assembly and developing a practical means by which the church could respond and move together towards HIV Competency, as recommended by the World Council of Churches. Finally, I tried to give the rationale for funding this initiative in an era when "the theology of scarcity" reigns in the church.
In one of the early presentations about overtures with financial implications, we were instructed to think about whether or not such overtures were worth stopping current ministries of the General Assembly Mission Council (GAMC) or increasing the per capita. I argued that providing financial support for church leaders who want the training offered by Johnson C. Smith is worth it. It's worth it because people continue to be infected and affected, especially those on the margins of our church and our society. It's also worth it because the General Assembly has already mandated that we act—this SHOULD be part of our budget! I thought that given the Rev. Dr. Margaret Aymer's sermon that morning on faith in action, it might actually be an easier sell than I had originally thought.
The GAMC recommended that the committee, instead, advise setting up an Extra Commitment Opportunity (ECO) for this purpose. I asked that the committee not substitute an ECO for GAMC funding. First, most Presbyterians, whom I know, don't have any idea that such things as ECOs exist and so aren't likely to give to them. Second, there are already a number of ECOs designated for HIV-related ministries, and it is my understanding that they are very poorly funded. In an ideal world, the Presbyterian AIDS Network would have volunteers and/or staff who could promote and fundraise for such a fund. Unfortunately, we are a few overworked volunteers with more-than-full-time jobs—hence the need for a program like the one at JCSTS to increase the number of church leaders equipped and motivated to respond.
The first motion made by a member of the committee was that the commissioner's resolution be disapproved because of a lack of funds. At first I was dismayed by this opening motion to disapprove. Now I am grateful, because it inspired a number of committee members to speak up on behalf of the importance of working to fight stigma and the spread of HIV. The committee overwhelmingly voted not to disapprove the overture.
Next, a member moved to amend the overture to replace the funding request with a directive that the GAMC set up an Extra Commitment Opportunity. In the midst of that discussion, one member shared his personal connection to this issue through a partner who had died of AIDS. He wished for an even more comprehensive response of the PC(USA) to HIV/AIDS, even though he was reluctant to see the church provide funding for this program out of its annual budget. His testimony was a reminder that HIV is not something that affects not only "them," but "us" as well. Nevertheless, the ECO amendment passed.
The good news is that, in spite of the limitations of the discussion and the information provided by the GAMC, it was clear that many on the committee supported the idea of the church doing something to address HIV and AIDS both here and abroad. Some members of the committee pledged to donate personally to the Extra Commitment Opportunity when it is established.
When the Commissioners' Resolution made it to the floor of the plenary, after midnight on Friday evening, I asked that it be removed from the committee's consent agenda. I wanted the whole room at least to hear about the good work JCSTS was doing, and to acknowledge the lack of funding for real on-the-ground attempts to address HIV/AIDS (especially in the context of all the studies and task forces we are so much more willing to fund). When my 2 minutes were up, another brave soul whom I do not know, moved that the funding be restored to the overture. Another commissioner rose to speak in support of the program at JCSTS. Although the amendment to restore funding was not approved, and the resolution passed as amended by the committee, I am not without hope.
For one thing, I think we succeeded in raising awareness both of HIV/AIDS and of the HIV Competency Certification Program at Johnson C. Smith Theological Seminary. In addition, I think new friendships and alliances between the Presbyterian AIDS Network and JCSTS are being born out of these efforts. And who knows what God may yet do with us? Maybe we can get the word out and raise more funds than we dreamed possible. Maybe folks on the Health Issues Committee will step up, not only to help fund the ECO, but also to get the word out in their congregations and presbyteries about the certification program.
Who knows? Maybe our small advocacy was just what someone needed to have hope that there are those in the Church who do care and who are willing to make responding to HIV and AIDS a priority. I hope so. When it comes down to it, if I could only speak to one thing at this General Assembly, I'm glad it was to advocate for the Church to put it's money where its mouth is in regards to HIV and AIDS.
Those following #ga220 on Twitter launched a movement called #dreamPCUSA, where we shared our hopes and dreams for the church. Mine was this: "@WeDreamPCUSA I dream of a ‪#pcusa where AIDS initiatives don't have to raise their own funds but are part of church's core mission. ‪#ga220". May it be so.
          Emily Rose Proctor is the Associate Pastor of Brown Memorial Park Avenue Presbyterian Church. After graduating from Williams College, Emily spent a year in South Africa, exploring the Church's response to HIV and AIDS. Emily is a 2009 graduate of Columbia Theological Seminary, but has had a number of ministry related experiences in Atlanta, GA, and Mobile, AL, where she spent a year as a full time intern at Government Street Presbyterian Church and directed their summer urban mission camp program.