By Rev. Shan­non Daley-Harris, Reli­gious Affairs Direc­tor of The Children's Defense Fund and mem­ber of

PHEWA

's Pres­by­ter­ian Child Advo­cacy Net­work (

PCAN

) Lead­er­ship Team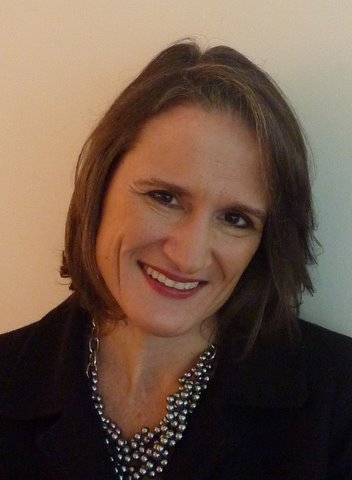 "God has called them all home." My stom­ach lurched as the pres­i­dent con­cluded his words at the inter­faith vigil in New­town, Conn. Make no mis­take, I am pro­foundly grate­ful for the ways in which Pres­i­dent Obama has led us through these dark, dis­tress­ing days fol­low­ing the mas­sacre at Sandy Hook Ele­men­tary School. He has shown both parental emo­tion and pres­i­den­tial resolve. Times like these have called upon him not only to speak as pres­i­dent and par­ent but also to speak from the heart of his faith. He didn't run to become pastor-in-chief, so I sym­pa­thize with him for hav­ing to find words for the unspeak­able at such a trau­ma­tized and ten­der time.
So why was I so trou­bled when, after he read name after name of 6– and 7-year-old chil­dren, he con­cluded, "God has called them all home"? Why did I fear the emo­tional pain and the­o­log­i­cal con­fu­sion those words might stir?
The prob­lem is the sug­ges­tion, albeit unin­ten­tional, that God was the cat­a­lyst, the actor, in deter­min­ing when these chil­dren left the arms of their par­ents and ended up in God's embrace alone. The prob­lem is it sug­gests that God insti­gated, ini­ti­ated, the move­ment of these small chil­dren away from their fam­i­lies forever.
___________________________________________
Why bother split­ting hairs over a phrase that the president—under the most dif­fi­cult emo­tional cir­cum­stances—said, when he was doing his best to offer solace to those in that high school audi­to­rium, while the rest of us looked on from our own homes? Because there is the dan­ger that the words pro­vide a com­fort to those of us who can­not afford to be com­forted.
___________________________________________
I believe to my core that on that awful day God received every one of those chil­dren and adults into God's embrace. But I don't believe God called them home. I believe God's inten­tion and deep­est desire was for those chil­dren to have many, many, many more home­com­ings of the ordi­nary sort before they ever knew a final, divine home­com­ing. I believe God wanted each of those chil­dren to con­tinue to come home after school, drop­ping back­packs and coats—perhaps to the aggra­va­tion of par­ents who would ask for coats to be hung and back­packs stowed, until the hor­rific day when the par­ents yearned for such a sim­ple aggra­va­tion. I believe God wanted those chil­dren to enjoy home­com­ing dances when they reached high school. I believe God intended for those chil­dren to later join the throngs of col­lege fresh­man mak­ing their way home for win­ter break after a first semes­ter away at school. I believe God looked for­ward to home­com­ings when those chil­dren, grown to adult­hood, would bring fiancées to meet future in-laws and then new babies to be cra­dled by grand­par­ents, and so much more. Yes, God wel­comed those pre­cious chil­dren home that ter­ri­ble day last week, but no—God did not call them home.