What are the crit­i­cal threats to the eth­i­cal and effec­tive func­tion­ing of democ­racy? In response to that ques­tion, the Rev. Dr. Chris Iosso wrote "Seven Sins Against Democ­racy: And What's Faith Got To Do With It" and then invited knowl­edge­able respon­dents to join the con­ver­sa­tion, expand­ing upon some of the sins he iden­ti­fied. The fol­low­ing is a response to the fourth "sin" of the Elec­toral College.   By Rob Richie, Exec­u­tive Direc­tor of Fair­Vote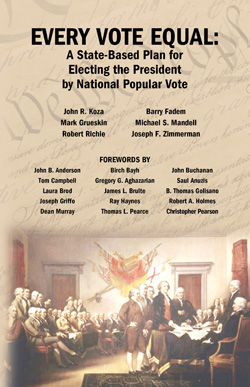 Does your vote count in the race for pres­i­dent? Prob­a­bly not very much if you live any­where out­side of a hand­ful of swing states. The rea­son: the United States' cur­rent Elec­toral Col­lege system.
The Elec­toral Col­lege has been the sub­ject of more amend­ments than any other pro­vi­sion of the U.S. Con­sti­tu­tion. Since the 1940s, a large major­ity of Amer­i­cans has backed mov­ing to a national pop­u­lar vote for the pres­i­den­tial election—about two-thirds sup­port today, across a full range of states. As we expe­ri­ence an elec­tion focused on fewer states than ever before in mod­ern his­tory, the case for change has never been stronger—and a real­is­tic roadmap for reform never closer than with the National Pop­u­lar Vote plan that is mov­ing in state leg­is­la­tures across the country.
The cur­rent Elec­toral Col­lege sys­tem, grounded in state "winner-take-all" laws that award all elec­toral votes to the can­di­date who wins the most votes in that state, vio­lates fun­da­men­tal prin­ci­ples of rep­re­sen­ta­tive democ­racy. A can­di­date can lose despite earn­ing more votes, as in 2000. That has hap­pened four times in our his­tory, but the biggest prob­lem is one that affects every elec­tion: the geo­graphic ger­ry­man­der cre­ated by winner-take-all rules. Pres­i­den­tial cam­paigns today mostly ignore any state other than the few swing states where their activ­ity might affect who wins the state and all its elec­toral votes.
This focus on a hand­ful of states has per­verse con­se­quences. For example:
Cam­paigns typ­i­cally don't do any national polling or any polling out­side these few states, sig­nif­i­cantly lim­it­ing the view­points and inter­ests that affect what the cam­paign does or says. In 2004, strate­gists in George Bush's re-election cam­paign said they never polled a sin­gle per­son out­side of 18 poten­tial bat­tle­ground states in the last two and a half years of the campaign.
The bil­lions of dol­lars being spent on the pres­i­den­tial race are focused nearly exclu­sively on affect­ing unde­cided vot­ers in fewer than 10 states—that's likely fewer than 1% of all Amer­i­cans. A national pop­u­lar vote wouldn't remove the influ­ence of money, but it would cre­ate new value to grass­roots efforts seek­ing to encour­age par­tic­i­pa­tion in all states.
Voter turnout is sure to be dif­fer­ent in the swing states com­pared to the rest of the nation. In 2004, that gap was close to 10%, and was 17% for eli­gi­ble vot­ers under 30.
Par­ti­sans are seek­ing to game the out­come through abhor­rent laws designed to make it harder for legit­i­mate vot­ers to par­tic­i­pate because a few thou­sand votes can affect the out­come in a swing state. Lurk­ing in 2013 are new efforts in Republican-run states that have been con­sis­tently won by Democ­rats to change from allo­cat­ing elec­toral votes on a winner-take-all basis to doing so by con­gres­sional dis­trict. While Penn­syl­va­nia law­mak­ers backed down from plans to move to such a sys­tem in 2011, it  remains a seri­ous pos­si­bil­ity as a means to tilt the scale toward one party.
A president's poli­cies inevitably will be dis­torted as well. At the very least, pres­i­dents them­selves treat states dif­fer­ently. Con­sider that, as pres­i­dent, Barack Obama has held 19 events in North Car­olina, a swing state that he won with 49% of the vote in 2008—but he has not been to South Car­olina even once despite win­ning 45% of the vote there in 2008. That 4% dif­fer­ence in vote per­cent­age would require shift­ing only the vote of one in twenty-five voters—but that dif­fer­ence is seen as an unbridge­able chasm with the winner-take-all vot­ing rule.
The divide between swing states and the rest of the nation looks likely only to worsen in the years ahead. The num­ber of swing states has declined steeply over the past gen­er­a­tion for the same rea­son that the num­ber of com­pet­i­tive con­gres­sional dis­tricts has changed—a hard­en­ing view of the major par­ties among the elec­torate. It also means greater con­sis­tency. Every one of the nine swing states of 2012 was among the swing states of 2008—and look­ing to 2016, there is no evi­dence that any new state will move into swing state status.
Left unchanged, the Elec­toral Col­lege will fur­ther deepen polit­i­cal inequal­ity among states, with a par­tic­u­larly dam­ag­ing impact on rural state vot­ers and racial and eth­nic minori­ties, both of whom are under-represented in swing states.
Instead of this debased method of elec­tion, every Amer­i­can voter should have equal power to hold his or her pres­i­dent account­able through a national pop­u­lar vote for pres­i­dent. With pop­u­lar vote elec­tions gov­ern­ing how we elect every gov­er­nor and Mem­ber of Con­gress, we know what such elec­tions look like. As the vote totals rise on elec­tion night, vot­ers know that their votes are counted on an equal basis with every­one else and that, when all the count­ing is done, the can­di­date with the most votes will win.
Within the Con­sti­tu­tion is a straight­for­ward oppor­tu­nity for reform of this kind. Laid out in detail at www.nationalpopularvote.com, the National Pop­u­lar Vote plan is based on two pow­ers granted to states under the Constitution.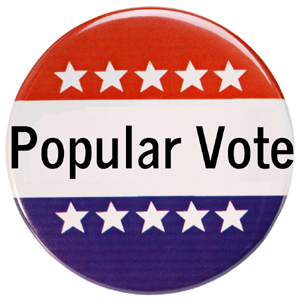 The National Pop­u­lar Vote Plan
First, states have exclu­sive power to decide how to allo­cate elec­toral votes, one char­ac­ter­ized by the Supreme Court as "supreme" and "ple­nary." Ini­tially, few states awarded all elec­toral votes to the statewide vote winner—several, in fact, didn't even hold pop­u­lar elec­tions. It was not until Andrew Jackson's pres­i­dency that the winner-take-all unit rule based on statewide pop­u­lar votes became the norm, dri­ven by states' par­ti­san parochial incen­tives to give as many votes as pos­si­ble to one can­di­date. The unit rule isn't in the Con­sti­tu­tion, wasn't intended by the framers of our Con­sti­tu­tion, and is most cer­tainly not in the best inter­ests of our nation.
Sec­ond, states have the con­sti­tu­tion­ally pro­tected power to enter into for­mal, bind­ing agree­ments. There are hun­dreds of exam­ples, includ­ing the Port Author­ity and the Col­orado River Com­pact. Fewer than a thou­sand words, the National Pop­u­lar Vote com­pact estab­lishes that par­tic­i­pat­ing states will award all of their elec­toral votes to the slate of the can­di­date who wins the national pop­u­lar vote in all 50 states and the Dis­trict of Colum­bia. It is acti­vated if—and only if—the num­ber of par­tic­i­pat­ing states col­lec­tively have a major­ity of votes in the Elec­toral College.
States enter the National Pop­u­lar Vote com­pact one by one, pass­ing a statute through reg­u­lar leg­isla­tive chan­nels. If by July 2016, states adopt­ing the com­pact col­lec­tively have a major­ity of elec­toral votes (cur­rently 270 of 538), the agree­ment is set in stone for the year, and the White House is guar­an­teed to the can­di­date who wins the pop­u­lar vote. Elec­toral votes still will elect the pres­i­dent and the total num­ber of elec­toral votes won by a can­di­date might vary based on which states are in the com­pact, but no one will focus on elec­toral vote mar­gins. All atten­tion before and after the elec­tion will be on the pop­u­lar vote. Gone will be the red-blue maps on elec­tion night and the early pro­jec­tions of win­ners while west­ern states are still vot­ing. Every vote will count the same, whether it is cast in Maine, Alaska, Texas, or Florida.
Since the plan's launch by National Pop­u­lar Vote in 2006, it has passed into law in eight states and in Wash­ing­ton, D.C, with a total of 132 elec­toral votes—nearly halfway to the 270 thresh­old. We've seen wins in both small states like Hawaii and Ver­mont and larger states like Cal­i­for­nia and New Jer­sey, have been intro­duced in every state, earned the votes or spon­sor­ship of more than 2,100 leg­is­la­tors and won the back­ing of the League of Women Vot­ers, Bren­nan Cen­ter, Com­mon Cause, NAACP, New York Times, Los Ange­les Times, colum­nists E.J Dionne and Hen­drik Hertzberg, for­mer Mem­bers of Con­gress Fred Thomp­son (R-TN), Jake Garn (R-UT) and Birch Bayh D-IN) and promi­nent inde­pen­dents like Rhode Island gov­er­nor Lin­coln Chaf­fee and 1980 pres­i­den­tial can­di­date John B. Anderson.
The last time the nation had a sim­i­lar focus on reform­ing the Elec­toral Col­lege was in 1969–1970. National sup­port for a national pop­u­lar vote reached 80% in Gallup polls, and a pro­posed con­sti­tu­tional amend­ment to abol­ish the Elec­toral Col­lege won the votes of 81% of U.S. House Mem­bers, includ­ing future pres­i­dents Ger­ald Ford and George H.W. Bush. It fal­tered in the Sen­ate only because of par­lia­men­tary pro­ce­dures deny­ing major­ity sup­port for change.
The case for reform is even stronger today. In the 1960s, far more states were con­tested, and there was more fluc­tu­a­tion in vot­ing pat­terns. We are bet­ter pre­pared for a national pop­u­lar vote, with more uni­form vot­ing stan­dards and pat­terns of participation.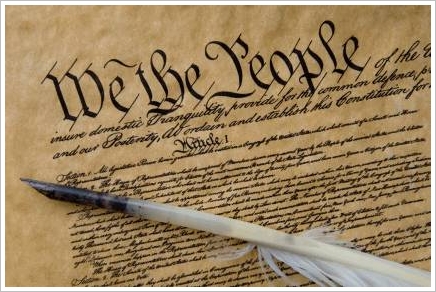 Address­ing Objec­tions
Objec­tions to the National Pop­u­lar Vote plan gen­er­ally fall into three cat­e­gories: 1) defense of the cur­rent Elec­toral Col­lege rules, with a kind of mag­i­cal think­ing that the suc­cess of the United States is con­nected to the Elec­toral Col­lege; 2) belief that the "right way" to replace the cur­rent sys­tem is by amend­ing the Con­sti­tu­tion; 3) sup­port for alter­na­tive reform approaches.
Defend­ers of the cur­rent Elec­toral Col­lege present a grab-bag of argu­ments. They sug­gest fairer pres­i­den­tial elec­tions might under­mine fed­er­al­ism despite the fact that the National Pop­u­lar Vote plan upholds, rather than dimin­ishes, state pow­ers under the Con­sti­tu­tion and poses no threat to the U.S. Sen­ate. They worry that the United States in the 21st cen­tury is inca­pable of fairly admin­is­ter­ing close pop­u­lar vote elec­tions, despite the suc­cess­ful exam­ples of large states like Texas and Cal­i­for­nia and large nations like Brazil. They warn that third par­ties will start hav­ing a much big­ger impact despite the lack of evi­dence from the thou­sands of statewide pop­u­lar vote elec­tions for gov­er­nor and U.S. Sen­ate. They argue can­di­dates will only spend time in big pop­u­la­tion states and cities even though the num­bers show such a strat­egy would be a los­ing formula.
The pro­posal of a con­sti­tu­tional amend­ment is a diver­sion. Many National Pop­u­lar Vote advo­cates sup­port an amend­ment as well, but oth­ers do not. Cer­tainly the winner-take-all unit rule sys­tem used by most states is not "more con­sti­tu­tional" than the National Pop­u­lar Vote plan: it's just the sta­tus quo that was adopted by the 1830s and one that, as imple­mented today, would shock our Founders. States nearly always have taken the lead in advanc­ing a more rep­re­sen­ta­tive democ­racy, includ­ing the expan­sion of suf­frage rights to women and to peo­ple with­out prop­erty and the estab­lish­ing of a pop­u­lar elec­tion of U.S. Senators.
Alter­nate reform approaches can have zeal­ous advo­cates, but are either dead in the water polit­i­cally or unlikely to meet the goals of voter equal­ity and major­ity rule. For exam­ple, some pro­pose allo­cat­ing elec­toral votes by con­gres­sional dis­trict, but FairVote's analy­sis shows that, if estab­lished nation­ally, this pro­posal would have an extreme par­ti­san bias. Both con­gres­sional dis­trict allo­ca­tion and pro­por­tional allo­ca­tion of elec­tors within states would keep many states sidelined—and try­ing to pass these reforms state by state is prob­lem­atic and prone to par­ti­san gam­ing of the national rules.
With a national pop­u­lar vote, pres­i­den­tial cam­paigns would seek votes every­where in a true 50-state effort. Every vote—in every cor­ner of every state—would be equal. Amer­i­cans could get seri­ously involved in pres­i­den­tial cam­paigns in their own com­mu­ni­ties. The bot­tom line is that can­di­dates for our one national office should have incen­tives to speak to every­one, and all Amer­i­cans should have the power to hold their pres­i­dent accountable.
As we enter the final weeks of the 2012 cam­paign, it's a great time to ask your state leg­is­la­tors to be lead­ers in push­ing for the National Pop­u­lar Vote plan in your state. For resources on get­ting involved, visit NationalPopularVote.com and FairVote.org.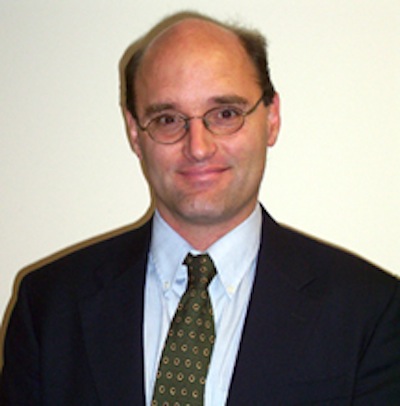 Rob Richie has served as the Exec­u­tive Direc­tor of Fair­Vote since 1992. His writ­ings have appeared in the nation's lead­ing news­pa­pers and in nine books, includ­ing as co-author of Every Vote Equal about estab­lish­ing a national pop­u­lar vote for pres­i­dent and of Whose Votes Count about the case for pro­por­tional vot­ing and ranked choice vot­ing. He has been a guest on

NPR

's All Things Con­sid­ered and Talk of the Nation, C-SPAN's Wash­ing­ton Jour­nal,

NBC

News,

CNN

,

FOX

, Bloomberg News, Democ­racy Now and

MSNBC

and addressed con­ven­tions of the Amer­i­can Polit­i­cal Sci­ence Asso­ci­a­tion, National Asso­ci­a­tion of Coun­ties, National Asso­ci­a­tion of Sec­re­taries of State, Free Press, National Latino Con­greso and National Con­fer­ence of State Leg­is­la­tures. He serves on the Haver­ford Col­lege Cor­po­ra­tion. He and his wife Cyn­thia Ter­rell have three children.