McCormick The­o­log­i­cal Seminary
What McCormick has mod­eled for us is that if we love each other in deep need, across bound­aries, and, espe­cially, at the table, com­mu­nity is possible.
By Abby Mohaupt and

TC

Anderson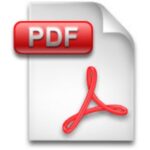 View and print as 

PDF

.
At McCormick The­o­log­i­cal Sem­i­nary, we are fam­ily, build­ing beloved com­mu­nity. This com­mu­nity finds ways to sup­port each other in grief and across dif­fer­ences. When a student's brother gets sick, we grieve with her, and when she can­not afford to go home, we pitch in and buy a plane ticket. And when dif­fer­ence threat­ens to divide us along lib­eral and con­ser­v­a­tive, gay and straight, affirm­ing and non-affirming lines, we sit down together and we talk. That is McCormick jus­tice: social jus­tice flared with love.
Because we are a fam­ily and that is what fam­i­lies do.
At McCormick, a PC(USA) sem­i­nary in Chicago, IL, the com­mu­nity of stu­dents, fac­ulty, and staff is ecu­meni­cal by faith tra­di­tions, urban by social con­text, and mul­ti­cul­tural by com­mu­nity. Our stu­dent body is invested in sev­eral stu­dent groups that are com­mit­ted to doing jus­tice, includ­ing Acts 10:15, a stu­dent group com­mit­ted to work­ing on issues involv­ing peo­ple who are les­bian, gay, bisex­ual, trans­gen­der, and queer (LGBTQ) in the church and in the world. Our fac­ulty and staff include direc­tors of three cen­ters: The Cen­ter for African Amer­i­can Min­istries and Black Church Stud­ies, The Cen­ter for Asian Amer­i­can Stud­ies, and The Cen­ter for the Study of Latin@ The­ol­ogy and Min­istry. Many stu­dents and staff work with the Lan­guage Resource Writ­ing Cen­ter (LRWC), which part­ners domes­tic stu­dents with inter­na­tional stu­dents to fos­ter learn­ing Eng­lish and build­ing inter­cul­tural relationships.
If you were to ask any McCormick stu­dent to share her favorite verse of scrip­ture, she would likely point to Micah 6:8: "[God] has told you, human one, what is good and what the Lord requires from you: to do jus­tice, embrace faith­ful love, and walk humbly with your God" (CEB). When we talk about jus­tice, we often point to this verse because of the first part: do jus­tice. At McCormick, while we embrace this first part, our strength is really in the sec­ond part: embrace faith­ful love. These two pieces of Micah 6:8 are depen­dent upon each other in order to build a beloved com­mu­nity of faith—in deep need, across bound­aries, at the table. While more tra­di­tional mod­els of jus­tice are being prac­ticed at McCormick, this model rep­re­sents our unique ground­ing in love for each other.
In deep need
In the fall of 2009, Lisa[i] entered McCormick as a Mas­ter of Divin­ity stu­dent. She moved to Chicago from the West Coast of the United States, leav­ing behind her par­ents and brother with a mix of excite­ment and appre­hen­sion. It was not nec­es­sar­ily the dis­tance that pre­cip­i­tated these feel­ings. Lisa had lived in Latin Amer­ica pre­vi­ously, so their fam­ily was used to dis­tance. One of the things that made this move hard, how­ever, was that her brother had a med­ical con­di­tion that meant he was often in the hos­pi­tal. In the spring of Lisa's first year, she learned that her brother would get the lung trans­plant he needed. She was thou­sands of miles away from her fam­ily as they all grieved this tremen­dous need, and she was still far away when the surgery hap­pened that April. Many stu­dents ral­lied around Lisa, hold­ing her fam­ily in prayer and hope.
That sum­mer, Lisa went home to be with her brother and par­ents; she kept in close con­tact with her friends in Chicago. When her brother died, suc­cumb­ing to ill­ness, a group of McCormick stu­dents sent her a love pack­age filled with reminders that our com­mu­nity was think­ing of her and her fam­ily, and that we would wel­come her back to us when she was ready. She returned to McCormick in the fall, and the com­mu­nity knew she would not be able to go home again soon for finan­cial rea­sons. For Thanksgiving—the first major hol­i­day since her brother's death—students col­lected funds to send Lisa home to be her with par­ents. The next sum­mer, Lisa was work­ing in Chicago and could not go home for the first anniver­sary of her brother's death, so stu­dents threw her a party—not to help her for­get her mourn­ing, but to help her remem­ber and cel­e­brate her brother. We could not replace her brother or her par­ents in these moments, but we could be the com­mu­nity that held her.
What is remark­able about Lisa's story in our com­mu­nity is that hers is one of many sto­ries of stu­dents, fac­ulty, and staff who have been loved by the McCormick com­mu­nity in their deep need. In our time at McCormick, we have seen our com­mu­nity face many losses. When a staff member's house burned down, the com­mu­nity responded by col­lect­ing basic items for her new home. All fac­ulty and staff mem­bers took a pay cut in the reces­sion so that fewer employ­ees would be let go, and the stu­dent ses­sion responded by vol­un­tar­ily ask­ing for their own pay cuts. Most recently, a stu­dent and his fam­ily lost a child after a long ill­ness, and the com­mu­nity responded by col­lect­ing money for gas to the hos­pi­tal, car­ing for the family's other chil­dren, and prepar­ing a memo­r­ial service.
These spe­cific exam­ples of car­ing for each other in need are held up by deeper foun­da­tions of weekly com­mu­nity prayers and con­cerns that the Dean of Stu­dents shares by email (so that even com­muter stu­dents can pray for mem­bers of the com­mu­nity), a bud­ding prayer room orga­nized and per­pet­u­ated by the Dea­cons, and our weekly Com­mu­nity wor­ship ser­vices. As a com­mu­nity of faith, we have sought to embrace a more faith­ful love for each other by respond­ing in con­crete ways to the needs of mem­bers of the community.
Across bound­aries
One of the most unique aspects of McCormick has been our inten­tional work toward being a mul­ti­cul­tural and ecu­meni­cal sem­i­nary. We would be lying if we said that we have suc­ceeded; McCormick is still very Pres­by­ter­ian and is still influ­enced by sys­tems of oppres­sion like racism, sex­ism, homo­pho­bia, and clas­sism that per­vade most insti­tu­tions in the United States. But, McCormick con­tin­ues to strug­gle self-consciously against these sys­tems in our community.
One stu­dent group has worked hard to cross bound­aries that often exist in these sys­tems. Acts 10:15 (the LGBTQ stu­dent group) has inten­tion­ally sought to have con­ver­sa­tions about sex­u­al­ity with dif­fer­ent parts of the com­mu­nity. Last year, the group spon­sored monthly lunch con­ver­sa­tions that explored issues around the inter­sec­tions of sex­u­al­ity, racism, bib­li­cal inter­pre­ta­tion, and ecu­menism. The group itself is mostly com­posed of young, lib­eral, white Pres­by­ter­ian stu­dents, so the work to include other voices—even voices that disagree—has been inten­tional. For the last sev­eral years, Acts 10:15 has spon­sored Speak Week around their obser­vance of the National Day of Silence. This week of events includes art projects, meals, acts of ser­vice, lec­tures, panel dis­cus­sions, and con­ver­sa­tions. Last year, the week included a com­mu­nity con­ver­sa­tion that sought to engage voices who dis­agreed about the place in the church for sex­u­al­ity and peo­ple who are LGBTQ, empha­siz­ing lis­ten­ing and song rather than debate. Ear­lier this year, Acts 10:15 hosted a con­ver­sa­tion in the LRWC with inter­na­tional stu­dents talk­ing about sex­u­al­ity around the world. These have been risky and often painful con­ver­sa­tions that have required mem­bers of the com­mu­nity (on many dif­fer­ent sides of issues of sexuality—gay/straight, liberal/conservative, affirming/not-affirming) to be vul­ner­a­ble about our iden­ti­ties and beliefs. In the con­text of McCormick, these hard con­ver­sa­tions have not been easy, but they have mostly hap­pened in open, lov­ing ways. Mem­bers of our com­mu­nity who iden­tify as LGBTQ have increas­ingly found that they have a voice in the com­mu­nity. And we have learned that it is hard to triv­i­al­ize these con­ver­sa­tions when they involve peo­ple com­ing together in love.
At the table
Almost every week when classes are in ses­sion, our com­mu­nity gath­ers to wor­ship together. Our wor­ship ser­vices are reflec­tions of our diverse com­mu­nity in music, liturgy, and Word. Almost every ser­vice includes a cel­e­bra­tion of com­mu­nion, fol­lowed by a com­mu­nity meal. At a recent com­mu­nity wor­ship ser­vice, TC pointed to the impor­tance of the table in his per­sonal fam­ily and in the fam­ily that makes up the McCormick community.
When he was younger his fam­ily would always eat together; no mat­ter where his sis­ter and he were, his mom would whis­tle and they knew it was din­ner time! They would gather and have a fam­ily meal every night and talk about their days and their prob­lems and good things that hap­pened and things that were com­ing up. When he got older he did not like this as much. He did not want to spend his time with his fam­ily and so he did not care to do a fam­ily meal. But his par­ents insisted, and not in the "oh come on, please eat with us," way. More in the, "You're going to eat with us or you're going to find your own place" way! When he asked his dad why, his dad said sim­ply, "Because we're a fam­ily and that's what fam­i­lies do!"
Because we are a fam­ily and that is what fam­i­lies do…
TC didn't know how pro­found these words were when they were first said, but he can hear them now. We are a fam­ily and that's what we do. What he did not under­stand then is why? Why the table? Why not watch Jeop­ardy every night? Why the incon­ve­nient and time con­sum­ing table?
And now we know, because things hap­pen at the table that just do not hap­pen any­where else. Con­ver­sa­tion, alter­ca­tions, and res­o­lu­tions hap­pen at the table. Com­mu­ni­ca­tion hap­pens at the table, not mono­logues, but dia­logue, tri­a­logues, quadralogues hap­pen at the table. Heal­ing hap­pens at the table. Fel­low­ship, joy, deep sad­ness, com­fort hap­pen at the table. Love hap­pens at the table.
Church hap­pens at the table. Even Pres­by­ter­ian church hap­pens at the table! Here's how we know. There is an order to the table. We pre­pare it, we bring our­selves to it, we pray, we fill our­selves, we talk about joys and con­cerns, and some­times for some peo­ple the table may run a lit­tle long! So why the table for us? Because, we are fam­ily and that is what fam­i­lies do!
At the table, the com­mu­nity gath­ers over food from local restau­rants. Stu­dents, fac­ulty and staff sit together to talk about their weeks, their classes, their assign­ments, their fam­i­lies. At the table, the com­mu­nity gath­ers for a moment in the life of the com­mu­nity to eat together, laugh together, cry together. At the table, we gather together after just pray­ing and prais­ing and singing together. At the table, we remem­ber that we are not just stu­dents, fac­ulty and staff, but also a com­mu­nity together.
Admit­tedly, the Cen­ters would likely ben­e­fit from more money (so that they could do more pro­gram­ming) and more staff (though the cur­rent staff in the Cen­ters are phe­nom­e­nal). There is much work to be done and more hands make for more pos­si­bil­i­ties. But those hands come from many places. Our brand-new pres­i­dent, Rev. Dr. Frank M. Yamada, was sup­port­ive of stu­dent groups when he was "just" an Old Tes­ta­ment Pro­fes­sor; he was part of the Acts 10:15 lunch con­ver­sa­tions and he presided over the com­mu­nion at the Eco-justice wor­ship ser­vice. He con­tin­ues to sup­port the work of stu­dents, fac­ulty, and staff in his new role as president.
As we leave McCormick (since we both grad­u­ate in May!), we are aware of our denomination's need to do more anti-racism work, to be more inten­tional about cre­ation care, to be more inclu­sive of all whom God calls to the table and to God's church. Our denom­i­na­tion needs to have a wider vision of what min­istry looks like.
All of this work—programs, cen­ters, training—will mean noth­ing, though, with­out a foun­da­tion of love. What McCormick has mod­eled for us is that if we love each other in deep need, across bound­aries, and, espe­cially, at the table, com­mu­nity is pos­si­ble. Here we have found—and helped build—a com­mu­nity that does jus­tice every moment in love.
---
Notes
[i] The student's name has been changed.
________________________
TC
Ander­son is a mul­tira­cial senior in the Mas­ter of Divin­ity (M.Div) pro­gram at McCormick The­o­log­i­cal Sem­i­nary. Orig­i­nally from Metro Detroit,
TC
feels called to youth ministry.   Abby Mohaupt is a Mas­ter of The­ol­ogy (Th.M.) stu­dent at McCormick The­o­log­i­cal Sem­i­nary, where she also earned an M.Div. Abby's research inter­ests include envi­ron­men­tal the­ol­ogy, pas­toral care and their inter­sec­tion in fam­ily sys­tems theory.