Prince­ton The­o­log­i­cal Seminary
Get­ting out of our LA-Z-Boy the­ol­o­giz­ing and the safety of our blogs, and into the dan­ger­ous ter­rain of tak­ing action, encoun­ter­ing oth­er­ness, and alter­ing our per­cep­tions of reality—dangerous pre­cisely for its capac­ity to trans­form us, soci­ety, and the church.
By Daniel Yang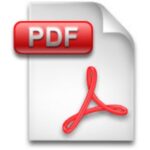 View and print as 

PDF

.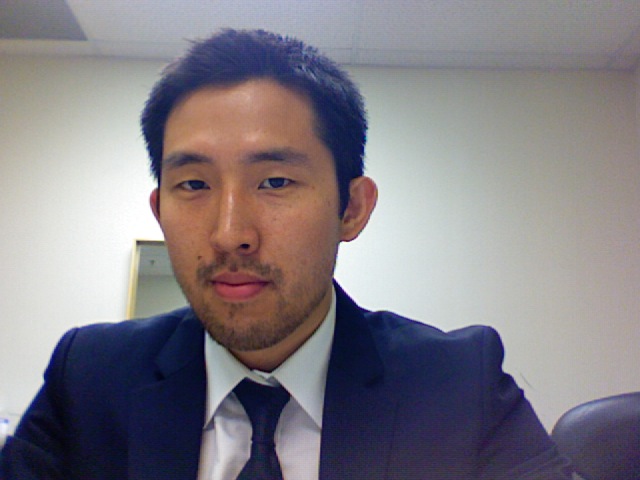 It is dis­heart­en­ing, as a sem­i­nary stu­dent, to see that social gospel ini­tia­tives have become fash­ion­able fads in the Chris­t­ian Church rather than an inte­gral com­po­nent of its spir­i­tual DNA (build­ing blocks). Among the bumper stick­ers, t-shirt clad preach­ers, and socially indig­nant blogs, I have to ask if we really have the heart of ser­vice for the poor and the mar­gin­al­ized or whether we do it because it's hip.

Kierkegaard, an exis­ten­tial Chris­t­ian philoso­pher, claims that Chris­tian­ity has become soft; faith has lost sub­stan­tive con­tent. He reminds us that Chris­tian­ity is intended to be difficult—not easy! Kierkegaard urges us to get out of our com­fort­able LA-Z-Boys (be they pews, dona­tion checks, or even blogs like this one) and live in such a way that chal­lenges the inner­most depths of our faith. In short, Kierkegaard desires a dan­ger­ous faith: dan­ger­ous, that is, in the risks and changes it presents to us, to soci­ety, and to the church.

So how is dan­ger­ous faith lived out?
Let's first take a look at the mis­sion of Mar­tin Luther King Jr.

Know­ing full well the immense strength of the prin­ci­pal­i­ties of dark­ness, Mar­tin Luther King Jr., a south­ern black Bap­tist min­is­ter, sought to abol­ish the unjust/evil appa­ra­tuses that sys­tem­at­i­cally oppressed peo­ple of color in the United States, even if it meant risk­ing his life. And Dr. King was not alone. Every day, dur­ing the Civil Rights Move­ment, peo­ple risked ostra­ciza­tion, job-loss, harm to their fam­i­lies and to them­selves. Peo­ple locked arms across bar­ri­ers of race, trust, and inher­ited notions of the other. Due to the work of the Holy Spirit in the life of Dr. King and those thou­sands who labored along­side him, the world has been pos­i­tively trans­formed for the bet­ter, but the dam­ages of his­tory are still echo­ing in the present.

Back at the Uni­ver­sity of Chicago, in a spe­cial mag­net pro­gram com­prised pri­mar­ily of inner-city black youth, a stu­dent of mine non­cha­lantly told me that she had wit­nessed a neigh­bor­hood shoot­ing out­side her house. She spoke with a stud­ied calm­ness, as if relat­ing the results of yesterday's bas­ket­ball game. That calm­ness was per­haps more dis­turb­ing than the inci­dent itself: that this 8th grade child had come to accept mur­der as "nor­mal." Also, many of the stu­dents said they were afraid to take text­books home because they might get beaten up or killed for "act­ing white." Hear­ing this, my heart broke. With a despon­dent sprit, I uttered:

God, my stu­dents live in a world com­pletely dif­fer­ent than my own, yet just three streets away from my uni­ver­sity cam­pus. A world filled with gang vio­lence, drugs, and unspeak­able crimes. A world whose sys­tem and not the indi­vid­ual, more often than not, deter­mines the course of one's life. Schools are bro­ken, the cops are cor­rupt, and no one seems to care. God, many of the male stu­dents' have expressed to me that their fathers are in jail and many of my male stu­dents don't believe they'll live past their 30th birthday.

I felt help­less and inad­e­quate. What under­stand­ing could I offer these stu­dents? What help could I, a sub­ur­ban Mid­west­erner, pro­vide? I remem­ber pray­ing to God, "Jesus, use me… please grant me a vision to help slow down the pace of this mon­ster of racism and poverty." God then threw me a curve­ball: God told me to major in African-American studies.

So here I am, ask­ing God to show me how to help these stu­dents, how to become a "sav­ior" for them, and God tells me to shut up and lis­ten. God tells me to study, to learn. I am not, it turns out, to be the teacher in this sce­nario. I don't get to save any­one. After all, if any­one was demon­strat­ing power and courage in this sit­u­a­tion, it was these stu­dents. God was not just help­ing me with my course selec­tion; God was chang­ing how I under­stood my very iden­tity and its rela­tion­ship with others.

Dan­ger­ous Mutu­al­ity
After three years of study and assess­ing a need for the Hyde Park com­mu­nity, I founded an orga­ni­za­tion on cam­pus called SEND (Stu­dents Embrac­ing New­found Diver­sity) whose cen­tral mis­sion was to cul­ti­vate mutual cul­tural enrich­ment among inner-city youth and col­lege stu­dents. This was spurred by my direc­tor at the Office of Spe­cial Pro­grams who informed me that the stu­dents are exposed to a dearth of dif­fer­ent cul­tures and in need of cul­tural immersion.

SEND, essen­tially invites stu­dents from the inner-city com­mu­nity to attend the rich cul­ture shows on cam­pus, while send­ing uni­ver­sity stu­dents to the high school stu­dents' per­for­mances. We were learn­ing from each other, that was the whole point.

More recently, my friends and I started a text­book schol­ar­ship in col­lab­o­ra­tion with the Office of Spe­cial Pro­grams at the Uni­ver­sity of Chicago where we donate money to enter­ing fresh­men col­lege stu­dents in need of finan­cial assistance.

This has been my dan­ger­ous faith, given to me by God and by my stu­dents, as they helped me dis­lo­cate myself from the famil­iar­i­ties of my own world.

Dis­lo­ca­tion is a core part of the Chris­t­ian iden­tity, for Paul writes in Philip­pi­ans 3:20, "But our cit­i­zen­ship is in heaven," which implies that we are already geo­graph­i­cally out of place. Many times in the Bible, God com­mands indi­vid­u­als and com­mu­ni­ties to move to unchar­tered ter­ri­to­ries. As pre­vi­ously men­tioned, at first, I felt extremely dislocated/uncomfortable work­ing with pri­mar­ily black inner-city youth because of my cul­tural bag­gage, socio-economic dif­fer­ences, and var­i­ous other fac­tors. Also, in many ways, being the sole Asian Amer­i­can in my class to major in African Amer­i­can stud­ies was extremely lonely and scary. I had to con­stantly nego­ti­ate whether this was the right thing to do. I had lots of ques­tions: "Could I, at all, empathize with the com­mu­nity I am learn­ing about?" "Do I even have the right to study this?" How­ever, in the midst of all the feel­ings of con­fu­sion and dis­com­fort, God was there.

And God has been there ever since, in the cracks and fis­sures of nor­malcy, the moments of dis­lo­ca­tion that have chal­lenged and strength­ened my faith, right up through seminary.

The Dis­lo­ca­tions of Field Edu­ca­tion
Dur­ing my tenure here at Prince­ton The­o­log­i­cal Sem­i­nary (PTS), I have met won­der­ful sis­ters and broth­ers who earnestly do jus­tice, love kind­ness, and walk humbly with their God (Micah 6:8). Granted, there are always those who are merely roman­ti­cally involved with imag­i­na­tively help­ing those on the mar­gins of soci­ety and are, in fact, light-years abstracted/removed from the sober­ing real­i­ties of heart­felt ser­vice. But, by and large, I believe that PTS is filled with stu­dents and fac­ulty who are com­mit­ted to sub­stan­tive reform for the com­mon good of human­ity and for the up-building of God's King­dom on earth.

Our Field Edu­ca­tion staff, in par­tic­u­lar Rev. Deb­o­rah Davis, does a won­der­ful job encour­ag­ing stu­dents to design or explore new min­istry oppor­tu­ni­ties as a means to re-think the norms of min­istry and also to push our­selves out of famil­iar "ministry-realities," all for the hopes of pro­foundly (pos­i­tively) shap­ing our spir­i­tual for­ma­tion. Rev. Davis is great at encour­ag­ing stu­dents to work with the dis­lo­ca­tions they are expe­ri­enc­ing, effec­tively explain­ing that dis­lo­ca­tion could serve as a sign for growth in maturity.

Most recently, Rev. Davis, in col­lab­o­ra­tion with a few Korean Amer­i­can stu­dents, orga­nized a the­o­log­i­cal col­lo­quium to dis­cuss the spe­cific chal­lenges of being a second-generation Korean Amer­i­can serv­ing in a pre­dom­i­nantly immi­grant con­gre­ga­tion. I imag­ine that it is not always very com­fort­able for her to be present at the small group ses­sions, let alone give up hours of her time select­ing read­ings and facil­i­tat­ing discussion—I imag­ine she is expe­ri­enc­ing some dis­lo­ca­tion of her own. But the con­tent of her faith keeps her com­ing back. In fact, our cohort has grown not only to love her but also to respect her.

Many peo­ple will argue that PTS is not the place where you want to be exposed to social-justice min­istries. But, I'm not so sure about that. I would have to write a dis­ser­ta­tion length arti­cle to credit so many peers, fac­ulty, and work­ers who are very much com­mit­ted to sub­stan­tive reform for those on the mar­gins of soci­ety. Our Field Edu­ca­tion pro­gram alone con­sti­tutes a pow­er­ful counter-example to the claim that Prince­ton sem­i­nary is merely a cere­bral, aca­d­e­mic school where we lack prac­ti­cal applications.

Field edu­ca­tion, like the group SEND, func­tions to rip us from our LA-Z-Boy the­ol­o­giz­ing and the safety of our blogs, and squarely locate us in the dan­ger­ous ter­rain of tak­ing action, encoun­ter­ing oth­er­ness, and alter­ing our per­cep­tions of reality—dangerous pre­cisely for its capac­ity to trans­form us, soci­ety, and the church.

May it be so. Amen.

___________________________

Daniel Yang is a grad­u­ate from the Uni­ver­sity of Chicago where he stud­ied Polit­i­cal Sci­ence and African/African Amer­i­can stud­ies. He is cur­rently attend­ing Prince­ton The­o­log­i­cal Sem­i­nary to pur­sue a Mas­ter of Divin­ity. Dan is also a pas­toral intern at Pil­grim Church in Para­mus, New Jer­sey. He is a bas­ket­ball fanatic.