Unbound, in its journalistic advocacy of justice, provides a network of campaigns for your engagement. We seek, first, to provide you with a variety of opportunities to get involved, and secondly, to forge a matrix of tightly collaborating organizations. Why? Because we are stronger when we work together. Because we are wiser when we think and talk together. Because we are more effective when we strategize together. And because we are better Christians when we minister together. One body of Christ, one people, for radical love, justice, and community. Get involved today!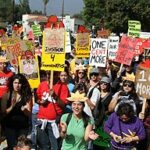 The Campaign for Fair Food
The Campaign for Fair Food calls upon major food buyers to end poverty and modern slavery in the Florida fields by working in partnership with the Coalition of Immokalee Workers (CIW), a human rights award-winning farmworker organization in Immokalee, FL. The Campaign is supported by religious, human rights, student, and sustainable food organizations across the nation, including the PC(USA).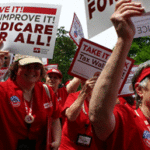 Healthcare-NOW!
Healthcare-NOW! is a grassroots organization that addresses the health insurance crisis in the U.S. by educating and advocating for the passage of single-payer healthcare legislation, such as HR 676. It supports building the movement necessary to implement a publicly-funded, single-payer healthcare system that is universal, equitable, transparent, accountable, comprehensive, and that removes financial and other barriers to the right to health.
Enough for Everyone
Enough for Everyone is a ministry of the
Presbyterian Hunger Program
(PHP) working with congregations and partners around the globe to alleviate hunger and eliminate its causes.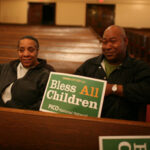 People Improving Communities through Organizing (PICO)
PICO is a national network of faith-based community organizations working to create innovative solutions to problems facing urban, suburban and rural communities. Since 1972 PICO has successfully worked to increase access to health care, improve public schools, make neighborhoods safer, build affordable housing, redevelop communities and revitalize democracy.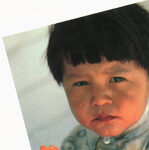 PHEWA: Presbyterian Health, Education, and Welfare Association
Through its ten member networks, PHEWA equips individuals and communities for lives of dignity and hope through educational resources, peer support, and public advocacy. Member networks include
Pres­by­te­ri­ans for Addic­tion Action
(PAA),
Pres­by­ter­ian Asso­ci­a­tion for Com­mu­nity Trans­for­ma­tion
(PACT),
Pres­by­te­ri­ans Against Domes­tic Vio­lence Net­work
(PADVN),
Pres­by­ter­ian AIDS Net­work
(PAN),
Pres­by­te­ri­ans Affirm­ing Repro­duc­tive Options
(PARO),
Pres­by­ter­ian Asso­ci­a­tion of Spe­cial­ized Pas­toral Min­istries
(PASPM),
Pres­by­ter­ian Child Advo­cacy Net­work
(PCAN),
Pres­by­te­ri­ans for Dis­abil­ity Con­cerns
(PDC),
Pres­by­ter­ian Health Net­work
(PHN), and
Pres­by­ter­ian Seri­ous Men­tal Ill­ness Net­work
(PSMIN).
Faithful Budget Campaign, National Council of Churches Poverty Initiative

As an interfaith coalition, the "Faithful Budget" campaign, prays and works to protect U.S. federal programs that serve people living in poverty. All across the country, faith communities are uniting to pray and ask Congress for a just and compassionate federal budget that puts the "least of these" first.
Don't see your campaign here? Contact us and tell us all about it!