Nawatakiya Mwaka Mupya wa 2022 (In English,  I wish you all a Happy new Year 2022.)
The past 2 years have been years of lots of fear. Because of the pandemic most of us lost hope but thanks be to our God the father who continues to protect us in the midst of pandemic . 
Ecclesiastes 3: 1-13
The Word of God encourages us to keep a positive attitude in our lives knowing that there is a time for everything on earth. Difficult times don't last forever. They are followed by good times of happiness that God gives us after a difficult period. We always say that after the rain always comes a good time. We should never despair but rather stay focused on our faith, keep our Christian identity because the God of times and circumstances always reserves good surprises for us after having suffered a little. Let us continue to lift our eyes to God because if anyone can eat and drink and enjoy happiness in the midst of their labor, it is a gift from God. We shouldn't be discouraged when things don't turn the way we expected. In every circumstance, let us learn how to thank God. There is time for everything on earth.
We may be crying today, let us know that tomorrow we may be laughing.
When I was in refugee camps for many years sleeping in a tent ,spending days without eating not because I am fasting but because there was no food on the table, I thought that I would die in the bad conditions, but in 2015, God changed the time in my life and today it is no longer that time. As the Lord visited me in Uganda, let him visit you in 2022 and change the history of your life. With our God nothing is impossible. God can do anything but he doesn't do everything. I want you to not look into the difficult times you are facing but look into your big God. His name is El-shaddai the All mighty God .
In Psalm 8, David celebrates God who brings out praise from the mouths of children and the cries of newborns. God confuses our adversaries and imposes silence on those who, laden with hatred, rebel against Him. Our adversaries rejoice when we have problems, but what is good is that He keeps pleasant surprises for those who fear Him. God loved man so much that He made man a little lower than Himself, He crowned him with honor and glory. God has given man to rule over the work of His Hands.
He put everything at his feet. We must realize this great position that God has given us and stand in the time of adversity.
REVELATION 21: 1-6
The Bible reassures us that there will be a new heaven and a new earth. Suffering is not eternal. After the hardships experienced by God's children on earth, we need to know that after death a better life awaits us.
God will wipe away every tear from our eyes, death will be no more, there will be no mourning or complaint or suffering. Because what was before will disappear permanently. God has the ability to restore a person's life. It changed the lives of David, Joseph and many people whose stories appear in the Bible. We need to draw inspiration from the lives and experiences of those who have come before us in the Christian faith and recognize that God is going to make everything new next year. God is Alpha and Omega, the beginning and the end of all things. Suffering has a beginning and an end. Soon your life will change because God has a Wonderful Plan for you and for each of His Children.
Remember in MATTHIEU 25: 31-46
The Bible gives us hope. Let us not stop doing good because On the Day of Judgment, God will place himself on His Throne and judge the works of everyone.
Those who have done good works will be placed on His Right and those who have done bad works will be placed on His Left. Each will receive their reward.
The good we do will be rewarded. It is like a seed that we place in a field. It doesn't matter how long the seed is in the ground. One day, at the time appointed by God, there will be rain and the seed will germinate. The good we do around us always comes back in another form.
The sufferings present are far less than the joy we will have on Judgment Day. God is righteous, God will remember you if you continue to believe in Him, to serve Him tirelessly.
God is patient, good and merciful. So keep the faith in order to enjoy the reward of God first on earth and then after the last judgment.
As a follower of God and Minister of Gospel , I bless you and declare a year of success and prosperity. 
In Jesus's name, Amen. 
---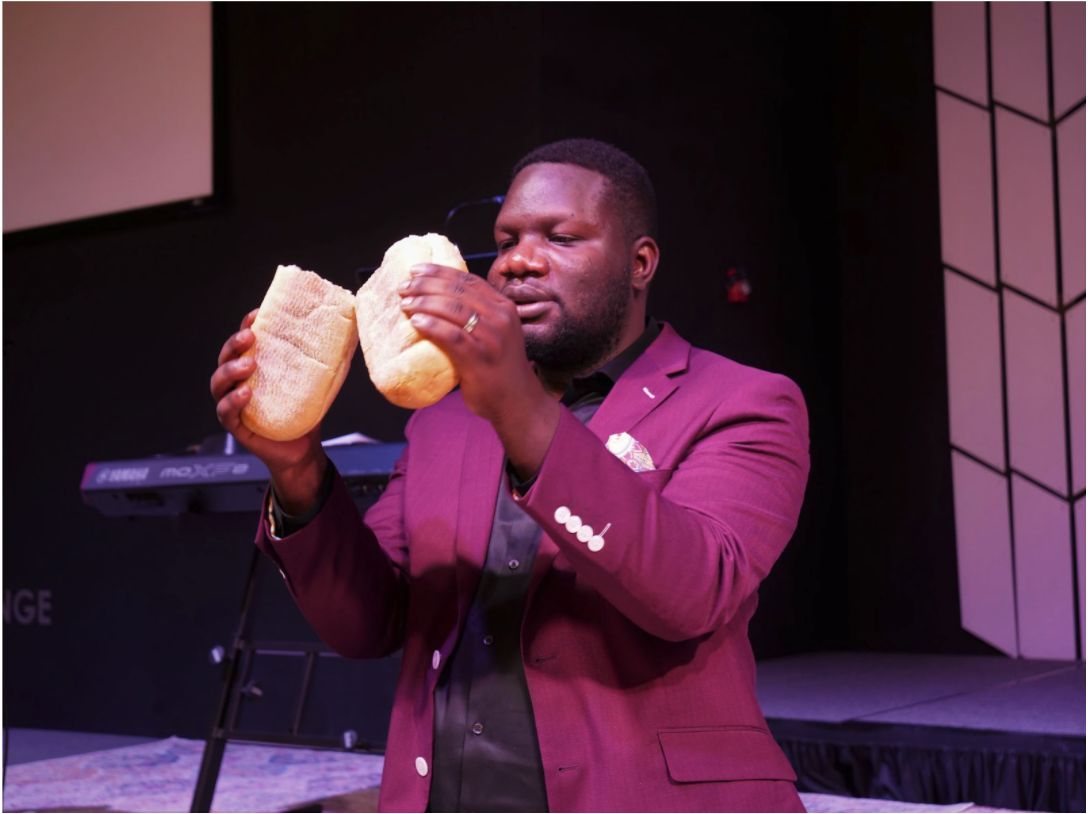 Prince Mundeke Mushunju is 37 years old, husband to Laurette Azine, father of 3 kids ( 2 boys and 1 girl). His wife and he are both pastors and missionaries of Gospel.
His family resettled in the USA on October 13 ,2015 as refugees after spending 12 years in refugee life in Uganda.
They became USA citizens in September 2021.
They currently Co-pastor El-shaddai Vision Church, a 1001 New worship community, under Salem Presbytery PCUSA in Greensboro, North Carolina and temporarily oversees El-shaddai Vision Church Uganda and D.R. Congo churches started by him since 2012.
Every year they go for mission trips to Africa to take sneakers to refugees in the camps and preach the Gospel.