Science is the analysis of facts, of measurable data. Faith is shaped by hope and love. They are not mutually exclusive. In fact, they need each other. They can be friends. Both are born in wonder.
Before I retired from pastoral ministry, I served a congregation where faith, science and common sense co-existed. Each was a strength at St. Andrew Presbyterian Church in Boulder, Colorado. At any given time, we had some sixty or so working scientists in the congregation, reflecting the makeup of our surrounding population. I was heartened when a young doctoral candidate in astrophysics stood at our lectern one Lord's Day, and in his personal story, he included the line "I am a better scientist because I belong to this congregation." Faith for him added an ethical and spiritual dimension to his practice of science. Faith helped him stay in touch with what had excited him about science in the first place.
Both science and faith begin in awe and wonder. Awe at the vastness and complexity of both the microcosm and the macrocosm. Wonder at the majesty and ferocity of nature. Wonder as we gaze into the eyes of another being, human or not, and try to guess what they're thinking. Awe as we stand at the verge of the sea or look up into the vastness of the heavens and ponder their extent. As our hearts beat to the rhythm of the waves or listen to the silence of space, we are struck with a boundless curiosity and humbled by our small part in the vast scheme of things. Awe as we wonder what gives birth to love or why hate at times tears at the fabric of our common life.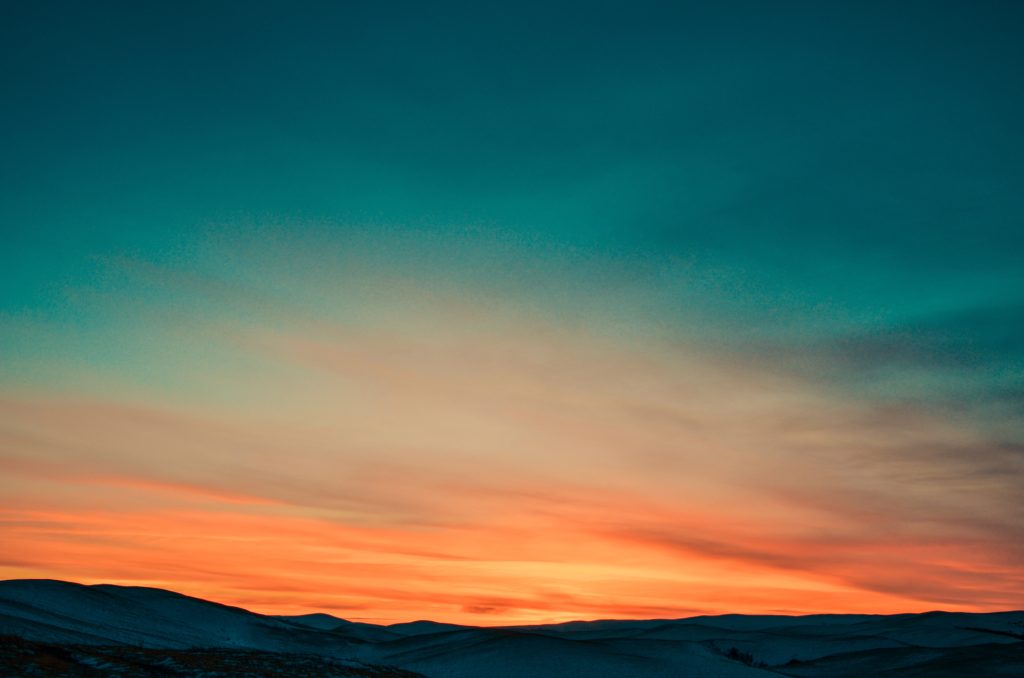 In another Unbound essay years ago, I coined the term "nature quotient." As a father, and simply as a person, I know our children and I are diminished to the extent that we wall ourselves up, get distracted by the urgent or fail to look up from our worries. I'm sure that's why Jesus asked us to look at the birds of the air when tempted with anxiety. You must literally "look up." This is what my Grandfather said instead of goodbye or farewell: "Look up." It's the same advice my wife gives to her horseback riding students: "Look up, lift your eyes, or you'll end up on the ground." It's what gymnastic coaches say to their students on the balance beam: "Look up." Look ahead, above your fears and troubles. Look where you're going. Look up.
"Nature quotient" reminds us that we're meant to be outside. I have an item on my daily "To Do" list: "Don't miss nature's beauty." There are organizations promoting this concept like 1,000 Hours which promotes equal or excessive time of being outside over screen time each day. The Sierra Club promotes #OutsideForAll. Richard Louv urges us to avoid our children being The Last Child in the Woods. When Jesus wanted to turn his followers to wisdom, he asked us to look at nature: the birds, the wildflowers, the grass, the clouds. The wild world in which we live has lessons for us. We are not apart from nature; we are it, and it is us. Visionaries like Frederick Law Olmsted knew Manhattan needed Central Park. Starve us for green and ugly things start to happen. Cut us off from nature and our nature changes, shrivels, truncates and dies.
We need a certain exposure to nature on a regular basis to stay human, to stay humble, to stay hungry for the mysteries that delight us. Set a standard for yourself: drink in some forest, or desert, or rock or garden every day. Weave the patterns of nature into the design of your life. Don't just "let things happen to you." Seek energy, wisdom, strength and vitality from the wind, the rain, the sun and the ground beneath your feet. St. Andrew Church, decades ago, decided that worship in four walls lacked something, so they designed several outdoor worship services every year. At important moments during every service, we would stop everything and just listen to the wind, to birdsong, to the passing cars reminding us that others had other business than our own. Whenever in our worship a siren was heard, everything would stop, and we would pray for those who needed that ambulance. Setting aside time for worship did not mean we were walled off from the world. Indeed, it meant we could be more aware of the world than before. God is working in that world around us, weaving the Spirit in and through it. Too much noise, too much busyness, and we might miss grace.
An old gospel song said, "This world is not my home, I'm just a passin' through." What a grim, uncaring thought! Being "in the world but not of it" doesn't mean we're not in it! And if we're in it, we leave marks. Are our marks made of care and stewardship, or love and attentiveness? Are we indifferent to the damage we can do? Do we want to leave things worse or, as I learned as a child, do we want to leave the world a better place for our having been here? The rapidity of climate change tells us we're making a bigger mark than we thought. Sand is not a good place in which to bury our heads. Faith calls us to be aware and being attentive to nature deepens our awareness.
Facts should inform faith. Karl Barth reminded us to practice our faith with the Bible in one hand and the newspaper in the other. But I would add nature to that. Many feel we could not discern God's love from nature alone. We needed Jesus to help us understand that relationships feed on love. But that love can also be focused on the world around us not just other human beings. The wolf and the whale are our neighbors too. The grass and the trees are our dwelling place. There is no place on earth where life is absent. We are all part of an elaborate, lavish, intricate web of life. Focus too much on humankind alone, and we miss the much larger picture. That is why I love Job 38-39. God the Creator delights in nature with no reference to human beings. God has a cosmic perspective. Being in nature gives us the insight to partake in that larger perspective.
I encourage you to be certain to spend time, considerable time, measurable time, outside every day. Take a walk, dig a garden, play with a dog or a cat or a horse. Look up. Take your children and grandchildren with you. Be buffeted by the wind, stand in the sun, feel the soil, smell the rain. Listen to the world around you. Just the other day I took our Cairn Terrier, Molly, for one of our several daily walks. Suddenly, a flock of Canada Geese flew over our heads from behind the neighbors' houses. They were only thirty feet or so above us. Mixed in with the honking encouragement we could distinctly hear the beating of their great wings seemingly in unison.
If you farm, never take the nature in your care for granted. Our lives depend on it. When you're fighting noxious weeds, have some respect for their tenacity. When your crop of wheat or corn or barley germinates and bursts forth, give thanks. If the hail takes it, you are reminded that we don't have the last word. Farmers know these things, but they must fight the urge to become cynical or businesslike about it. There is wonder in the work.
Keep childhood wonder alive. The little child who lays in the grass and looks up at the limitless sky still lives in you. Stop your busyness regularly and look up. There's a reason why people who live with dogs live longer. Could it be because they beg us to go outside?
---
Stan Adamson is an honorably retired Minister in the Presbyterian Church USA and a member of Plains and Peaks Presbytery. Born in Los Angeles, he graduated from the film school at UCLA in 1970. Following seminary, he served two churches in Kansas and completed his ministry in Boulder, Colorado with St. Andrew Presbyterian Church which he served for twenty-seven years. He lives in Broomfield, Colorado with his wife, Clare; Cairn Terrier, Molly; and daily tends four horses, Moon, Kara, Willie and Ian. He currently serves on the Board of the Colorado Council of Churches, and is President of the Boulder Valley Dressage Society. He is the editor and publisher of Paul Nesbit's Longs Peak: Its Story and a Climbing Guide.