During Montreat College Conference 2020, Unbound partnered with the Young Adult Volunteer Program to have an open conversation with young adults about the future of the church and where they would like to see the church in the future. Having the perspective of our siblings who will inherit the mission of the church can help renew our callings. And understanding how they face the issues of our time is vital to the work of the church. It is in the spaces of open conversation and honesty that the Spirit moves and the future of our church takes clearer shape. The following questions and responses are from the participants of our conversation: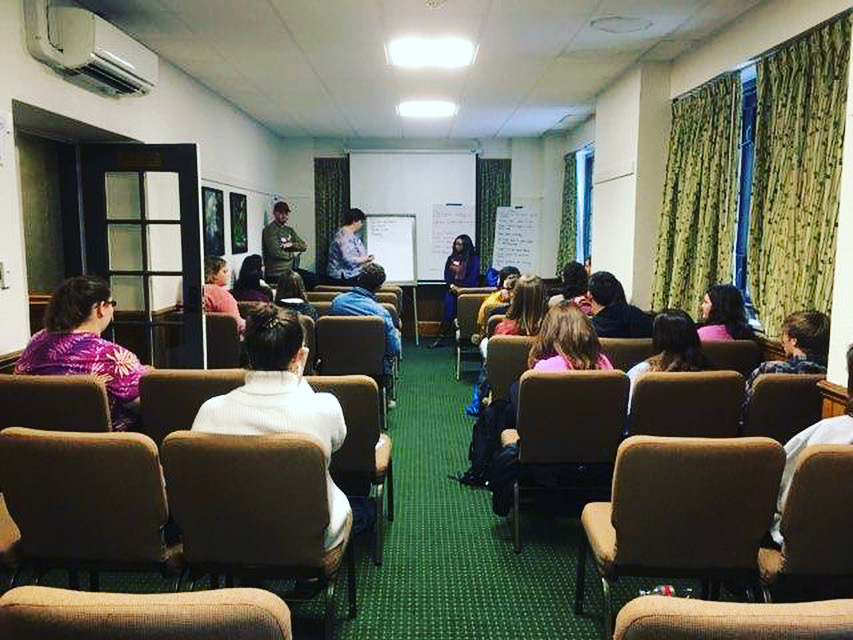 What is the church doing or not doing for Young Adults?
– Lack of engagement and opportunity in high school
– A need for accessibility and communication
– Unwillingness to work together with other churches and too much of a competitive nature and not enough partnership
– "Seems to be a lack of belief in what young people can actually do."
– Disconnection between action at the highest level of the PCUSA with action at the local level
– Education about the structure of church government and empowering young adults to be more involved in polity.
– "Being taken seriously."
– "Not enough space to gather as young adults."
– Easier access to PCUSA events
– Better platform for sharing info
– Appreciation of gender inclusiveness and the connectional church
What issues are you passionate about?
– LGBTQIA+ acceptance
– Climate Change
– Empowerment
– Multiplicity
– Getting out of our personal bubbles
– Privilege: leads to lack of direct engagement and taking the easy way out
– Cash Bail Reform
– Gun Violence
– Border Crisis
– Poverty
– Health Care
– Food Shortage
– Voting
– Systemic Racism
What does Justice mean to you?
– Recognizing Injustice
– Equal Opportunity for all in all contexts
– Partnering and walking alongside others, not being transactional or exploitative
– Being compassionate – meeting people where they are
– Life is a grey area and we need to live into nuance.
– Making change that matters.
– Not just equality but equity.
– Make a stage for others to stand on.
– Open-mindedness.
– Empathy not sympathy.
– Being heard.
– No toxic charity.
– Welcoming like Christ.
– Welcoming all to the table and really knowing what that means.
On this Epiphany, may this be a part of our star that leads us closer to Christ. A star composed of the light of the young people in our world which will lead us into the future of the church and the work God is calling us to do in our world.