I am a proud member of Alpha Phi Alpha Fraternity, Incorporated. Founded December 4, 1906 in Ithaca, New York on the camps of Cornell University. The historic African American fraternity has nearly 900 chapters around the country and around the world. I currently serve the Greater Atlanta chapter. I was initiated into the Mu Alpha at Emory University in 1983. The Rev. Dr. Martin Luther King, Jr had been initiated in the Sigma Chapter at Boston University in 1952.
Though there were three decades between our initiations, the aims of the fraternity have remained constant since its founding. They remain constant today. Manly deeds, scholarship, and love for all mankind.
Throughout his life, Dr. King personified these simple but profound marks. The aims were expanded to include a set of guiding objectives:
Stimulate the ambition of its members;
To prepare them for the greatest usefulness in the causes of humanity, dignity and freedom of the individual;
To encourage the highest and noblest form of manhood and;
To aid down-trodden humanity in its efforts to achieve higher social, economic and intellectual status.
The aims and objective of the fraternity were sound to the promising doctoral student. They were also critical to him as he began to wrestle with his call to lead a movement that would begin to unhitch these yet-to be United States from the vial sins of its founding.
King was reared in a home where he was surrounded by the highest of Christian morals and values. His father, The Rev. Martin Luther King, Sr was a pastor at the now historic Ebenezer Baptist Church. King's mother, Alberta Christine Williams King, was a teacher. But, as the poet Kahlil Gibran notes, parental influence is not always as present after "the arrow leaves the bow, or the child leaves the home." Gibran does not neglect to also note the influence of the many winds that may impact that arrow's direction. The philosopher Plato points out how important it is then to ensure that these winds, also known as a rational and righteous community, are focused in shaping the young person's ultimate outcome. Thus was the importance of his brotherhood of the Alpha Phi Alpha Fraternity.
I believe that it is from this awareness and from the immeasurable influence of his beloved Alpha Phi Alpha, he was assured of the validity of the statement made in his seminal, The Strength to Love: "The means by which we live have outdistanced the ends for which we live. Our scientific power has outrun our spiritual power. We have guided missiles and misguided men."
But, what did these aims and guiding objectives ultimately promote within King? We are fortunate that it landed him in a theology of love.
I have often reflected on how Matthew 6 urges us to speak with God privately: "go into your room and shut the door". In Postcolonializing God, Emmanuel Lartey explains that to enter one's closet is to shut the doors of our outer senses and to withdraw to inner observation. We are essentially spiritual beings and within our spirit contains all the wisdom and intelligence of infinite possibilities.
When faced with the maxims in rejection of love, with rejection of his humanity and for the humanity of Black people and poor people everywhere, Dr. King spoke of the need to go into a quiet secret place to retrieve his faith. In what has been called "The Kitchen Table Experience", as written in Stride Toward Freedom:
"I was ready to give up… In this state of exhaustion, when my courage had all but gone, I decided to take my problem to God. With my head in my hands, I bowed over the kitchen table and prayed aloud…. At that moment I experienced the presence of the Divine as I had never experienced Him before. It seemed as though I could hear the quiet assurance of an inner voice saying 'Stand up for Righteousness, stand up for truth; and God will be at your side forever.' Almost at once my fears began to go. My uncertainty disappeared and I was ready to face anything."
As we remember King on this birthday weekend and as we revive our own awareness of the importance of the type of love that Jesus showed, we must be able to locate our own secret or sacred place. Sacred space is often not private space. That space may not be away from community, but in community. It is important to determine if the community with whom you share space is able to support and care for you, especially at critical times. Find and cultivate a community committed to authenticity and to being strong enough to "hold your truth".
In 2013, I saw India.Arie live in New Orleans. In her introduction of the song Ready for Love, she explained that the song wasn't written to an individual, but directly to God. It was a personal invitation to send love in whatever form and with whatever required instructions God saw fit. As followers of Christ, we vow to follow God's instructions to love, no matter how difficult or painful. But are we truly prepared? Have we found the secret closet or the supportive community that allows us the necessary space for preparation? Do we have the sisterhood or brotherhood as was so important in the shaping and guiding of Dr. King?
Was the prophet Isaiah prepared when he responded, "Here am I; send me!", or was he just compelled to speak after having his lips touched by the live coal of the seraph? Was Israel ready for Micah's uber-simplified instructions, to do justice, to love kindness, and to walk humbly with God? In Luke 9, had those approaching Jerusalem-bound Jesus fully prepared themselves for the rejection and ostracization of becoming a follower of Christ? Jesus discerned that they had not.
Are you? Are you prepared to lose friends and perhaps your privilege in the name of justice and righteousness? Are you prepared to see your church emptied for the sake of receiving and loving those not like you?
I am. I owe much of that to my beloved Alpha Phi Alpha Fraternity Incorporated. I owe much to my Christian upbringing and my family and community of faith. And I certainly owe much to the writing and teaching of Rev. Dr. Martin Luther King, Jr.
Happy Birthday Brother Rev. Dr. Martin Luther King, Jr. thank you for exemplifying Christ and for exemplifying the aims of Alpha!
---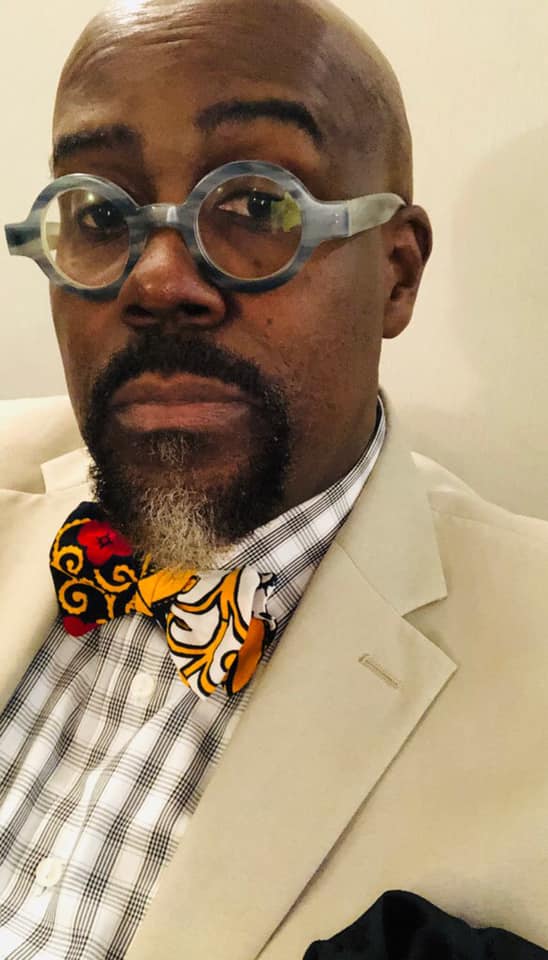 Carlton David Johnson is a native of Atlanta, GA.

He received his undergraduate degree from Emory University in English with a concentration in literature from the African diaspora. Following a 25-year career in Project, Operation and Client Services Management, Carlton returned to the academy to receive the Master of Divinity at Johnson C. Smith Theological Seminary and, more recently, the Master of Theology (Homiletics) from the Candler School of Theology at Emory University. His area of research is the impact of African American preaching on grief and mourning.
Throughout his life, he has maintained an intimate concern for the disenfranchised, especially young African-American males. He has worked diligently in the outreach ministries of the church and given himself to mentorship with the United States National Guard Youth Challenge Academy and his beloved Alpha Phi Alpha Fraternity, Inc.
Carlton serves as the Coordinator for the Office of Vital Congregations for the Presbyterian Church USA (PCUSA). He previously served as Chief Operations Officer for Johnson C. Smith Theological Seminary. Carlton recently completed a two-year residency in Chaplaincy with Grady Health Systems where he developed a specialty in Emergency and Trauma Initiated Palliative Pastoral Care.
Carlton is an associate minister at the First Afrikan Presbyterian Church in Lithonia, GA where he leads the Ujima Men's Fellowship, Kijana Boys Rites of Passage, Fawohodie Ministry to the Incarcerated and their families and serves in music ministry. He is a board member of the First Afrikan Presbyterian Church Community Development Corporation, the Presbyterian Pastoral Care Network and NEXT CHURCH (Strategic Planning Team). He is a regular contributor to the Presbyterian Outlook monthly magazine.
Carlton and his wife Cara split their time between Atlanta, GA and Louisville, KY