Clergy and faith leaders are successfully flexing their political muscle with lawmakers in Washington, DC, to end mass incarceration. Last month the new chairman of the Senate's Judiciary Committee, Sen. Charles Grassley (R-Iowa), was confronted by three Iowa bishops — a United Methodist, a Catholic and a Lutheran — who wrote an op-ed for the Des Moines Register newspaper urging the senator to move much-needed bipartisan sentencing reform legislation through his committee. They called for a reduction in the long mandatory-minimum sentences faced by federal defendants convicted of drug offenses.
"We believe in accountability for the men and women responsible for selling illegal drugs," the bishops wrote. "Those who are addicted themselves and sell drugs to support their habit should have access to rehabilitative services. Punishment for distributing drugs is necessary; however, where we seek to influence our elected leaders is in how much punishment is justified."
The bishops went on to outline the problematic mandatory-minimum sentencing structure for federal drug offenses. During the 1980s, at the height of the crack cocaine epidemic, Congress crafted tough sentencing laws that still exist today for drug crimes. The quantity of drugs defendants possess generally determines the length of their mandatory-minimum sentence, ranging from 5 to 10 to 20 years or life imprisonment without parole, even for non-violent offenses. Judges are given little discretion to sentence below a mandatory penalty. Factors like the age of a defendant, their mental capacity, their level of responsibility, or their capacity for change are largely irrelevant.
Approximately 100,000 people today are incarcerated in federal prison for drug offenses. They comprise about half the federal prison population. According to research from the U.S. Sentencing Commission, an independent agency within the federal judicial branch, about half of the defendants sentenced for drug offenses during 2013 had little or no criminal history. Ninety-three percent did not play a leadership or supervisory role in their offense.
The bishops spoke out in the press after joining a letter to Sen. Grassley signed by 130 Iowa interfaith leaders in April. It said:
Our ministries call us to comfort and serve those harmed by crime, support accountability, rehabilitation, and restoration for those who offend, and counsel families experiencing the painful outcomes of crime. From this vantage point, we have come to recognize the need for fundamental changes to the nation's justice system … .We believe justice can be better served and proportionality restored by lowering penalties. The unnecessarily lengthy incarceration of people with drug offenses has burdened the federal criminal-justice system and produced increasing costs that are unsustainable.
Over the last 18 months, the issue of criminal-justice reform, and sentencing reform in particular, has garnered surprising bipartisan support in Congress. Legislation called the Smarter Sentencing Act was first introduced in 2013 by Sens. Richard Durbin (D-Ill) and Mike Lee (R-Utah). The bill would reduce by half the mandatory minimum penalties for drug offenses and apply 2010 enacted sentencing reductions for crack cocaine offenses to people now serving time under the old, racially discriminatory sentencing structure. The bill would also give federal judges additional discretion to sentence certain low-level defendants below a mandatory minimum.
The bill has support from a large and diverse constituency of faith groups that include the Presbyterian Church (U.S.A.), the National Association of Evangelicals, the U.S. Catholic Conference of Bishops, the Union for Reform Judaism, and The United Methodist Church General Board of Church and Society.
The bill also enjoys the support of conservative lawmakers like Sens. Ted Cruz (R-Texas) and Rand Paul (R-Ky.) along with liberal Sens. Patrick Leahy (D-Vt.) and Cory Booker (D-NJ).
Last year the bill passed through the Senate's Judiciary Committee under the leadership of Chairman Leahy but never made it to the Senate floor for a vote.
___________________________________________
Approximately 100,000 people today are incarcerated in federal prison for drug offenses. They comprise about half the federal prison population.
___________________________________________
Grassley, the current chairman, is a long-time drug warrior and tough-on-crime proponent. He gave speeches earlier this year warning against such proposals and single-handedly seemed to crush the hope of advancing sentencing reform during this new congressional session. He dubbed supporters of the Smarter Sentencing Act members of the "leniency industrial complex," and warned of narco-terrorists walking free.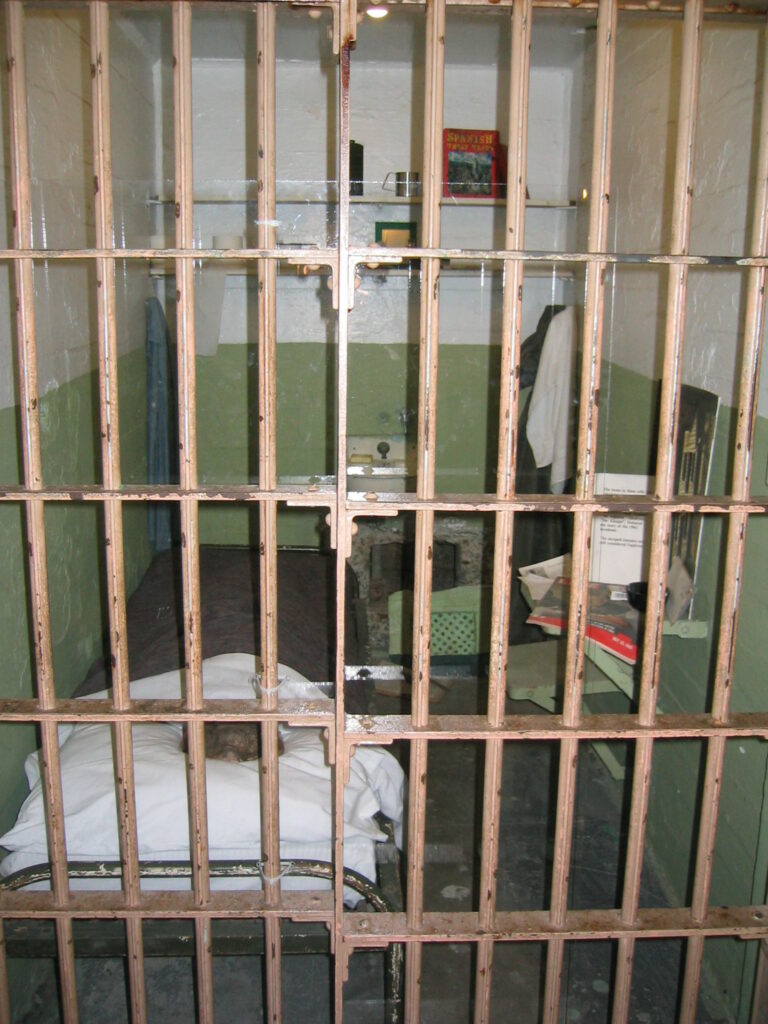 Nonetheless, participating organizations in the Interfaith Criminal Justice Coalition (ICJC) made mobilizing efforts to influence Grassley its number one priority in its sentencing advocacy work. ICJC has already seen progress emerge.
Grassley has convened a bipartisan working group of Senate Judiciary Committee member offices to begin negotiations on a compromise sentencing reform package. Public accounts describe Grassley as committed to reaching an agreement and moving sentencing legislation through committee.
In just two months, the prospects for enacting bipartisan sentencing reform have shifted dramatically. The faith community's strong leadership and influential voice can take some of the credit.
But the campaign to reform long mandatory sentences for drug crimes must continue full force. Grassley is still speaking out against substantial reductions for drug offenses, and he is joined by a cadre of Republican and Democratic committee members, preferring to carve out limited exceptions for only a small proportion of defendants.
___________________________________________
A moral vision to address these problems is needed, and the faith community is uniquely positioned to provide it.
___________________________________________
What is missing in Grassley's position on reform is an understanding that incarceration fundamentally harms people, families, and communities. Prisons do not adequately rehabilitate those they confine because programming is limited and facilities are dangerously overcrowded: common space has been turned into dormitories, and cells are quadruple bunked. People in federal prison are housed hundreds, even thousands of miles from family and loved ones. Relationships suffer, especially for children of those incarcerated.
Moreover, Grassley fails to understand that lengthy sentences do not improve public safety. Years of research have found that it is the certainty of punishment, not the severity, that deters crime. Young street-level dealers, among the most common offenders to populate federal prisons for drug crimes, do not know federal sentencing law. What they do know is that they do not want to get caught.
Faith leaders concerned with national drug policy and its role in mass incarceration must urge Capitol Hill to also address the factors that lead to crime and drug offenses specifically. This conversation is wholly missing from most if not all of the debates.
Communities lacking promising job prospects for young people, quality education, and access to comprehensive medical and mental-health services will encounter high rates of crime. Without community investment, as well as the building of trust between law enforcement and communities of color, drug addiction and crime will prosper.
A moral vision to address these problems is needed, and the faith community is uniquely positioned to provide it.
*****
AUTHOR BIO: Kara Gotsch is the Director of Advocacy for the Interfaith Criminal Justice Coalition, a project of the United Methodist Church, General Board of Church and Society. Over 40 national faith-based organizations comprise the coalition, which works to organize faith leaders and clergy to advance federal criminal justice reforms, particularly around issues of sentencing, reentry, and collateral consequences of incarceration. She can be reached at [email protected].
Contact your Members of Congress about smarter sentencing through the following action alerts: