"Jesus, the Disabled Empath"
"Seeing then that we have a great High Priest who has passed into the Heavens, Jesus the Son of God, let us hold fast to our profession. For we do not have a High Priest who cannot be touched with the feelings of our infirmities, but was in all points tempted as we are, yet without sin. Let us therefore come boldly unto the throne of grace, that we may obtain mercy and find grace to help in time of need." Hebrews 4:14-16 (21st Century King James Version)
Story
I am an empath. Even prior to learning the language of the empath and the even more detailed six types of the empath, I now realize that I was an empath from childhood. I am such an empath, that my sensibilities and sensitivities traverse between that of the emotional empath, physical/medical empath, and intuitive empath. (The other three major empath types to which I do not readily identify are the geomantic empath, plant empath, and animal empath.)
For instance, as young as in kindergarten I befriended "the girl who walked funny" because she wore metal braces and used odd looking crutches. Always tall for my age, I remember telling her to hang on to my back instead of using her crutches when we went to lunch and recess. I don't remember her name, but the sound of her metal braces and crutches are sacred memories; and I recall the odd way we walked in sync as she hugged my waist from behind. I never knew, or cared, why she wore braces, I just knew that I could help her be more normal standing in line and walking to the swings. When we returned after Summer break to first grade, she was no longer at our school. Still, this lingers decades later as a defining moment in my life as a helper–a primary characteristic of an empath.
Fast forward many years ahead helping others in various ways, I was appointed to be the Pastor of Prayer Ministries at a megachurch. What a perfect job for an emotional/intuitive empath! In that role, I found myself prayerfully bearing the burdens of others in a spiritual way like I had carried the body of my young friend in braces. I never knew what person would come to the altar or which prayer request would come across my desk, still, I seemed to have the right words–not just trite scripture quoting–to speak comfort, clarity, and care. Sometimes, we were close enough for me to touch them as we prayed; other times, a lengthy phone call or hand-written prayer sufficed. Most often we shed tears and shared boxes of tissue. I was clear that I was called to this ministry at which being an empath proved to be a good vessel through which the Holy Spirit could comfort others. However, regardless of my awareness of being an empath, my type fails in comparison to the Divine Empath, Jesus Our High-Priest!
Scripture
How often have we heard that Jesus was fully human and fully divine? This apologetic is usually recited when trying to explain that when Jesus wept, slept, got angry, and made wine for a party, that these human experiences were not anthropomorphic. Instead, Jesus was living a fully human experience with a definite divine calling. As he agonized on the Cross, Jesus' last cries sounded very much like our human prayers of concern, distress, and plea. Now, Jesus' disabled body would be the last image of him the crowd of onlookers saw that day. The Most Divine Empath assumed our physical disabilities and spiritual infirmities. Jesus' broken body was the holy sacrifice that made all who believed one with him.
Our High Priest, unlike other cultural deities, is not formed by hand out of matter or imagined by sages. These could not physiologically know the human experience of broken relationship or broken body. But, Our High Priest, who was at the beginning before the beginning began intimately knew the limits of bodily suffering and disabled anguish. Jesus was in touch with what touched us! That is the good news! Therefore, when we gaze upon the cross, amidst some valid albeit competing narratives, might we see Jesus' disabled body as essential to a community called to grace, mercy, and justice?
The word to able-bodied persons would be to not sin by looking away from the visual anguish and inconveniences of the disabled body just as Jesus did not abandon us in the Garden of Gesthsemene, on the Via Dolorosa, or from the Cross at noontime. Yes, yes, the temptation to simply take care of disabled persons may seem to be benevolence; however, reconsider that the disabled person is sent to care for you with reciprocity. The temptation to find the loophole in the law to not make churches and public buildings radically inclusive may be cost efficient; however, reconsider that keeping disabled persons out of buildings is a way of keeping us out of sight and out of mind. These are not choices Jesus would make. These are not the choices Jesus made with his broken body on display. Our High Priest, even while disabled, showed aptitude for carrying out his calling and fulfilling his purpose.
The word to disabled persons is that Jesus knows when social systems fail us. Jesus knows when medical treatment is withheld. Jesus knows the agony of pain and the longing for deliverance. Jesus knows abject loneliness, public scrutiny, and openly displayed humiliation. Still, Jesus did not lose focus that he was not his mangled, maligned, and disabled body–he knew he came to the world that the world might be saved! The disabled body is part of the message of salvation. It was this Disabled Body upon which full inclusion into a restored relationship between humanity and God was established. It was through this disabled body that grace came to a mother, mercy to a repentant thief, and justice for us all. Even while tempted to look away from the Cross, hold your gaze upon the disabled body of Jesus the Divine Empath and see yourself as an agent of the message of salvation.
Together then, let us learn from Jesus the Divine Empath to show mercy and to be grace one to another regardless of how our bodies are framed.
Summary
Sure, disabled people move too slow, need too much, and get in the way. Disabled people also afford others a pace to be more present, create ways to improve the quality of life, and are children of God. What you see in those within reach reflects how you ultimately view the sacrifice of the Divine Disabled Empath. You will either look for the grace in us or risk losing the mercy this that is to be found to include us in the life of the church and accessibility in culture.
SELAH
Jesus our Savior and Brother models for us the ultimate life of the Empath. For carrying our burdens of separation and exclusion, we have come to know that carrying the burdens of accessibility and inclusion is holy work. May we hear rebuke of the church espousing community without disabled persons in full communion and may we become the empath church that radically includes disabled persons in the next chapters of our church's story. Amen.
---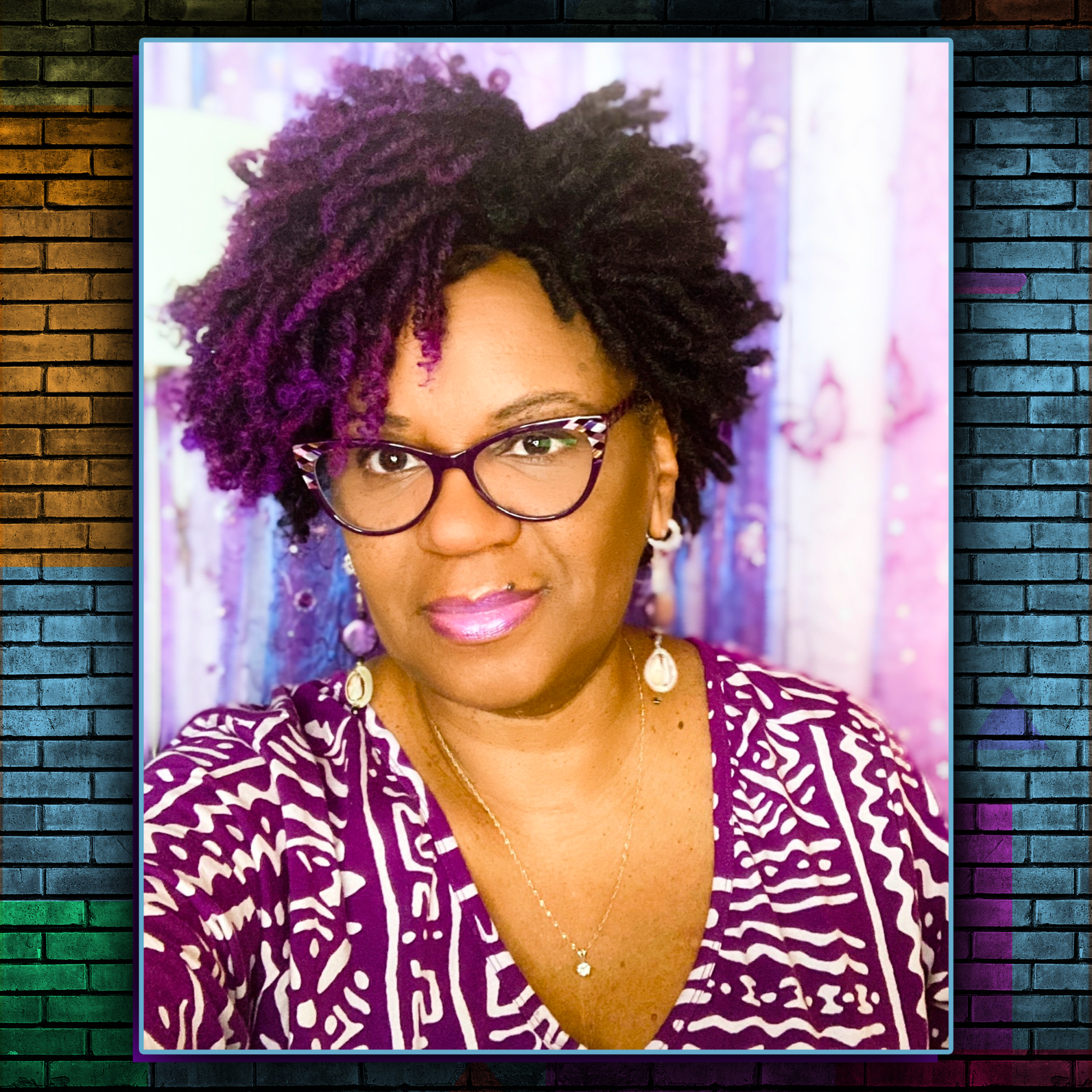 Rev. Raedorah C. Stewart, MA is the Director of the Writing Center and is completing the DMin, in Story and Spirituality at Wesley Theological Seminary in Washington, DC.