From Ministry Tourists to Pilgrims
Maps have always fascinated me. As a child they allowed me to escape the confines of the urban landscape of Chicago's southwest side. I loved learning to read maps, gleaning insight into faraway people and places with a kind of romanticism. Conversely, as an adult, I have become increasingly aware that maps also allow other people to read (or more often misread) me.
"So we're headed to the Southside…is it safe?" is a line I've heard regularly from students in urban studies groups I've taught, youth from urban mission groups I've guided, and friends for whom I've served as unofficial city ambassador. Such questions illustrate to me how easily one can misread a map – so that Chicago's Southside becomes a wasteland bearing little resemblance to the complicated stew of Americana that I call home.
Such misperceptions are a reminder that maps serve more than just cartographic purposes. Author Simon Garfield in his 2012 book On The Map provides a rich description of the map's capacity. They are, he notes, selective "political, social, and cultural guides" that "reflect our best and worst attributes -discovery and curiosity, conflict and destruction." [1] In this sense, maps constitute something like what Christians might recognize as liturgy. Like religious liturgies employed for worship, maps intentionally narrate our past, present, and future, every line and label demarcating our deepest values and fears. But often, like errant liturgies, they render visible what we desire and invisible what we would avoid.
___________________________________________
Like religious liturgies employed for worship, maps intentionally narrate our past, present, and future, every line and label demarcating our deepest values and fears.
___________________________________________
I believe that Christians join this liturgical enterprise by generating our own maps for urban ministry when we engage the city. The stories those conceptual maps tell about how we read urban people and places can be of enormous consequence for our ministry.
My experience as an African American who both resides and does ministry in Chicago has lead me to believe that our greatest temptation in urban ministry is to generate maps more conducive for ministry tourists than Christian pilgrims seeking God in the city. By this I mean that, across theological and denominational lines, urban ministry is often framed and resourced primarily to benefit those with little devotion to urban people and places. They could be well-meaning visitors or residents seeking short-term mission opportunities. They could be "privileged" and "resourced" migrants seeking to help "unprivileged" and "under-resourced" urban spaces flourish. Yet the common denominator is that like tourist maps, the way urban ministry is framed for these people centers mostly around their own experience.
Such great value is placed on safety of visitors, efficiency of itineraries, and prioritizing activities that appear to make an immediate impact, whether in direct service or advocacy. This model of ministry can unwittingly devolve into a mindset in which people become projects or complex urban-dwellers become one-dimensional characters. As with tourism, the eternal present reigns supreme, flattening or erasing the past and constraining future possibilities. Let me concede that visitation and migration have their place, but this tendency to reduce urban spaces to tourist traps is so troubling because it pushes the narratives of existing urban communities to the very margins of our attention. To move from tourists to Christian pilgrims in the city requires a more compelling and challenging map of urban ministry; one that will unearth untold histories and recognize shared humanity.
Let me suggest what redrawing these lines might look like with an example close to home: Vincennes Avenue in Chicago. On a map, this street marks the borderline of my childhood community Beverly/Morgan Park. In 2013, the Cooper Center for Public Service at University of Virginia created a much-popularized color-coded map of the country with dots representing certain racial/ethnic persons. In the Cooper Center map, Vincennes Avenue shows up as a kind of beachhead where a wall of African Americans wash onto a wall of White American residents. My childhood home lies a bock west of that geographic and demographic dividing line. Yet Vincennes Avenue is more than a testament to the tenacity of segregation. It's a street that tells a story of a past fraught with policy implications. It's a line that tells the story of actual persons with divided hearts and loyalties.
___________________________________________
Pilgrims map the city not with a desire for experiences, but rather for transformation.
___________________________________________
In the early 20th century, Beverly/Morgan Park served as a bastion for upwardly mobile, middle class Irish Chicagoans and other White Protestants. This residential growth owed much to factors like the availability of affordable real estate and property loan benefits from the GI bill. Despite sharing similar levels of income, redlining and restrictive covenants and policies developed by realtors, residents, and government agencies effectively prevented African Americans from following their white counterparts to the neighborhood; hence, the development of the "black belt" neighborhoods eventually extending from east of Beverly/Morgan Park all the way to Lake Michigan.
The black belt and its environs grew with the successive waves of African American immigrants fleeing the Southern US caste system. With industriousness and verve, these migrants forged a community of stability and accomplishment despite unjust policies (along with the normal stresses of urban life!) that constrained them. As restrictive real estate policies loosed their hold from the 1960s to the 1980s, the black middle class left the black belt, and the character of these neighborhoods began to change (not always for the better). Through very intentional efforts from both White and African Americans, Beverly/Morgan Park became one of Chicago's few successful integration stories. This residential and educational integration created a mostly middle-class generation of Gen Xers and millennials who are now sorting out complex identities shaped by the racial and class tensions that surround the Southside and its suburbs. These lines of creative stability are rarely on the itinerary of ministry tourists.
It seems that while the early 21st century has seen growth in US urban populations and growing Christian interest in cities, these narratives of urban spaces and the vast literature documenting them remain at the margins of many maps guiding urban ministry. They raise challenging questions for tourism-style ministries: Do we accurately portray the city's racial and socioeconomic diversity, or do we or sensationalize its inequities? Do we acknowledge the contested and often divisive past of policies, practices, and prejudices that shaped urban neighborhoods, or can we proceed as if history began now? Avoiding such questions is tempting because to engage them potentially implicates Christians and people we love in the sufferings and disparities of others. Such discomfort need not overwhelm us; rather, it can remind us that the city as it is was not always so and that result is not by nature or chance. It can lead us to new forms of faithfulness by allowing us to reclaim liturgical categories of lament, confession, and forgiveness, liturgical lines which too often remain terra incognito on the tourist maps of urban ministry. Such grace can help Christians identify and redeem our role in the past, present, and future of urban communities. In short, they lead us to map the city as Christian pilgrims rather than ministry tourists.
___________________________________________
As we develop from tourists into pilgrims, we will more readily see that God is already at work in the lives and institutions of urban-dwellers.
___________________________________________
Pilgrims map the city not with a desire for experiences, but rather for transformation. Their ultimate destination is a fuller picture of God's presence in the city. This can only happen when pilgrims share the journey collaboratively, prioritizing relationships with their diverse counterparts who also inhabit the city. In my experience, an indispensible guide in this pilgrim effort is theological ethnography. Drawing from the field of ethnography, it attempts to pursue truth distilled "through embodied habits, relations, practices, narratives, and struggles" with the theological presumption that "each particular life, situation, or community is potentially, albeit only partially, revelatory of transcendent or divine truth."[2]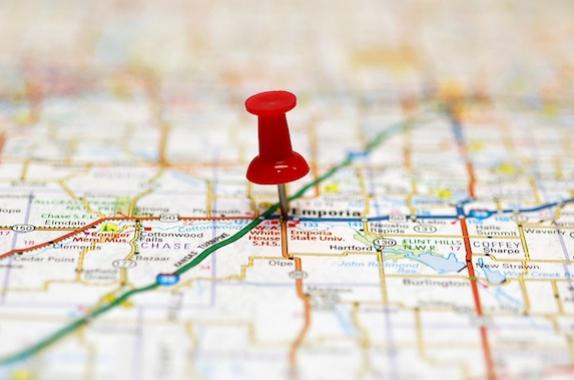 When using this approach in interviews with other urban people, it forces me to question my motives for ministry and be more aware of the unexamined effects of my social location on those with whom I engage. Theological ethnography can help pilgrims to listen deeply and patiently, not selectively, to urban narratives – and then to testify to what we have heard in ways that can alter our worship life, mission service, relationship building, and advocacy work. It moves us from a propositional view of justice as a catalog of policy prescriptions to a more holistic, relational view. As we develop from tourists into pilgrims, we will more readily see that God is already at work in the lives and institutions of urban-dwellers. A sharp reading of the map of urban ministry in its past, present, and future will demonstrate that Christians, also, have been at work in the city: will it be as tourists or as pilgrims?
---
[1] Garfield, Simon. On the Map, 293
[2] Scharen, Christian Batalden.Vigen, Aana Marie., eds. Ethnography As Christian Theology And Ethics. London : Continuum, 2011. Pg. xxi
AUTHOR BIO: Joseph L. Morrow is a PC(USA) ruling elder serving as youth director at Edgewater Presbyterian Church, a multicultural congregation in Chicago, IL. He is a graduating MDiv at North Park Theological Seminary in Chicago, IL.
To read other articles from Week 3: God in the Midst of the City, click here.

Read more articles in this series.