Advent's Hope Fuels Our Possibilities
Isaiah 41:14-20

14 Do not fear, you worm Jacob,
you maggot[a] Israel!
I will help you, says the Lord;
your Redeemer is the Holy One of Israel.
15 I will make of you a threshing sledge,
sharp, new, and having teeth;
you shall thresh the mountains and crush them,
and you shall make the hills like chaff.
16 You shall winnow them, and the wind shall carry them away,
and the tempest shall scatter them.
Then you shall rejoice in the Lord;
in the Holy One of Israel you shall glory.
17 When the poor and needy seek water,
and there is none,
and their tongue is parched with thirst,
I the Lord will answer them,
I the God of Israel will not forsake them.
18 I will open rivers on the bare heights
and fountains in the midst of the valleys;
I will make the wilderness a pool of water
and the dry land springs of water.
19 I will put in the wilderness the cedar,
the acacia, the myrtle, and the olive;
I will set in the desert the cypress,
the plane and the pine together,
20 so that all may see and know,
all may consider and understand,
that the hand of the Lord has done this,
the Holy One of Israel has created it.
Hope is powerful. It fuels our imaginations and actions today to prepare for a better tomorrow. It is significant that we begin the Christian liturgical year with hope. Like the start of a new calendar year, anticipation and preparations accompany our expectations for fresh starts and new realities.
The advent of our Christian faith comes to us through God's love and grace made flesh in Jesus, the Messiah. He is Emmanuel (God is with us) and he is our hope, help, and redeemer. According to the Gospel writers, the earthly mission and ministry of Jesus were foretold by the biblical prophets. The witness of Isaiah is frequently referenced to provide greater understanding of Jesus's ministry and its direct connection to God's work in the people's lives. This continuity helps us to understand our lives in God's greater narrative and as disciples of Jesus.
Isaiah 41:14–20 is reassuring and empowering. In it, God reassures Israel that God, the Holy One, is both their help and redeemer. God recognizes the plight of the people, who are exiles from home and oppressed by a government that cares little about them. Hope comes in God's promise to empower and equip people to crush mountains and cut down hills. Mountains and hills are formidable, strong, and seemingly insurmountable, much like the many obstacles in people's daily lives. Hope is in God's movement to transform what seems etched in time or sewn in the fabric of destiny. The Israelites suffering from their captive hand were looking for hope and a new reality. As Christians, we have inherited the abiding hope as testified in this Isaiah scripture. We believe that God brings us to and keeps us in an existence of love, freedom, joy, peace, and thriving.
Rampant gun violence and egregious politics that allow easy access to assault weapons; policies that encourage erasure of stories, histories, and lived experiences of black, brown, and queer, people of all genders from our libraries and schools; laws that greatly inhibit and even outlaw women's reproductive health; lack of affordable housing; and the abundance of food deserts where people have little access to grocery stores are some of the many mountains and hills that must be leveled. Isaiah's response is that God will answer and not forsake us in our time of need (v. 17).
Undeniably, God can do great and wonderous things. That which is impossible to us is possible for God. The prophet describes God's ability to turn "dry lands into springs of water" and deserts into lush forests of cypress and pine trees. Isaiah punctuates his message by exclaiming, "so that all may see and know, all may consider and understand, that the hand of the Lord has done this, the Holy One of Israel has created it" (v. 20, NRSVue). And the people of Israel witness God's power in the defeat of their Babylonian captors and in their resettlement back on their homeland.
Mary births baby Jesus into an economically and politically fraught world. Besieged by Roman colonial power and imperially backed governors, Israel ached for liberation, justice, agency, and getting above the throes of financial insecurity. Her radical song about the time and her sense of Jesus to overturn them is well documented (Luke 2). National and local governments not only ignored the needs of the people but exploited them—their labor, their health, their time, and their resources. The testimony and prophetic witness of Isaiah was just as relevant to them as it was for their ancestors. This is made evident by the fact that the Gospel writers quote Isaiah more than any other scripture.
With Jesus's arrival, the people of God anticipated a new reality where food, shelter, safety, freedom, healing, justice, compassion, and love are in abundance for everyone, and God's commands order their existence. With Jesus a new reality emerges! Present circumstances shift! Hope abounds! A new song glorifies! Through Jesus, we know and understand what God had done and is doing.
Advent rekindles our hope in the possibilities of God in our lives. We are reminded of the inheritance that we receive: the power and love of God and the grace of Jesus to help us through our current reality and God's promise for a better day.
While we rely on God's work, we demonstrate our hope through our actions. Black women in the United States are often on the frontlines of hope. We work with God as God works through us. As Black women, we nurture our families, care for our communities, serve in our churches, protect our democracy, and fight for justice. We overrepresent in the pews, in the polls, and on streets. Because of our faith, we recognize that our work is not in vain but rather choreographed in a dance with God's creative and transformative power. Isaiah 41 describes not only God's sovereignty but God's work through us. God equips us to be instruments of justice and to upend oppression. God empowers us to create an abundant life of love, tenderness, compassion, and strength for individual and collective health and well-being. Isaiah 41 admonishes that we are the ones who will crush mountains and will give God the glory (v. 15). God provides for all our needs according to means and modes of God's will.
As disciples of Jesus, we know we are strong Black women with Black girl magic beautifully and wonderfully made by the grace of God. God pours courage or confidence or both into us, allowing us to get up each day. We traverse through a world that does not always recognize our greatness, our brilliance, our beauty, our spirit, our joy, our struggle, our story, our perseverance, our perspectives, and our enough-ness. Yet, we do what we are called to do out of duty, out of passion, out of agency, and out of the urgency of now. Baptized in the name of the Triune God, we are disciples who experience, live, teach, and testify to the gospel of Jesus, continuing in his mission and participating in God's redemptive narrative.
But being every woman is hard and exhausting. Our labor often goes unrecognized at best and exploited at worst. All of which can leave us drained. And God says, I will help you. When we are tired and feeling burnt out, God is helping us recognize our need to slow down and take care of ourselves. Being everything for everybody, many of us forget to care for ourselves mentally, physically, as well as spiritually. To love God with all are hearts, all souls, and our might, it helps to bring the healthiest versions of ourselves. We may have to work to find the resources for this type of deep care, but this type of deep care allows us to honor and love God. Further, loving God by caring for self gives us the clarity, energy, and ability to love others with hands, arms, feet, voices, intellect, and wit. With such, we live by faith and abide in hope for a new wondrous reality awaiting us this Advent season.
---
Reflection
How does hope manifest in your life?
What actions are springing forth from your hope?
---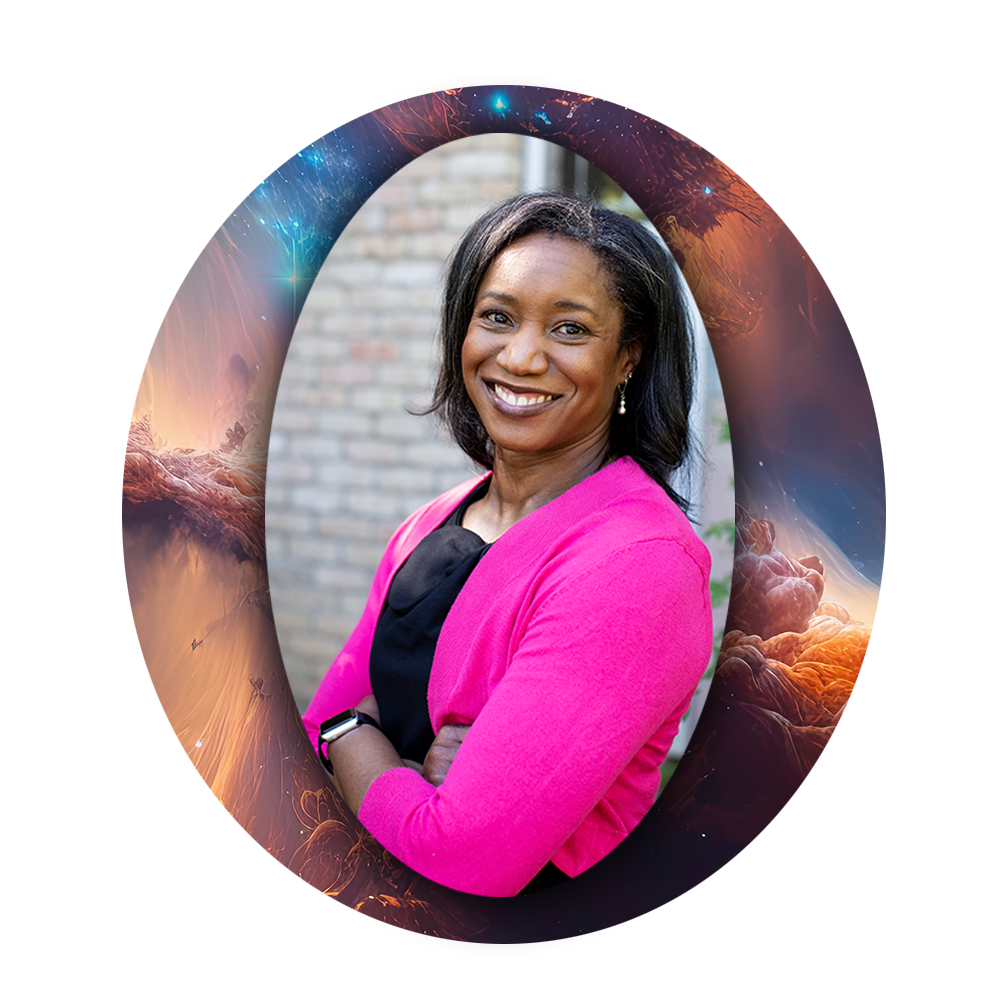 Bridgett A. Green is the vice president of publishing and editorial director of Westminster John Knox Press. Prior to this role, she taught at Austin Presbyterian Theological Seminary as an assistant professor of the New Testament. She is a minister of Word and Sacrament in the PC(U.S.A.).