A Reflection by the General Secretary of the Presbyterian-Reformed Church in Cuba
On December 17th, 2014 the announcement was made of restoration of diplomatic relations between Cuba and US, after some 18 months of secret talks.
Official conversations had been held in Havana and Washington since then, visits at top level, but still the general impression is that there is not much advance. Cuba claims that it is impossible to have normalization while the embargo is in place, Guantanamo base is occupied by North Americans, and the US government permits broadcasting and programs against the Cuban state. On the other hand, some people from the United States expect more changes in Cuba, so that there might be more freedom of speech, respect for human rights (meaning allowing opposition to make their way), and more private properties and initiatives. Right now, the most recent effort in the official conversations relates to the claims for economic compensations from both sides, a very tricky subject.
Cuba is changing, definitely – slowly, at her own pace, but surely transforming its economic model, which implies more changes, although not structural within the government's design. Cuba needs faster transformations and improvements so that the measures taken by the Obama administration won't be reversible if a candidate opposing the restoration of diplomatic relations wins the US presidential election in November. The embargo could be ended before Obama's term if Congress would realize the truth that just as it couldn´t overthrow Fidel, neither will it be able to overthrow Raul (no matter what others are still dreaming about). The fact now is that even those Cuban-Americans that were so in favor of the Adjustment Act for Cubans reaching the country, now complain that those Cubans who arrive lately come back to the island after a year (as they get their residence permit), bringing back to the country hundreds of dollars that, as they say, feed the regime they so much oppose.
___________________________________________
Could a future president reverse the agreements and advancements? Yes, of course, most of them are under presidential executive orders. Would it be wise? Not so much if business is happening already.
___________________________________________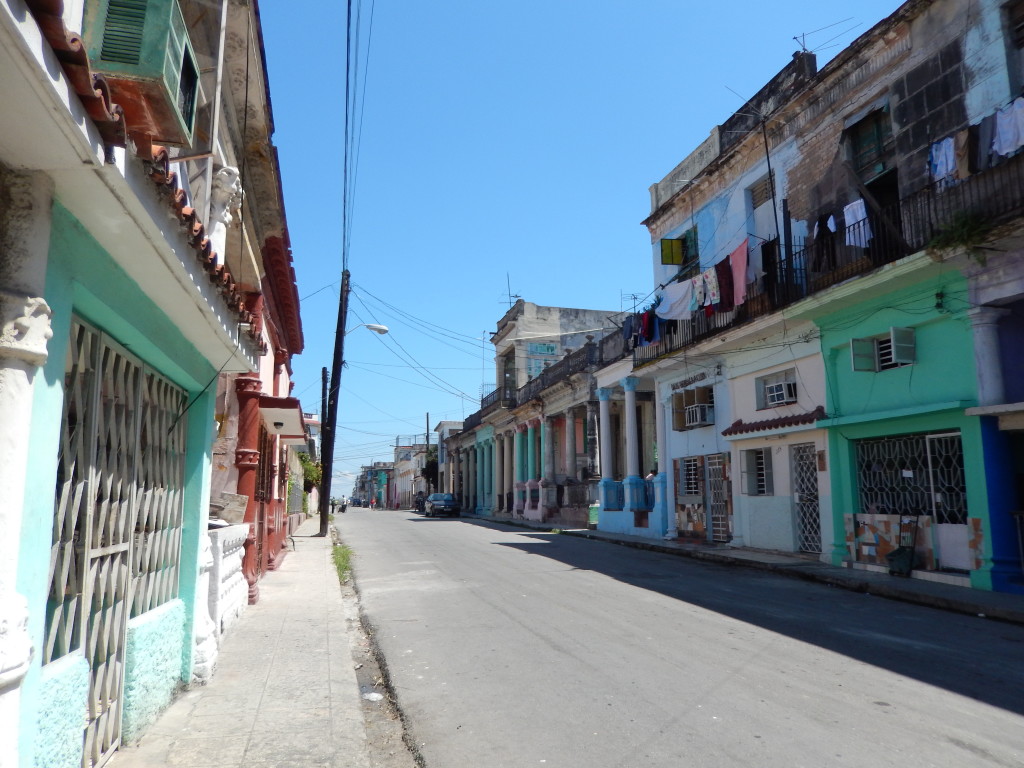 Next year will be decisive for the future of the relations. Could a future president reverse the agreements and advancements? Yes, of course, most of them are under presidential executive orders. Would it be wise? Not so much if business is happening already, if people can travel, if airline companies start regular flights, if cruisers and ships come. A new economic order between our two nations can reverse five decades of estrangement and hatred that had no result but poverty among Cuban people and provided a good excuse to the Cuban government for not recognizing its own failures.
Now is the time to make a change. Every person counts in this effort. As a Cuban Presbyterian pastor working for reconciliation in Cuba, I have been involved in active conversations with the PC(USA), meeting people in Congress, the State Department, and the National Security Council, to bring the voice of the churches as part of the active civil society that strives for peace and justice. Normalization of relations will bring about what revenge couldn't. And perhaps, for those who claim that not much has advanced, we will hear soon that more "secret" talks have been taking place behind the official conversations. The press releases never show the exact development of the dialogues, but both governments are aware of the deadline.
Let´s work together for the best!
*****
AUTHOR BIO: Rev. Daniel Izquierdo is the current General Secretary of the Presbyterian-Reformed Church of Cuba (PRCC). He was originally trained as an architect, but he served as a lay pastor even before he felt God's call to full time ministry. He attended seminary in Matanzas, Cuba, from 1997-2001, and later completed his masters degree, graduating in 2007. Daniel served as Moderator of the Presbyterian-Reformed Church in Cuba (PRCC) from 2007-2008 and again from 2011-2012, Since that time, he has served as chairperson for the Board at the Seminary. His current research is focused on the topic of reconciliation. Daniel was one of several Cuban Presbyterians who took part of the Cuba Consultation with ACSWP and the Cuba Partners Network over the last two years, both in Cuba and US.
Read ACSWP Report 12-07: "New Hopes and Realities in Cuban-American Relations: A 'Nuevo Momento'.
Read more articles in this issue "A Year for Confessions: Issues of Social Justice Coming before the 222nd General Assembly."