Raise your glasses for history in the making! It's been one year since the world was taken by storm with Beyonce's life-altering "Renaissance" album. Starting in Europe, this masterpiece has finally hit the live stage. And my goodness, it has already been a joy to experience the rollout of this magnificent piece coming to life. In July, I will have the opportunity to see Beyonce perform Renaissance in Philadelphia. I can hardly wait to arrive at the venue, ready to clap, shout, drop, pop, and twirl in the name of Black queer joy. In honor of the tour and its almost one-year anniversary, let's look back at what made Renaissance such a legendary addition to the world of pop culture.
Renaissance is one of those albums that was a culturally defining moment, a "do you remember where you were or what you were doing" moment. I mean when the thing came out, social media was bursting with exciting reviews and memes, TikTok was scrambling uploading new dances to the legendary hit "Cuff It," and businesses were working overtime trying to keep up with new merch screaming "you won't break my soul," and "comfortable in my skin." The Beyhive was thrilled about finally having a new solo project from their Queen and music critics could hardly type fast enough to publish their particular angle on the album. Black and queer communities were shaking with ecstasy at having an album that so intentionally paid homage to queer icons of the past and present. During a time when the world was still so dazed from the daunting years of 2020 and 2021, It was truly a sacred, exciting experience to behold.
Unfortunately, I have to admit – when the album first came out, I was one of "those people," ya'll know the people I'm talking about. We were the people who "needed time with it" and who said, "I don't get it," "this album is not giving what I thought it was going to give," and "I'm not sure I like Beyonce's new sound" (insert giant eye roll here). Yeah. I was one of those girls. When I heard this album for the first time, I was confused and could not quite wrap my mind about what was happening; all of the new sounds, beats, and rhythms were a lot to process (sorry Bey, it was me, not you).
Yet, within a day or two, something hit me. And it hit me hard and fast. I was captivated and captured. Suddenly, I understood why social media was thrown into a frenzy, and I found myself replaying the album back-to-back over and over, dancing in the kitchen, singing in the shower, moving in the car, and shaking my hips in the mirror. It was like being healed, baptized, and reborn. I quickly realized that this wasn't the kind of music that you could sit and analyze or come to with your own expectations or preconceived notions in order to understand. In fact, you could barely "sit" at all– it was a spiritual experience you had to feel.
Renaissance is a immersive, upbeat, dance album that showcases Beyonce's vocal abilities, production skills, and versatility. In my opinion, it is one of Beyonce's most ambitious, yet cohesive projects. As a tribute to Beyonce's gay uncle Johnny who died of HIV, it is a confident and joyous celebration of Black/LGBTQ+ history, music, and culture. She seamlessly blends music genres and samples, such as house music, disco, pop, gospel, R&B, afro-beats, and more. This album feels both nostalgic for what came before and also fresh and new for today. The lyrics are also packed with memorable one-liners & affirmations of the body and identity. Themes that are explored in this album are self-love, joy, confidence, being who you are unapologetically, falling in love, nights out with your girlfriends, and more. In summary, Bey wants us free, paid, moisturized, hydrated, and minding our business with this album!
One of the common critiques I saw about this album (other than whether or not a cis-straight woman should be singing house!) was that it should've been more "political" or spoke more directly to the issues and anxiety of our day. To this, I say 1) hardly any of the white artists who released art during the pandemic years got this same critique and 2) I actually think that this album was exactly what we needed during a time that was still so dark and uncertain. The pandemic threw so many of us off course, physically, emotionally, and spiritually. We were tossed into isolation, many of us grieving, struggling against the forces of white supremacy, wrestling with unknown futures, and still stumbling around trying to find our way to "normal." The Renaissance album is a permission slip to feel more than one thing at a time. We can feel scared and still feel joy. We can feel the unknown and still dance. We can grieve and still find reasons to celebrate. We can protest, march, and still find ways to fall into love and passion. We can rage and still celebrate who we are in the face of those who want to erase our identities. In fact, to do so is, in itself, a political act of rebellion and reclamation. It says to systemic violence, "you can't have all of me." Renaissance is proof of the fact that we can find a dance floor even while crushing under the world's weight.
As a pastor, I always find that Christians tend to have very little spaces in their lives where they can be their full and authentic selves. We tell ourselves that we need to show up in ways that are deemed "holy." We are told that we need to be humble and not focus too much on ourselves and our abilities. And ultimately, we are taught to take ourselves way too seriously. This takes an especially difficult toll on those who are part of historically marginalized communities who have often been criticized, oppressed, and minimized for who they are. So often, our ability to truly find moments to celebrate who God made us to be– body, mind, and spirit can be stunted. We think it takes away from our ability to be spiritual. Renaissance asks us to let go of that and suspend any beliefs that limit or fragment us—it asks us to embrace pleasure, joy, and abundance, even in the midst of chaos. Well, I did that, and I can say that I certainly came out spiritually full.
---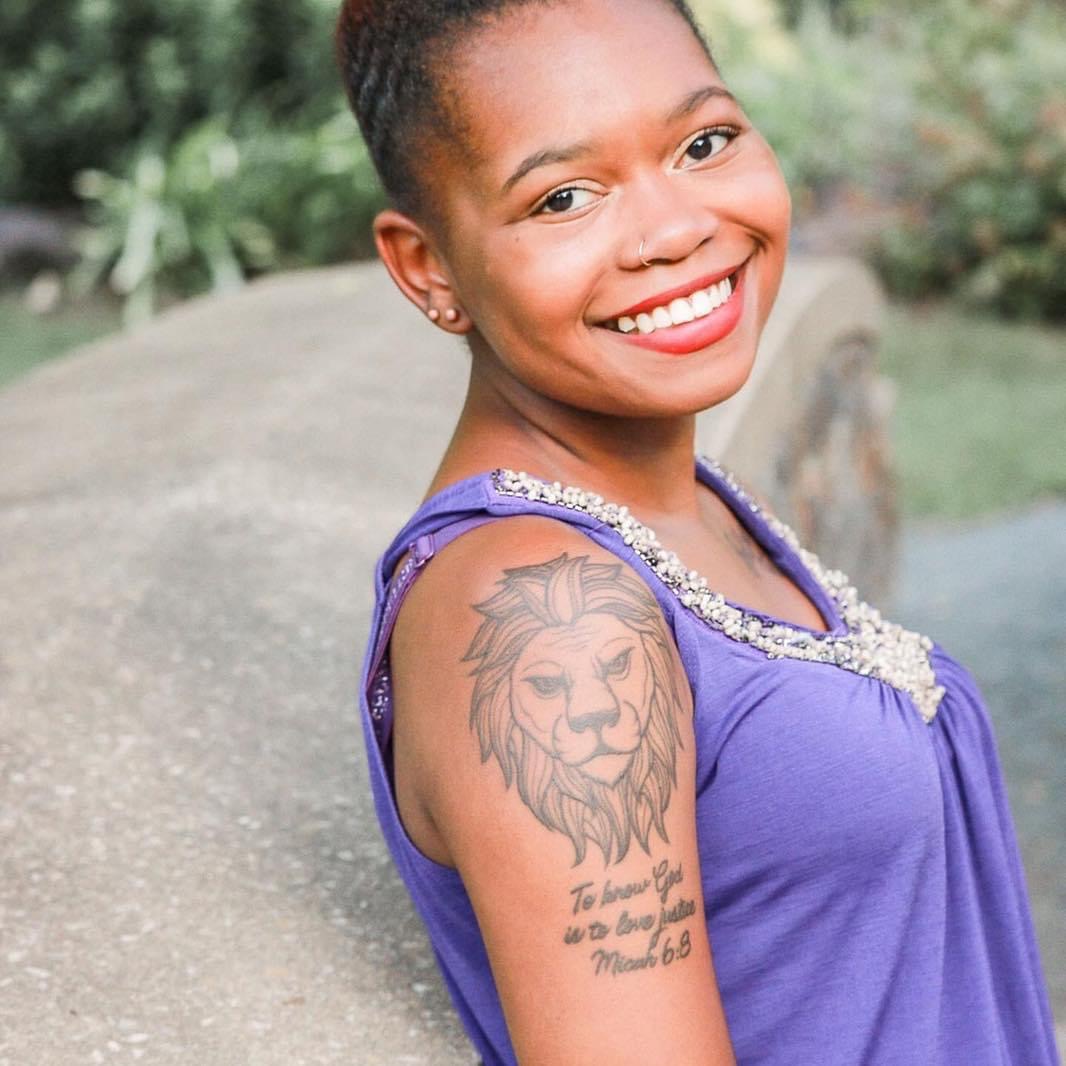 Rev. Brooke Scott (she/her) is a queer Black woman originally from the Philadelphia area. She is beginning her first ordained call in Delaware as both the part-time pastor of Church on Main and as the Presbytery's organizing pastor in Wilmington stationed at Hanover Presbyterian Church. She holds both a Master of Divinity from Duke University and Master of Social Work from the University of North Carolina. Brooke is passionate about helping people heal religious/spiritual trauma. She believes in using faith to liberate and empower historically marginalized communities, as well as transform unjust systems. In her free time, she enjoys reading books, writing, listening to music and podcasts, collecting vinyl records, practicing yoga, and traveling.