16 Days of Activism Against Gender Violence
By Rachel Halder, creator of Our Stories Untold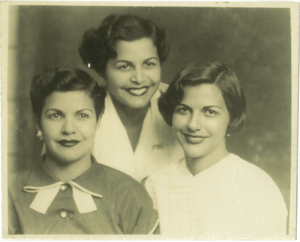 Walking down a noisy Oakland, CA, street on my way to do some writing at a coffee shop, I heard a woman weeping as she stumbled on the other side of the sidewalk. I thought it was a strange scene, as did everyone within a 30 feet radius who could also hear her perpetual sobs. Yet, no one said anything. Multiple people passed and stared; others quickly walked past and avoided eye contact. Suddenly I realized she was walking behind me. Her cries were ringing in my ears and her distress sent warning signals to the part of my brain that's always alert and screaming, "Something bad is happening to a woman!"
And sadly, that too often is the truth. Since the year 2000, the United Nations has commemorated the International Day for the Elimination of Violence against Women on the 25th of November to raise public awareness of this world-wide issue and to kick off 16 Days of Activism against Gender Violence. The date was chosen in honor of the Mirabal sisters—Patria Mercedes Mirabal, María Argentina Minerva Mirabal and Antonia María Teresa Mirabal—who were assassinated on November 25, 1960, in the Dominican Republic on the orders of then-dictator Rafael Trujillo.
This year the UN Secretary-General Ban Ki-moon message  for the day opened with:
Millions of women and girls around the world are assaulted, beaten, raped, mutilated or even murdered in what constitutes appalling violations of their human rights. […] We must fundamentally challenge the culture of discrimination that allows violence to continue. On this International Day, I call on all governments to make good on their pledges to end all forms of violence against women and girls in all parts of the world, and I urge all people to support this important goal.
Not many would argue against the goals of the International Day for the Elimination of Violence against Women, and likely most people are even aware of violence against women. Yet most of the population do not speak of the topic and view it as removed from them. Ban Ki-Moon though purposefully states that this is a day for "women and girls in all parts of the world." It's easy to think of rape in war-torn countries far away, or to even view domestic violence in the United States as a race or class issue in areas with greater poverty and less awareness. The truth though is that this topic affects both you and me, and people we know and love: people of all economic statuses, races, nations, and cultures. This includes privileged people; poor people and people making an annual salary of $200,000; people unemployed; people who go to church; people in powerful positions. It's nicer to think of it as an issue removed from our own situation though, isn't it?
While traveling around the United States for a few months, I've become aware that when people see a woman in distress (whether that's bruises on her arm, tears streaming down her cheeks, puffy lip, etc.) observers rarely stop and ask what's wrong or if she needs help. Jesus' Good Samaritan parable comes immediately to mind and makes me wonder, What if the injured "man" on the road to Jericho had been a woman? What if the Samaritan had also been a woman?
What makes us so reluctant to become involved? Do we want to avoid drama? Do we not want to appear to be nosy? Or are we just ignoring the truth that is in front of us every day?
That overcast afternoon in Oakland, even though my alarm bells went off, I still debated whether I should turn around and ask what was wrong. Finally, I did.
Ma'am, can I help with something? Do you want me to call someone? Is there anything I can do?
She collapsed on a nearby cement house step close to the road, continuing to wail. I asked again, Should I call someone?
No, she gasped through weeps. She was clutching her stomach, nearly clawing at it. My mind raced through the multitude of bad things that might have happened to her.
Can I take you to a hospital? Are you hurt? Do you need a taxi?
No, I'm fine, she managed to choke out. You can go away. I stood there for a while, until she pleaded with me to let her be.
Feeling extremely uncomfortable in my lack of ability to do something, I finally turned my back on her. A block down the street, I glanced over my shoulder and saw her sitting on the steps. Multiple people had passed her, including a security guard. But no one else stopped.
And that's the end of what I know of her story. I think about this woman daily. I still wonder what was wrong. Did I do enough? Should I have called the police? Should I have gotten her to some sort of shelter? Was this an abuse situation? Was she hurt, violated, hit? What else could I have done?
No one teaches us what to do in these situations. No one ever gives a seminar on, "What to do if you walk down the street and run into a woman in visible and obvious pain." And unfortunately, especially in cities, such women are ignored by the majority of the population. They make us feel uncomfortable, or even provoke anger in us—why does she just sit on the street and cry like that?
The goal of the International Day for the Elimination of Violence against Women, as well as my own website Our Stories Untold, is to bring awareness, yet I don't think awareness will do much good if we choose to avoid women who experience violence. We don't just need a day, though it is important. We need trainings and education, speeches, seminars, and tools for how to confront these situations.  We also need compassion, endurance, and a desire to help those, even when helping makes us feel awkward and nervous, or when we feel we are invading someone's "private matter."
The fact that the Oakland woman's tears were shed in public made this a public issue. And the public (including me) chose not to interfere. Let us stand up together on this day and all days forward to make a conscious effort to stop violence against women and girls, both on our overcast streets and across the globe.
Follow Rachel Halder and her work through Our Stories Untold to create a safe space to discuss sexualized violence, particularly in the church.
Learn more about the 16 Days of Activism against Gender Violence and Executive Director of UN Women Michelle Bachelet's 16 Steps Policy Agenda focusing on the three critical pillars of prevention, protection, and provision of services.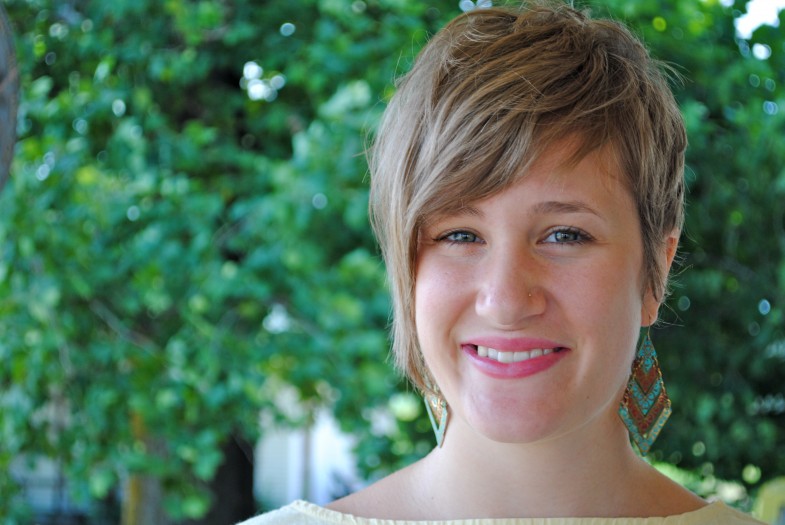 Rachel Halder is a nomadic communication specialist and journalist, currently
traveling across the United States
. Through her project
Our Stories Untold
she is uncovering stories of sexualized violence against women and men in the Mennonite Church (though she invites stories from all faiths and walks of life). Currently she works as the social media admin and blogger for
Women Under Siege
, a
Women's Media Center
project spearheaded by Gloria Steinem, that documents how rape and other forms of sexualized violence are used as tools in genocide and conflict.