Of Peace and Hope!
I was sitting on my only armchair in the tiniest studio apartment in the big city of Chicago. It was early afternoon there, but past midnight in my true home of Aleppo. My friends from my home church in Aleppo-Syria were posting videos and photos of our traditional Christmas caroling. It was January 5th, the Armenian Christmas Eve. They were caroling late at night and as I watched the videos, I realized how I missed being with them.
The truth is that I left home years ago, but somehow, I always managed to make it home for the holidays. Not this time though. I had come to Chicago a few months earlier in late August to work on my Doctoral degree at Garrett-Evangelical Theological Seminary with only a few pennies in my pocket. By the time my visa was issued, and I could fly to Chicago, there were no places left for me at the seminary's housing. By some miracle, I found a place at a retirement community nearby who welcomed international graduate students as scholars in residence. That community became my home. It was a small place, but I had all I needed – except at that moment I missed home, and I was miles away.
By following my friends' posts on social media, I traveled back in time to when I went out with my church friends for Christmas caroling myself. Well through the night the old city of Aleppo was transformed to the fields of Bethlehem with various church groups caroling hymns from their ancient traditions and languages. The hosts of young people zigzagging through the city's ancient streets echoing angels first caroling in fields not that far away.
We were tired even before the caroling started. We had spent the days and nights working on the gift project for fundraising. By the time everything was ready, neatly wrapped, and the presents were ready for delivery, we were exhausted, but full of joy and excitement. Joy to the world the Lord has come!
The caroling concluded late at night, and as our tradition was, we all met in a little eatery called Abou A'bdo. This cultural landmark of Aleppo was located at the old city and smelled of centuries of lemon, onion, and garlic. The menu contained only one dish: stewed fava beans. The beans were cooked overnight in special pots and seasoned right before serving to the liking of the customers. Fresh pita bread from the next-door bakery was delivered on demand to complete the fest. It was early morning when we all finished our hearty but humble breakfast, and we were all about to fall sleep. We all rushed home for a short nap to be ready for church and Christmas Day service.
Those images and smells were dancing in my memory, and I was sinking deeper in my thoughts. Then I thought I heard Aleppo mentioned on the radio. It piqued my attention and I started listening more attentively. It was an interview with a reporter who had been to Aleppo and was reporting about the amazing food and the feast of flavors he had enjoyed in the Food Capital of the Middle East. One restaurant's dish had impressed him the most: it was Abou A'bdo's fava bean stew.
At that moment, it felt like the miracle of Christmas came true. I could not believe how the universe had made a full circle to assure me that I am not alone. The universe knew how I was missing my beautiful city, Aleppo, and my home. I did not know that the most amazing Christmas miracle was yet to come. Several of my friends who were listening to NPR and heard about Aleppo all reached out to me to say they were thinking about me on that Christmas Eve.
I was not alone.
Two years later after taking my Qualification Exams, I went home to celebrate the holidays with my family. Little did I know that this will be the last. A few months after, the flame of the 'Arab Spring' reached Syria and burned it down. "The Aleppo you knew is vanished," said my sister. My family made it to Sweden, and I am left behind in United States.
History witnesses that all invaders left Aleppo intact because of its history and culture. But the recent war was not so considerate. After five long years of an absurd war and needless upending lives, the active war came to halt in Aleppo right on December 20th, 2016.
The holidays on that year were different than the ones before it. Aleppo was dark and cold, but the people were full of hope and possibility. One image on a Facebook feed caught my attention. The roof of the 19th century Cathedral of St. Elijah, located around the corner form Abuo A'bdo's eatery, was destroyed earlier during the war. Since the peace was holding, the church was cleaned to celebrate the Christmas mass. Right in the center of the church, underneath the wide, exposed and destroyed roof was a nativity built from the wreckage of the roof itself.
God's peace, God's Word became flesh in the birth of Jesus under those ruins. The hope was reborn. Hope became real and lived among us in Aleppo on that cold day. Those ancient buildings have "seen his glory, the glory as of a father's only son, full of grace and truth." (John 1:13). We all witnessed the birth of peace and will witness the resurrection of the beloved city in the resilient will of the people of Aleppo.
Surviving a war is bravery, but surviving peace is another story. Today many of my friends are scattered around the world. There is no Christmas Eve caroling any more. No fuel for the cars and no electricity to light the dark nights. Ancient Aleppo is wounded. Ordinary Syrians are struggling to survive because of the hegemonic Caesar Civilian Protection Act sanctions imposed on Syria. The global pandemic and extreme conditions are making life impossible. But Hope was in the world, and the world came into being through Hope.
May Peace and Hope be with us.
May our hope in God move us into solidarity with each other's quest for peace.
May Aleppo sleep in peace and wake with hope today.
---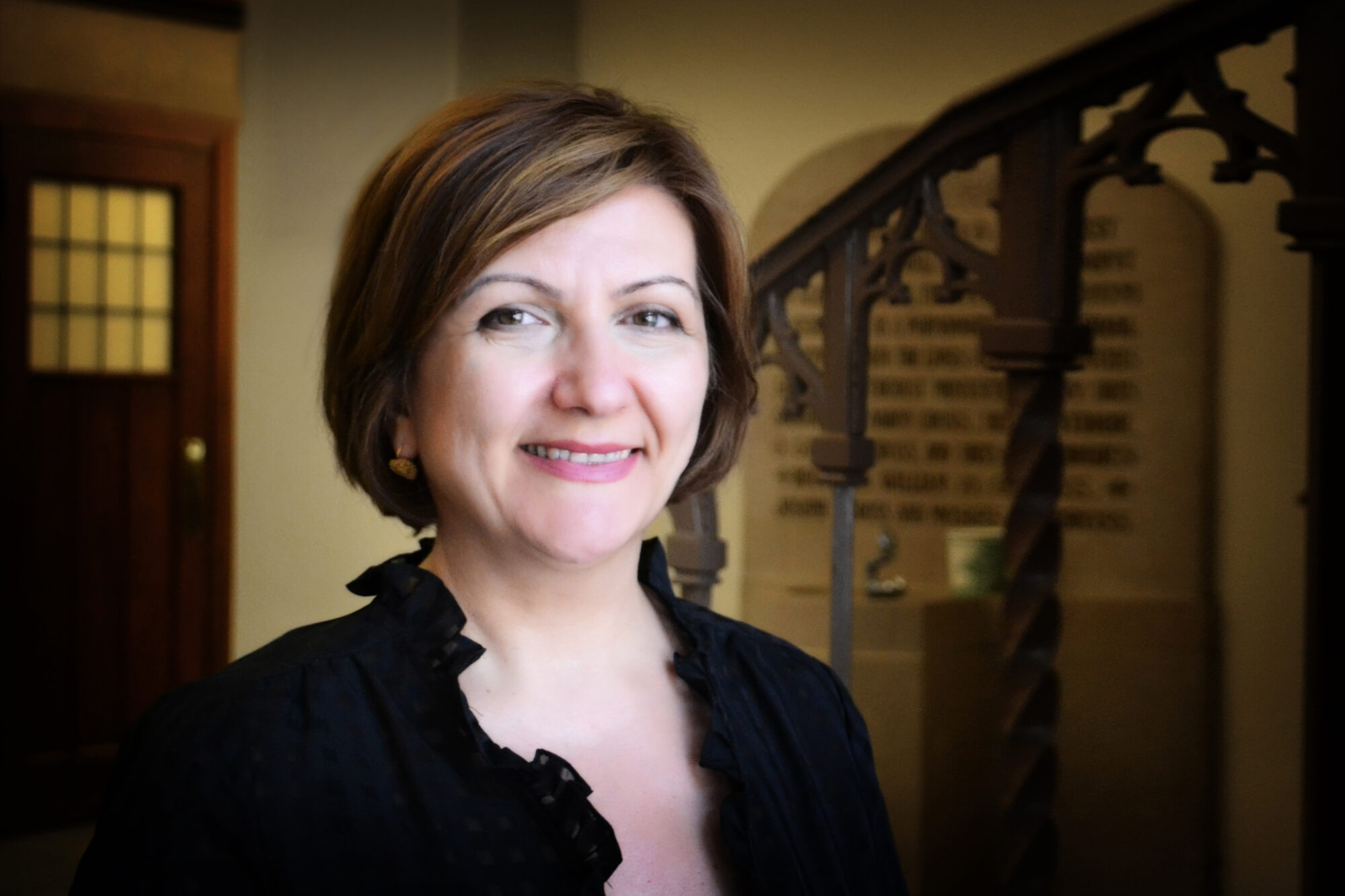 Tamar Wasoian is Armenian from Syria. She is a proud upshot of centuries-long Presbyterian involvement in the Middle East. Tamar first came to the United States to study at McCormick Theological Seminary as a Global Scholar scholarship recipient in 2001. Later, during her time as a Ph.D. candidate, the war in Syria escalated and she was prevented from returning.
Tamar has been in ministry with various leadership roles in Syria, Lebanon, Armenia and the United States. Currently she is employed by Bay Area Unitarian Universalist Church as the Director of Lifelong Religious Education and teaches online at Wesleyan Divinity School in the Philippines and Lexington Theological Seminary.