Announcement from the Mountaintop
Beautiful Blantyre, a city in Malawi surrounded by the Sochi, Chiradzulu, Michiru and Ndirande mountains was where I was born. The evening of my 28th day of life marked the birth of our family into the lived experience of being refugees. Hastily gathered documents, some clothing, a sleepy 31/2 year old and a crying newborn in a baby bathtub that was lined with blankets were placed in one of the cars; my father, Shadrack Khonje, was warned about the impending danger by his former students who had now become part of the Young Pioneers. The Young Pioneers executed the party's orders by arresting and killing people who the regime regarded as dissidents. Our family fled from the threat of a violent and deadly end. Our being members of the Yao Royal House of Somanje did not shelter us.
Driving in the dark night as part of a three-car convoy, we journeyed toward Zambia. Reports of political murders (some people were thrown alive to the crocodiles in the Shire River), terrifying torture (having nails hammered into their bodies), and the loss of employment because one's family relationship or that one disagreed with the dictatorial policies of President Kamuzu Banda[1] were some of the contributing factors that led to the decision to leave Malawi. The direct targeting of all our family members, myself included even though I wasn't quite a month old, was the strongest reason to seek asylum elsewhere.
The three-car convoy stopped so that the drivers could rest after traveling for some time. An under-developed electrical grid in the country meant that navigation was limited to and illuminated by the headlights of the vehicles. My father was the first person to wake up as the new day dawned. The morning light illumined the surroundings, and he quickly realized that they had inadvertently parked outside the regional headquarters of the political party that was persecuting the family and the former cabinet ministers. Dad woke the other drivers, and they immediately resumed their journey. My mother, Ceciwa (nee Bwanausi) and her sister-in-law Mary Bwanausi, asked my father and Uncle Augustine Bwanausi[2] to stop when they came across a river. The two wanted to wash the cloth diapers so that my cousin (who was two months older than me) and I would be clean. The mothers cried as they tried to clean the nappies in the water, worried that they might be infested with parasites that might affect the babies.
The convoy bearing future refugees finally arrived in Zambia. The late Dr. Kenneth David Kaunda, Zambia's first president, ensured that our family was well-received and offered protection when we arrived in the nation. The protected status did little to thwart Banda's attempts to send would-be assassins to track down and kill our family and any other Malawians who the dictator branded as "rebels". Banda wanted to ensure that nobody exposed his cruel regime to western governments, and so persecution, kidnappings and murder were a constant threat in exile.
While Kaunda welcomed refugees from many nations that included South Africa, Rhodesia (now Zimbabwe) and Namibia, we asylees were often made to feel as the "other". We were never given the opportunity to become naturalized citizens and we were relegated to carrying a United Nations Travel Document rather than a passport. Whenever we traveled outside Zambia we were treated with suspicion and subjected to questioning about being refugees. Many refugees were denied the opportunity to elect their major at university, being instead relegated to earning degrees in education and to low-paying jobs. My family looked like the majority of Zambian residents and yet we were often singled out due to our last name. Another reason why we were easily recognized as foreigners is that our mum was a celebrity due to her work in broadcasting on the television and the radio. We also spoke a different language as well as one of the 72 Zambian languages. My brother was born in Zambia. However, after 16 years of being considered a citizen, his passport was revoked, and he was told he could no longer be a Zambian because his parents were refugees. He was rendered stateless, a move that went against the United Nations' convention on refugees.
Our maternal grandmother often gathered us around her, and she listened as we expressed our anxiety of our status as refugees. Grandma told us that we were sojourners on the journey to our eternal home with God. She reminded us that we have been redeemed both in this life and the next: not only had we survived several assassination attempts, but we were also saved by Jesus Christ. We knew that the Mhango family had not been as fortunate. Mkwapatira Mhango, a Malawian journalist, his wife and five children were killed when their home was fire-bombed because he reported the truth about Kamuzu Banda. President Kenneth Kaunda was a Presbyterian, and he had welcomed us and facilitated our settlement in our country of asylum. Grandma spoke of how God looked mercifully on us, and our family was reunited after some members had gone to other countries in the quest for safe haven.
The journey through Advent to Christmas spiritually prepares us for Jesus to enter this world, that can at once be wonderful and fearful. Now the Light of the World shines forth, expelling the dark shadows and showing us the way to God. Christmas then takes on a new meaning as we sing praises to God whose Salvation comes today. The Prince of Peace comes with the promise that we will join Christ in God's Kingdom that has no end. The Joy that Jesus is born this day illumines our lives in such a way that we break out in song. We join the choirs in our churches, singing with gusto the affirmation of this truth as expressed in the Hallelujah chorus of Handel's Messiah.
God comforts us with the promise of sending a Savior, born anew each day of our lives in the person of Christ Jesus, but whose birth is celebrated especially on this day. Now may we, who no longer live in darkness, travel with swift and beautiful feet using our faith as our passports to go to the mountaintops. Let us bear witness to the good news that all are welcome to our spiritual home with Jesus Christ, who is born today. Go, tell it on the Mountain!
Gracious God, this Christmas your Salvation gives birth to our great joy. Thank you for our permanent home in your Kingdom, a place in which we will live in eternal peace with you. M'lina lya Yesu Cristo, Mkulupusyo jwetu, (in the Name of Jesus Christ, our Savior) amen.
---
[1] Dr. Banda had been an elder in the Church of Scotland. He was disciplined and removed from the rolls because of his unchristian behavior.
[2] Augustine Bwanausi had negotiated with the British for independence and served as a cabinet minister before the Cabinet crisis; he had denounced the president for his involvement in the murder of a political opponent.
---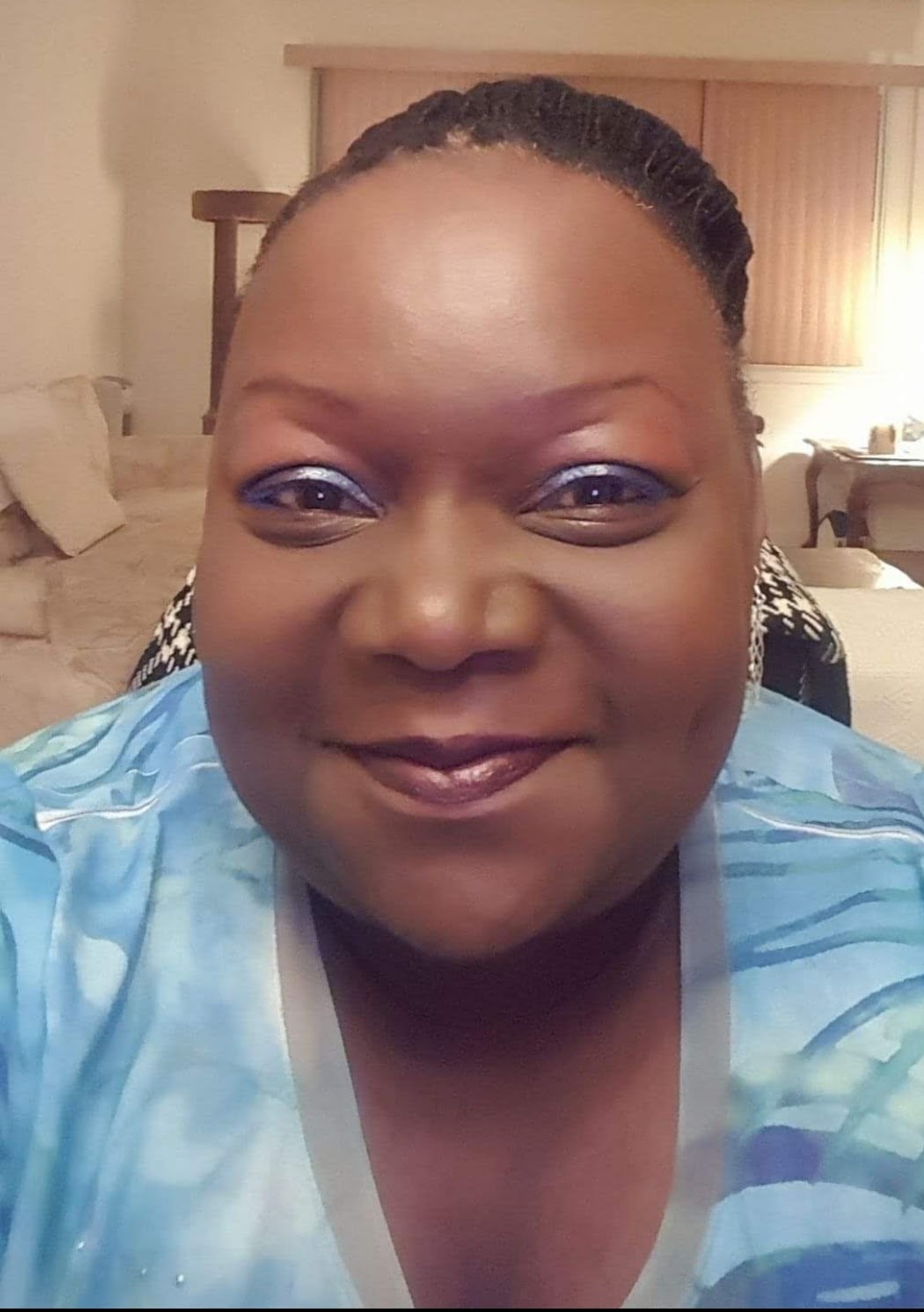 Rev. Dr. Cheni Khonje, who was born in Malawi and became a political refugee when she was less than a month old. Cheni is a nickname; her full name is Chenyangu which means "mother of the nation". She and her siblings grew up in Lusaka, Zambia and Hilversum, the Netherlands. Her mother's job with the United Nations moved the family to New York City. The Rev. Khonje received her BA from Chadron State College in Nebraska. She holds a Master's degree in Medical Microbiology from Long Island University. Her plan had been to earn her PhD in Immunology because of her interest in cancer and AIDS research, but answering the Lord's call, the Rev. Khonje graduated from Princeton Theological Seminary with a Master of Divinity degree in 2007, and from United Lutheran Seminary with a Doctor of Ministry degree in May 2018. She is an avid knitter and loves cooking and football: soccer and American.