Numbers 21:4-9 and John 3:14-21
Lent is a time for ugly truths. Here's one-we are sinners, and the world as it is–is not sustainable. I understand sin as being out of fellowship and communion with God and fellow humans. When we no longer acknowledge God as a source of love and life and decide who is worthy of life and love, oppression will abound, and humans will not flourish. All of us are guilty of this. We are born into a world that builds itself on this level of arrogance, and we are all guilty. The lack of human flourishing is a symptom of sin. Ableism, white-supremacy, transphobia, homophobia, and sexism are all symptoms, and we are all complicit. We live in a sin-sick world. But there is an answer.
In the Gospel lesson, we catch Jesus and Nicodemus in mid-conversation under the cover of night. The first thing we hear is Jesus alluding to the story in Numbers where God told Moses to lift a serpent on his staff, and those who look up will not die. Nicodemus knew that text well, considering he was a Pharisee, and the early readers of John knew that text well enough so that Jesus can give only a passing reference and they will understand the full point he was trying to make. I want to briefly look at the Numbers text.
At first glance, God seems unfair. They asked for food and water, and God's response is a poisonous snake that kills people. God seems irrational. Did their grumbling warrant such a rash response from God? I'm not sure but listen to the language of their grumbling. They had an issue with God and Moses. They say, "Why have you brought us up out of Egypt to die in the wilderness? For there is no food and no water, and we detest this miserable food." This makes God angry. For one, God heard their cry and delivered them out of Egypt and claimed them as a people. They cried out, God heard them, sent plagues, opened the Red Sea when they were blocked in while holding off the Egyptian army, and then drowning their enslavers when they went after them. The Exodus from Egypt is the basis of God's covenant with them, so God takes them saying "we were better off in Egypt" personally. As if to say we were fine on our own. Also, they cannot seem to get their story straight. They said, "for there is no food and no water, and we detest this miserable food." Which one is it? Do you not have food, or is it bad food?"
Well, that's not true because God sent manna in the morning and quail in the evening. God provided water from a rock, and when they asked God for meat, God gave them meat. This makes God angry. So, God sent a serpent that bit people and many people died. They repent, and God tells Moses to tell them to look to a staff with a serpent wrapped around it, and those who will look up at it will live. God reorientates their focus back to the one who called them, liberated them, and provided for them. God requires them to look outside of their present condition for their healing. This is the story Jesus draws on.
The human condition is clearly a mess. Long before the Covid-19 pandemic, there has always been the persistent pandemic of white-supremacy and ableism. Human beings think they have the power to decide which body types and minds are fully human. There have always been disparities in health care that impact Black people disproportionately. Folks with disabilities have still been deemed not worthy of care. This world is sick-unto death. Spiritually and physically. Looking within ourselves to fix the problem is not going to fix the problem. As people of faith who have a heart toward justice work and realizing the Beloved Community, we should be mindful that there is nothing we can do within ourselves to fix the world and make it whole. That doesn't mean we sit still and stop our work, but as Christians, we work knowing that we do not have the power within ourselves to abolish sinful systems. It does mean we need to be aware of our role as oppressors and people who participate in death-dealing systems. Simply put, we cannot save ourselves. There is a serpent among us, and we are dying.
Yet, God loves us. God sent God's only begotten Son. God became God's self to show us a way out. Jesus, like Moses who lifted up the serpent, must be lifted up and that all who believe in him will have eternal life. "For God so loved the world that God gave his only begotten Son that whosoever believes in him shall not perish but have everlasting life." "Everlasting life" is not only about one day in heaven but a new way of living "here and now." Our own old ways of being and living together as a human family are clearly not working. Our way of deciding who is worthy of love and life is not working and thinking that we have the power to make that decision is death-dealing. Believing in Jesus and looking to Jesus is more than just reciting a 30-second prayer of salvation where "you ask Jesus to come into your heart." Looking to Jesus has nothing to do with physical sight, but where the attention of our hearts, thoughts, and values resides. It is looking to Jesus as the one who is love incarnate and seeking to love as he loved.
Believing in God's Son, whom God sent to the world out of God's love for the world, is not getting John 3:16 on a license plate. It does not mean painting John 3:16 under your eyes. Believing in God's Son is believing that his way, his teaching, and seeking to live the counter-worldly life of love he lived. That is the path to eternal life. The way we as humans are living is killing us and killing our planet. Yet, God so loved the world, Jesus says. Not just humans nor just your type of humans, the plan of salvation includes the entirety of creation. Yet, we kill the planet and each other when we cut down trees and allow corporations to emit toxins in the environment in Black neighborhoods just so that they can cut costs. How we are currently living will surely lead us to perish.
Jesus coming into the world exposes us and the ways we participate in death-dealing behavior. Some choose to cling to their own lives, their sense of importance at the expense of those who are marginalized, even after God has come among them. But there are those who look to Jesus for salvation, for a new way of being, living in community, and loving, and that is the way to eternal life. In the words of the gospel-hymn by Roberta Martin:
"Only a Look at Jesus
Also, bow down with care.
He has promised to defend me.
He will all your burdens share.
Only a Look, Only a Look
Turn ye away from sin.
One look, one look will bring salvation,
Eternal, eternal life to win."
---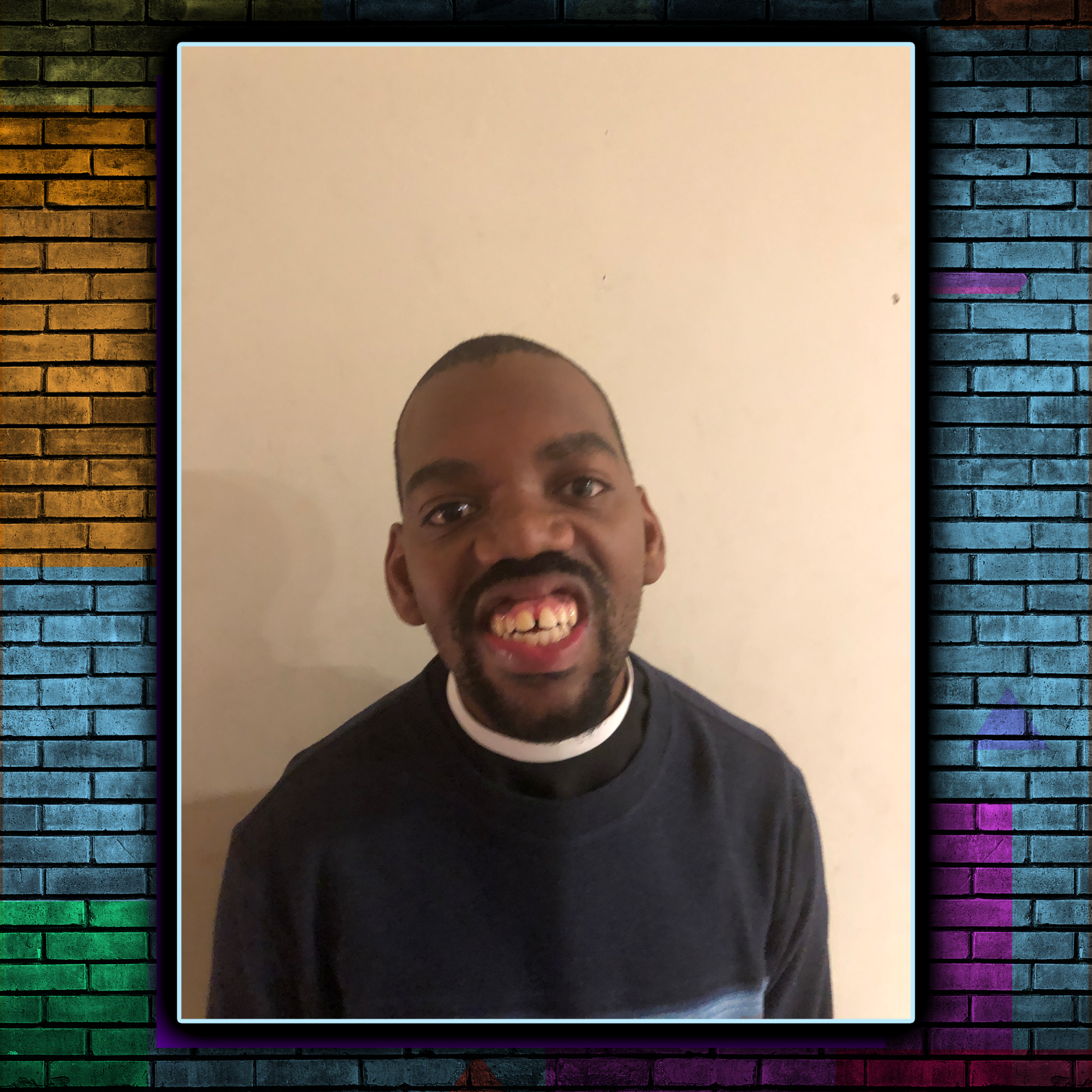 The Rev. Kyle Austin Stevenson is a 2015 Cum Laude graduate of Morehouse College with a BA in History. While at Morehouse, Kyle served as a Chapel Assistant and served as Historian of the Martin Luther King, Jr. International Chapel Assistants Program. He was inducted into the 2013 Academy of Young Preachers in January 2013. In 2013, was licensed to the gospel ministry at his home church, Alfred Street Baptist Church, Alexandria, VA, where the Rev. Dr. Howard-John Wesley is the pastor. In 2019, he was ordained at the Historic Ebenezer Baptist Church in Atlanta, GA where the Rev. Dr. Raphael G. Warnock is pastor. He earned his Master of Divinity from the Emory University, Candler School of Theology, May 2018. Kyle earned his Master of Theology from the Columbia Theological Seminary, May 2019, and received the Frederick Buchner Excellence in Writing Award. He has an interest in liturgical theology and its role in forming disciples of Jesus Christ who see justice making essential to discipleship.