"For where your treasure is, there your heart will be also." Matthew 6:21

Every day the world bombards us with an endless conveyor belt of new possessions and experiences to enjoy. At times it seems this culture of treasuring is not merely a lifestyle choice but is rather necessary to participate in society. Capitalistic pressures encourage productivity, valuing people for what they are able to produce and severely hindering our ability to experience true rest. Stress, negative self-image, and anxiety are compounded by the constant turning of the gears.

Lent becomes increasingly valuable as these cultural impositions persist. Lent is an ancient practice that defies the current logic of our society. Where the elevation of the self and inflation of the ego reigns, Lent invites us to the secret place to commune with God in a most intimate way. We see the tearing of clothes, the grand gestures outside our windows, people parading themselves to be seen. Lent asks us to deny and examine the self, to refrain from something, to learn the discipline it takes to move against the current.

It may be a small gesture. It may be a favorite drink or monthly expense. It may be more time spent with family or unplugged from the wear of social media. Whatever our choice may be, I encourage us this lenten season to make a humble offering. Matthew 6:21 encourages us that the posture of the heart matters more than how much we are able to give. Our sacrifice can undermine itself when it models the world that says bigger is better.

As we make a choice to abstain, from something big or small, my hope for you is that you would increase in love, in contentment, in joy. While we may be watching less TV or enduring a serious craving for certain food, my hope is that we recognize the areas of abundance that are irrevocable. God's love for you abounds. God is stretching out Their hand to you that you might see a different way than our society prescribes. There is never any need to withhold self-love, the meeting of our own needs, whether physical or emotional. The idea is not to do harm for the sake of our faith. God is pleased when we reflect Their example of compassion, intention, and grace. For some, myself included, it is much easier to extend these things to others than to ourselves. Maybe then the invitation at this time is to give up on our negative self-talk or performance avoidance. It can be a time to try and fail miserably, knowing that we are just human beings and fulfillment is not tied exclusively to completion or mastery.

As we press into the intimacy of knowing God with fewer and fewer distractions, our hope for the world must abound – that the chaotic world outside might set down what is burdening them and accept an easier yoke. We cannot persist in this way and the Creator is grieved to watch what is most precious to them toil the arid ground, knowing that so little fruit is produced in this manner. We cannot look down at the world for choosing differently, but we can respond to the wind of God urging us to uplift our siblings. The oppressive, capitalistic venture pales in comparison to biblical rest, contentment, and love that provides for our neighbor.

However you choose to engage this lenten season, I pray that God would illuminate anything that deserves attention or compassion within you. As we refrain from certain things, may we also embrace the life abundant afforded to us in Christ, an abundance that does not fluctuate based on how much we possess. Our walk up to calvary can be a transformational experience – my sincere hope is that The Presence would abound at every turn, emitting warmth and leading us all into deeper understanding.
---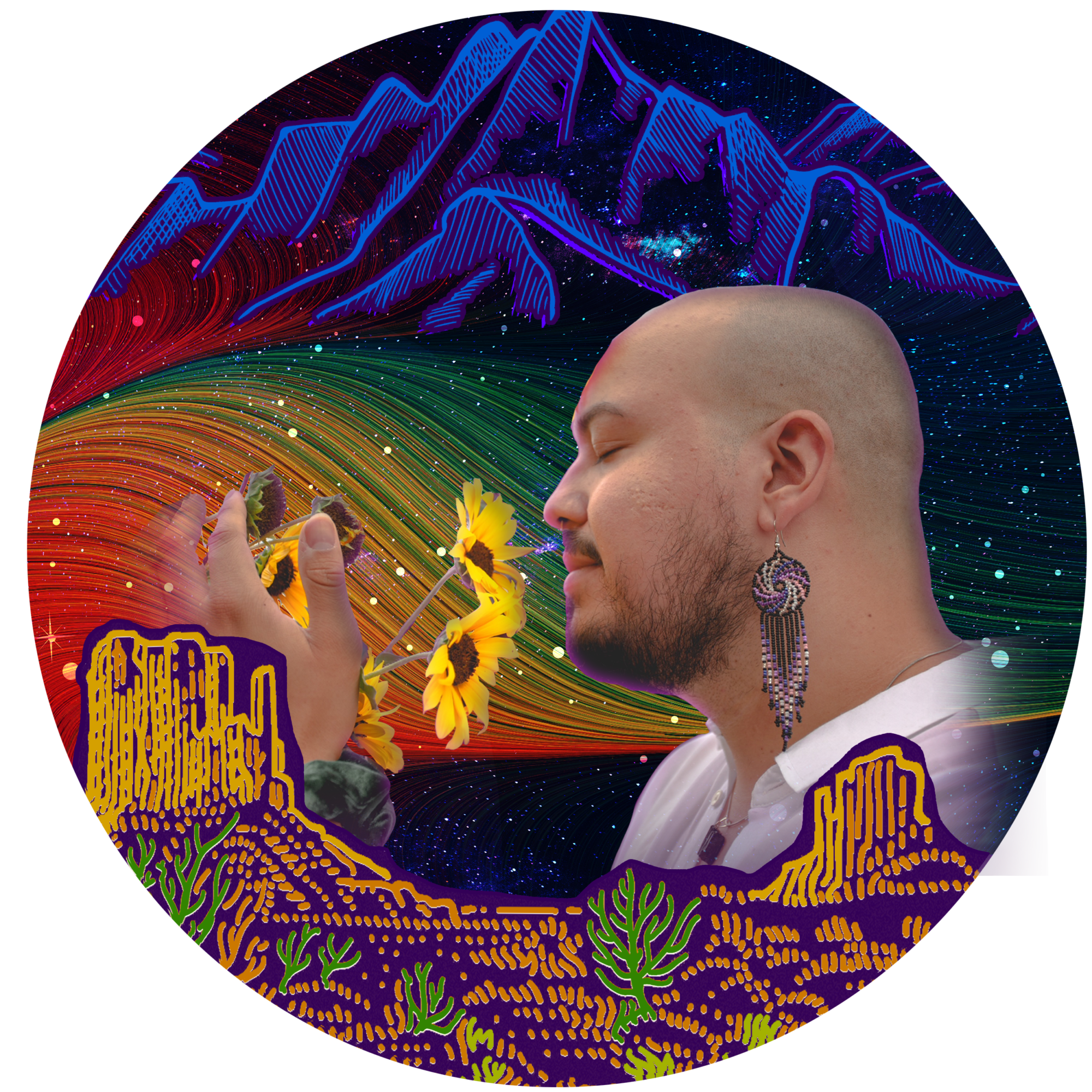 IIWAA (Piipaash/Quechan) is a performer, songwriter, and recording artist representing District 7 of the Gila River Indian Community. They are the recipient of the 2022 Viola Award for Excellence in Music for their debut EP, Dysphoria. IIWAA has been featured on the Native America Calling radio show, the CBC, and recognized by the Grammys Recording Academy.