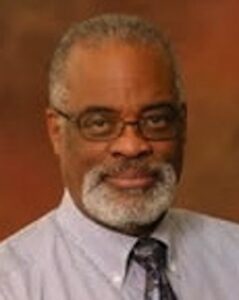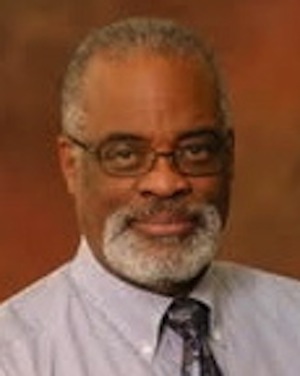 "But let justice roll down like waters And righteousness like an ever-flowing stream."– Amos 5:24
The true test of Christian faith is how it is lived out in the context of social realities. Each weekend, millions of believers gather in places of worship throughout North America for inspiration, fellowship and instruction in the Faith. The messages presented during these worship experiences will be shared with congregations who reflect an assortment of predominant racial, ethnic, political and economic identities.
In such contexts, it is possible, if not probable, to disconnect from social realities. We live in a world where often, the highest test of faithfulness is one's adherence to creeds, doctrinal statements and confessions of faith. The Prophet Amos from the eighth-century BCE describes such a disconnect when he speaks Yahweh's words to Israel:
"I hate, I reject your festivals, Nor do I delight in your solemn assemblies.
"Even though you offer up to Me burnt offerings and your grain offerings,
I will not accept them; And I will not even look at the peace offerings of your fatlings.
Take away from Me the noise of your songs; I will not even listen to the sound of your harps.
-Amos 5:21-24
Yahweh acknowledges Israel's adherence to festivals, solemn assemblies, burnt offerings, grain offerings, peace offerings, sacred songs, and the sound of harps. And yet while Yahweh acknowledges these acts of worship, He does not accept them. The Israelites' Temple worship was in high gear with all the bells and whistles, but Yahweh had turned a deaf ear to the goings on. These verses from Amos affirm something believers have always attempted to ignore: that faith is more than mere belief. Faith is one's lived experience outside the confines of houses of worship.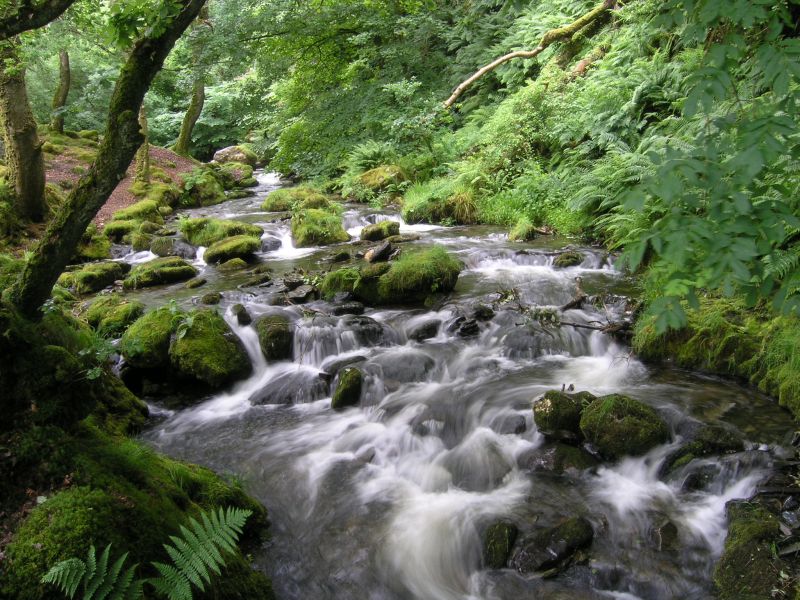 What turned Yahweh off? Amos 5:24 points us toward a serious disconnect:
"But let justice roll down like waters
And righteousness like an ever-flowing stream."
After praising a God of Love, where are the acts of justice that should roll down like waters? Where are the acts of righteousness that should flow like a mighty stream? Why have the free-running waters of justice and righteousness been allowed to flow freely to some and been cut off to others?
Another eighth-century prophet, Isaiah, writes in his parable of the vineyard:
"For the vineyard of the Lord of hosts is the house of Israel
And the people of Judah, His delightful plant.
Thus He looked for justice, but behold, bloodshed;
For righteousness, but behold, a cry of distress." -Isaiah 5:7
Isaiah's Lord of Hosts provided a vineyard for all to enjoy. He delighted in all who shared the vineyard. His expectations were justice for all, a society that sought to do the right thing for everyone. Those expectations were met with bloodshed and cries of distress from those who were not deemed equal and were thus violently forced to the outer circles of society.
The Race Connection
Amos and Isaiah wrote 2800 years ago. The injustice of their time was rooted in class, economic, and political oppression. On August 28, 1963, Rev. Dr. Martin Luther King used Amos 5:24 in his "I Have a Dream" speech. MLK invoked Amos to link the Negro's struggle against racial injustice in the form of voter suppression to the biblical principles of justice and righteousness. In King's mind, there was no disconnect between faith and racial justice. Furthering his view, on April 16,1963, King responded from a Birmingham jail cell to criticism from White clergymen regarding non-violent demonstrations in the city:
I have heard numerous southern religious leaders admonish their worshipers to comply with a desegregation decision because it is the law, but I have longed to hear white ministers declare: "Follow this decree because integration is morally right and because the Negro is your brother." In the midst of blatant injustices inflicted upon the Negro, I have watched white churchmen stand on the sideline and mouth pious irrelevancies and sanctimonious trivialities. In the midst of a mighty struggle to rid our nation of racial and economic injustice, I have heard many ministers say: "Those are social issues, with which the gospel has no real concern." And I have watched many churches commit themselves to a completely other worldly religion which makes a strange, un-Biblical distinction between body and soul, between the sacred and the secular.
MLK saw a clear connection between body and soul, between sacred and secular. King joined the eighth-century prophets and our Lord Jesus Christ in affirming that injustice in any form is a major focus of the gospel message. Faith is lived out in the real world of injustice and unrighteousness. King's response to his white clergy colleagues was both a rebuke and renunciation of their "other worldly religion." Their world condoned evil and condemned good. They were blind to the "bloodshed" and "unrighteousness," to the "cry" of the people. Their voices were silent in speaking truth to the evil around them.
Trayvon Martin
With the exception of a few white evangelicals, the sanctuary of our day has been curiously silent, as evidenced by the tragedy of Trayvon Martin's death. If there was a cry for Trayvon "in" the sanctuary, there was no voice "from" the sanctuary. How should the faithful respond? What would Jesus do? African Americans identify with the words of President Barak Obama, who said Trayvon could have been himself. Trayvon was Obama in his youth. If Obama had a son, Trayvon would be that son. Due in part to a very unfocused prosecution, Trayvon was framed as the bad black kid who attacked the Hispanic/white guy who feared for his life. One had a gun, the other Skittles and a juice drink. One broke the law and ignored directives to discontinue his activity, the other was on his way home. One went home with his gun, the other was left in a morgue. Like the white southern clergypersons of 1963, there was no outcry from the sanctuary for Trayvon. There was a cry from select whites, African Americans, and the White House. Those voices were condemned for speaking out in too much of the media: "This was a clear case of self defense, not racial profiling. Race had nothing to do with it." George Zimmerman was the victim.
___________________________________________
With the exception of a few white evangelicals, the sanctuary of our day has been curiously silent, as evidenced by the tragedy of Trayvon Martin's death. If there was a cry for Trayvon "in" the sanctuary, there was no voice "from" the sanctuary.
___________________________________________
What about NYC's "Stop and Frisk" law? Statistics from NYPD records show the following:
In 2012, New Yorkers were stopped by the police 532,911 times.
473,644 were totally innocent (89 percent).
284,229 were black (55 percent).
165,140 were Latino (32 percent).
50,366 were white (10 percent).
Where is the cry for this and other evidences of unrighteous injustice? The eighth-century prophets call to us across the centuries:
"Hate evil, love good,
And establish justice in the gate!
Perhaps the Lord God of hosts
May be gracious to the remnant of Joseph." -Amos 5:15
Salt and Light
How is the Church to respond to racial injustice, both within and without? We should probably start at home to make sure justice is alive and well in our own sanctuaries. I have struggled with this for a long time. My 1996 dissertation was entitled, "Reframing Biblical Metaphors to Celebrate Unity, Diversity and Equality Within the Body of Christ." That was followed by my 1998 Th.M. thesis entitled, Racism and Agape: A Scriptural Response to the Sin of Racism." Justice begins at home. How can racial injustice and agape love coexist? How does the Church respond to racial injustice today, in the generation of Facebook and Twitter? We discussed this very question at our church's Bible study on August 31, 2013. We left promising to continue working toward some concrete ways of being "salt" and "light" in this world. We are reminded by our Lord:
"You are the salt of the earth; but if the salt has become tasteless, how can it be made salty again? It is no longer good for anything, except to be thrown out and trampled under foot… You are the light of the world. A city set on a hill cannot be hidden; nor does anyone light a lamp and put it under a basket, but on the lampstand, and it gives light to all who are in the house. Let your light shine before people in such a way that they may see your good works, and glorify your Father who is in heaven."
-Matthew 5:13-16
AUTHOR BIO: The Reverend Kenneth E. Harris is the Senior Pastor of the Detroit Bible Tabernacle (Evangelical Covenant Church) and Vice President of Academic Affairs and Academic Dean of the Ecumenical Theological Seminary in Detroit. He also serves as Professor of Bible Studies.
Read more articles in this series.