Live in Baltimore, Detroit, or Los Angeles and want to put your commitment to social justice into action in your local community? Check out the following position opening with the Self-Development of People program of the Presbyterian Church (U.S.A.).
Young Adult Community Liaison
LOCATIONS: Baltimore, Detroit, and Los Angeles
REPORTS TO: Associate for Community Relations.The Young Adult Community Liaison will meet biweekly via conference call with the direct supervisor and submit monthly progress reports.
TIME FRAME & SALARY:
Position begins January 2014 and ends December 2014
Hours: 19 Hrs per Week / 76 Hrs per Month
Salary: $13/Hr
REQUIRED EDUCATION & EXPERIENCE:
Knowledge and experience working with low income communities and interest in economic and social justice issues
Knowledge of issues facing economically poor and oppressed people
Experience in or understanding of the Presbyterian Church (USA) ethos and structure is desirable
DESIRED SKILLS & QUALITIES:
Ability to work independently, set priorities, handle detail and use initiative Strong interpersonal, team building, and organizational skills
Ability to effectively interact with potential applicants, committee members and people of all racial, ethnic and economic backgrounds
Strong verbal communication skills/public speaking proficiency Ability to work independently and manage time effectively Ability to organize and coordinate multiple projects
Ability to collaborate with supervisor and all staff
Willingness to travel to neighborhoods in all parts of the city and flexible hours with availability to work evenings and weekends for events
Strong computer skills. Experience with the following types of software and/or Windows based applications is preferred: Microsoft Office Word, PowerPoint and Excel, Internet, e-mail and social media and databases is preferred
ESSENTIAL DUTIES & RESPONSIBILITIES:
Work with community groups in the defined area to encourage the development of partnerships
Assist SDOP in engaging in dialogue with potential partners who have expressed interest in submitting an application to Self-Development of People
Provide technical assistance to groups seeking guidance to complete applications through coaching sessions (one group coaching session weekly), face to face meetings to address questions, and supportive visits
Assist SDOP in promoting and conducting Self-Development of People community workshops in region (at least 2 workshops per month)
Along with the National SDOP Committee and SDOP staff establish and maintain contact with Mid Council Self-Development of People Committees and congregations in the areas of training and interpretation including attending at least one Mid Council SDOP Committee and Presbytery/Synod meeting
Participate in at least one SDOP National Committee meeting
Other duties as may be assigned by supervisor
APPLICATION PROCEDURE & DEADLINE:
Please email resume and letter of interest to

[email protected]

with "SDOP Position Application" in the subject line
Review of applications will begin immediately
The successful applicant will be required to attend orientation and two task force meetings in their region
Applicants must already reside in Baltimore, Detroit or Los Angeles as no relocation expenses will be paid for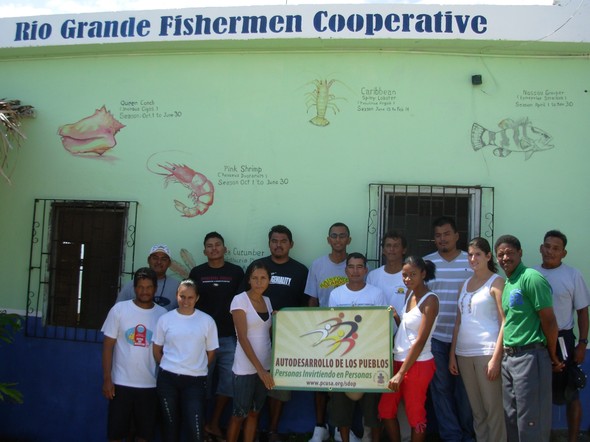 ABOUT SELF-DEVELOPMENT OF PEOPLE:
The Presbyterian Committee on the Self-Development of People is a ministry of the Presbyterian Church (USA) that demonstrates God's justice and wholeness especially among the economically disadvantaged and oppressed by partnering with them for projects that seek to improve their lives and communities. The National Committee carries out its work by making grants to, and entering into partnerships with, community groups which meet SDOP's criteria for funding. Over the past 40 years due to the compassion and generosity of Presbyterians SDOP has awarded more than $95 million to communities of economically poor, oppressed, and disadvantaged people in 68 countries — affirming God's concern for people. SDOP's primary funding source is the One Great Hour of Sharing offering, which is collected by the Presbyterian Church (U.S.A.) during the Lenten and Easter seasons. SDOP is a ministry of the Louisville-based church's Presbyterian Mission Agency.