A poem by Martín Espada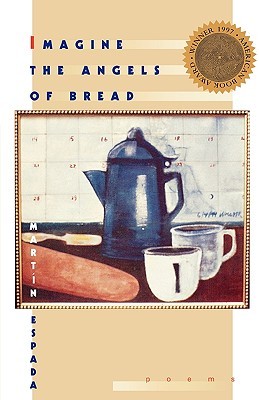 This is the year that squatters evict landlords,
gazing like admirals from the rail
of the roofdeck
or levitating hands in praise
of steam in the shower;
this is the year
that shawled refugees deport judges
who stare at the floor
and their swollen feet
as files are stamped
with their destination;
this is the year that police revolvers,
stove-hot, blister the fingers
of raging cops,
and nightsticks splinter
in their palms;
this is the year that darkskinned men
lynched a century ago
return to sip coffee quietly
with the apologizing descendants
of their executioners.
This is the year that those
who swim the border's undertow
and shiver in boxcars
are greeted with trumpets and drums
at the first railroad crossing
on the other side?
this is the year that the hands
pulling tomatoes from the vine
uproot the deed to the earth that sprouts the vine,
the hands canning tomatoes
are named in the will
that owns the bedlam of the cannery?
this is the year that the eyes
stinging from the poison that purifies toilets
awaken at last to the sight
of a rooster-loud hillside,
pilgrimage of immigrant birth?
this is the year that cockroaches
become extinct, that no doctor
finds a roach embedded
in the ear of an infant?
this is the year that the food stamps
of adolescent mothers
are auctioned like gold doubloons,
and no coin is given to buy machetes
for the next bouquet of severed heads
in coffee plantation country.
If the abolition of slave-manacles
began as a vision of hands without manacles,
then this is the year?
if the shutdown of extermination camps
began as imagination of a land
without barbed wire or the crematorium,
then this is the year?
if every rebellion begins with the idea
that conquerors on horseback
are not many-legged gods, that they too drown
if plunged in the river,
then this is the year.
So may every humiliated mouth,
teeth like desecrated headstones,
fill with the angels of bread.
*****************************************************************************************************************************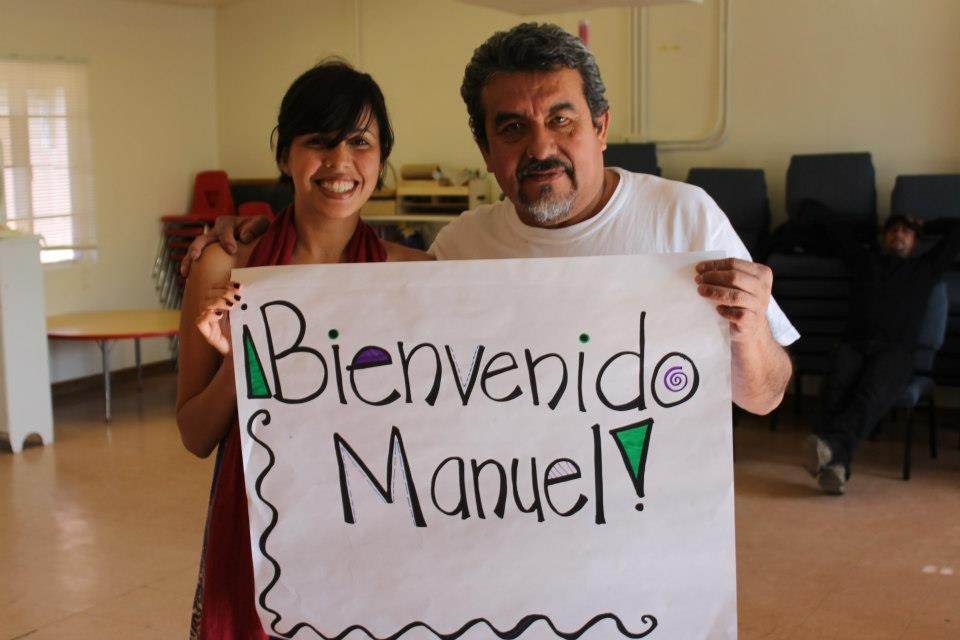 The following is a transcription of a speech by Stephanie Quintana Martinez in honor of the YAV Borderlands 10th Anniversary.
"This is the year," the poem says.
My name is Stephanie Quintana Martínez, and I currently finishing my YAV year at the Southside Worker Center in Tucson, Arizona. I am originally from Puerto Rico, and serving as a YAV in Tucson has been a life-changing journey.
It is difficult to reflect on experiences that are still so fresh. However, at this point in my reflection, I can share three lessons that I have learned so far. I share them in the hope that you can accompany me as I continue learning, redefining, constructing, reconstructing, imagining, and experiencing through my journey.
Lesson #1: This might come as a shocker: being a YAV is not really about helping anyone. No. It´s about supporting people, listening to the stories of the workers and their families, sharing jokes, having good conversation, and realizing that their struggle is my struggle – su lucha es mi lucha. This year has had nothing to do with helping and everything to do with living in solidarity. I have come to embrace Lila Watson´s quote: "If you come here to help me, you are wasting your time but if you come because your liberation is bound up with mine, let's work together".
Lesson #2: Winter is real. And when I say real, I mean REAL!! Those who had the privilege of seeing me experience my first winter in the United States know that I am not being just dramatic because I am used to Puerto Rico weather patterns. Yes, it does in fact get cold in Tucson. The experience of being cold, sad, and away from home taught me that most of the time, God's grace can be found in life's smallest details. We just need to open our eyes to see a hot cup of chocolate, a friend that will bike with you to work at 5:00 AM and cry with you because it´s too cold to exist, a hug from a member of your community. God´s grace is truly everywhere!
Lesson #3: I have learned that the word compañero loses its powerful meaning when translated into English. The Spanish word compañero means some combination of "community member, coworker, friend, partner, and comrade;" and yet, this combination still doesn't do full justice to the power of a compañero. It is with compañeros that I have learned that community building is difficult but that we have each other with whom to figure it out. It is with compañeros that I have learned that the struggle for liberation is both painful and beautiful. It is with compañeros that I have learned to cry and be enraged in the midst of oppression, and yet also to be joyful because I know that I am not alone.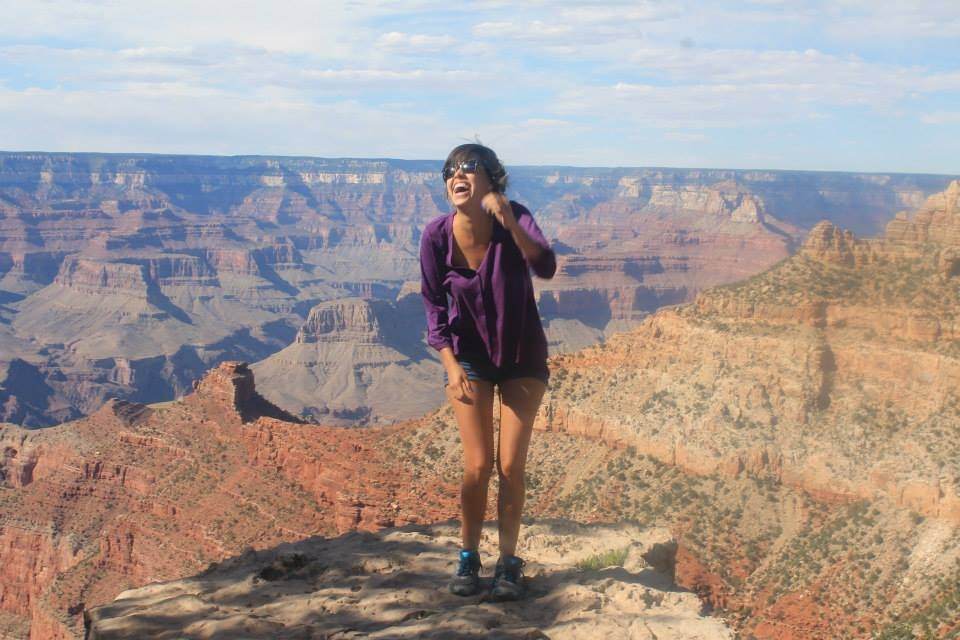 I still have a few lessons to learn in the coming months, like how to survive the Tucson summer and how to say good-bye. For now, I rejoice because I have learned that community and unity are empowering and that love and solidarity are subversive.
Edit: With permission of Martín Espada, this post now includes the entirety of his poem, "Imagine the Angels of Bread". For more from Espada, check out his website, http://www.martinespada.net/.
---
AUTHOR BIO: Stephanie Quintana-Martinez was born and raised in Puerto Rico and holds a B.A. in Political Science from the University of Puerto Rico. After graduating in 2012, Stephanie moved to Arizona as part of the Young Adult Volunteer program of the Presbyterian Church (U.S.A.). She served as a volunteer and community organizer for the Southside Worker Center and the Tucson Protection Network Coalition. Her experience includes working with domestic violence and sexual aggression survivors and advocating for women's rights at the United Nation's Commission on the Status of Women. Stephanie enjoys chocolate, books and poetry. She now works with the Florence Immigrant and Refugee Rights Project.
Read more articles in this series.