March 3-17, 2013: From Ft Myers to Lakeland, FL… 200 Miles
Action Alert from the Rev. Noelle Damico, Associate for Fair Food, Presbyterian Hunger Program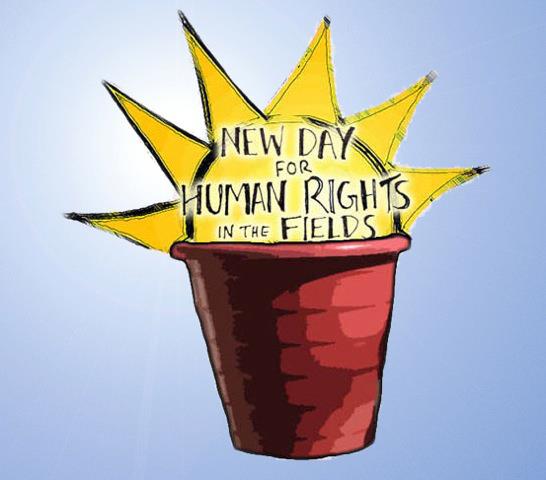 Dear Friends,
This Lent, you are invited to join the Coalition of Immokalee Workers in an historic, 200 mile March for Rights, Respect and Fair Food from Ft. Myers to Publix Supermarket headquarters in Lakeland, FL, March 3rd-17th. The march is free; food and accommodations are provided and there are caravans for group travel from many cities up and down the east coast. You are welcome to march for an hour, a day or the whole way! Learn more.
Presbyterian congregations and ministries all along the route are providing housing, food, and prayer support and I (Noelle) will be on the march, facilitating daily biblical conversations on the church's witness. Drop me an email to meet up with me on the march!
The March will chronicle the enormous advances in farmworkers' rights, corporate responsibility and grower accountability that have been made since 2000, the year of the CIW's dramatic 200+ mile march that galvanized public support for ending exploitation in FL's tomato fields. And we will call on Publix to "honor the breakthrough social responsibility partnership for farm labor reform known as the Fair Food Program" that has made these advances possible. Learn more about the march and register for the time you'll be able to join us.
If you cannot join us in person, you can
The season of Lent is a time when Christians around the world consider how far our world has fallen from God's good intention. But that reflection need not and should not immobilize us. For God continues to create, redeem and re-create; inviting us to be God's partners by "working with integrity and responsibility toward all our neighbors and all of creation" (God's Work in Our Hands, 207th GA, 1995).
The good news is that God still goes the road with us, empowering us to create those forms of business and human relations that uphold the dignity and rights of all. The reason that the Fair Food Program has been so successful in addressing endemic abuses of poverty wages, wage theft, sexual harassment, and, in extreme cases, forced labor in the fields, is because it is premised on respect for the interests of all members of the Florida tomato industry: farmworkers, growers, and corporate food buyers. While the Fair Food Program certainly does not eliminate sin, it does transform the relationships among the members of the industry. For through the Fair Food Program and with the help of the Fair Food Standards Council that monitors the program, eleven corporations, the vast majority of FL tomato growers and farmworkers have committed themselves to elevating farmworkers' wages, instituting new processes to ensure rights in the fields, and addressing and correcting any problems that arise. All of these changes are guaranteed by consumers rewarding corporations that uphold these commitments and engaging corporations, like Publix Supermarket, that have refused. This is what "working with integrity and responsibility toward all our neighbors" looks like. This is God's work in our hands.
This Lent, walk a mile with the Coalition of Immokalee Workers and urge Publix Supermarket to show integrity and responsibility toward its neighbors by joining the Fair Food Program.
Peace,
The Rev. Noelle Damico
Associate for Fair Food, Presbyterian Hunger Program