A Look Back at the Past Year, and a Look at What's Next
By Patrick David Heery, Managing Editor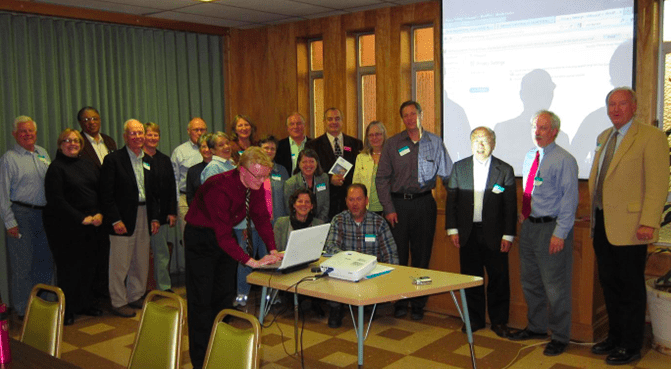 One year ago today, we launched Unbound: An Interactive Journal of Christian Social Justice. One year. I'm not sure where the time went. In fact, it's been even longer (about a year and a half) since I graduated from seminary and started work at Unbound. Though, at the time, there was no Unbound. There was only a dream of creating an online witness to a side of Christianity that is often either unnoticed or surrendered to a more insular faith—a Christianity thoroughly committed to justice and love for all those made other—a church in service of an incarcerated, state-executed, wilderness-preaching, table-overturning savior who broke bread with the unwanted and told us precisely where we would meet him again: in the homeless woman on the street, in the young man locked away in prison, in the sick and dying, in all those set on the margins (Mt. 25).
___________________________________________
This was to be a publication that invited people to be, not just readers, but co-creators.
___________________________________________
Thanks to the hard work of my colleague and General Editor, Rev. Dr. Chris Iosso, we knew we wanted to continue the legacy of the print magazine Church & Society, which for 98 years had lifted up social witness in the Presbyterian Church (U.S.A.) until disbanded in a 2006 budget cut. We also knew that we wanted more than an online version of Church & Society. This wasn't just going to be something to read; it would be interactive and focused on user-generated content. It would engage multimedia and the many different forms of communication (video, art, spoken word, song…). It would be ecumenical and would specially invite participation from young adults.
In other words, this was to be a publication that invited people to be, not just readers, but co-creators.
The Story of the Launch
That dream began to take shape on October 20, 2011, when Chris and I officially took the journal online in Denver, Colorado, with members of the Advisory Committee on Social Witness Policy (read more about the launch here). That evening, we listened to local Presbyterians as they described the impact of the 2008 (and continuing) economic crisis on their churches, ministries, and families. They may not know it, but those folks really impacted how we envisioned Unbound. What this world needs, we realized, is more listening—particularly to those whose voices have been drowned out by a monologue of power. And so Unbound became a place for us to listen to one another, a space for us tell our stories and voice our thoughts, to converse with one another, to connect and begin to form that Gospel community so integral to the work of justice. Unlike blogs that feature a single individual's voice, Unbound set out to be a conversation.
Where We've Been
Jump forward a year, and it's October 20, 2012. A lot has happened since that launch. I was ordained, which framed Unbound as a ministry (read more about that here). We have published five journal issues:
We have published 245 articles, poems, videos, action alerts, events, sermons, worship resources, and other content, with almost 150 people writing on the site. We have published several series, most recently a special Fall series for the November 2012 election, "Seven Sins Against Democracy—And What's Faith Got To Do With It", and a series for National Coming Out Week and LGBT History Month, "Our Stories: Coming Out… & Inviting In" (featuring the stories of LGBTQ candidates for ordained ministry).
___________________________________________
That inter­view rep­re­sents what I love most about this min­istry: the oppor­tu­nity to help peo­ple tell their stories—and the respon­si­bil­ity that is placed upon me as the bearer of sto­ries
that are not my own.
___________________________________________
Almost 27,000 people have visited Unbound (not bad for a new, minimally funded and staffed publication). Our most popular post, with several thousand views, was an interview with an Israeli young woman who explains why divestment (in corporations supporting the occupation of Palestine) is part of her Jewish identity. That interview represents what I love most about this ministry: the opportunity to help people tell their stories—and the responsibility that is placed upon me as the bearer of stories that are not my own.
In this year's time, we have heard from young adults excited to become part of a writing community and to share their voices. We've heard from Christians thankful for a space to offer critique and speak prophetically. We have even heard from a few individuals who had fallen away from the church but who are now exploring Christianity again because of the witness of Unbound.
During the divestment debate at General Assembly, Unbound was live tweeting coverage and conversing with people all over the world, including Palestinians. We have teamed up with organizing efforts across the country, including a campaign in Cincinnati, Ohio, to save non-profit safe and affordable housing for women. We have connected people with action opportunities, getting for instance several volunteers for eco-villages in Haiti.
Some Honest Reflections on the Challenges of this Ministry
Now, so you don't think this is all spin or PR, I am going to admit that there have also been disappointments and frustrations. I have personally wrestled with my call to ministry, challenged by working mostly in an office behind a computer, sending emails all day, wondering if any of this is really making a difference. I often miss direct ministry and community organizing. We launched Unbound with some ambitious goals but we haven't had the staffing or volunteer support to turn some of those dreams into reality. People are busy, inundated with undifferentiated online information, with articles and blogs, with requests for their time. And so, we haven't seen the interactivity take off in the way we had hoped. There have been some notable exceptions, such as an article inviting people to share their dreams for the church.
We also envisioned a journal with one leg online and the other, on the ground, resourcing local organizing efforts and building community. That has happened in some small ways, but whether because people are busy or because the online format is limiting or because I simply do not have the necessary time to organize such efforts, we remain a far cry from what we had hoped. That "time" piece is critical. The daily tasks of web design, editing, content solicitation, social media, and email leave little time for big picture strategy and projects. It often feels like a daily struggle just to get people to pay attention to Unbound and to give some time to what are often deeply articulate and profound voices—voices I sometimes feel I am letting down.
___________________________________________
These frustrations can be reminders of our limitations and permission to live as we are. They can also be opportunities for reassessment and transformation… So let me ask you,
What do you want Unbound to be?
___________________________________________
In other words, this can often be a very lonely ministry.
I suspect many people can relate to these challenges. Pastors often are so busy with the daily tasks of serving a congregation that they cannot devote significant time to the spiritual, pastoral, and justice ministry they felt called to in the first place. In quiet moments, we complain to God that we thought we were called to "walk with the broken" not to do fundraising, send email, and administer committee squabbles (see a great episode of the British comedy Rev. on this subject). At the end of the day, many ministries are lonely ministries.
New Questions
These frustrations can be reminders of our limitations and permission to live as we are. They can also be opportunities for reassessment and transformation. And that's what I hope for Unbound. A one-year anniversary seems like the perfect time for exploring the next stage of evolution for our justice journal. How can we make of Unbound a genuine community of writers, artists, activists, and ministers—a community that sees Unbound as belonging to them—a set of connections that help justice-committed people of faith get organized, be more effective, and feel less alone?
Or maybe, that's not the right question. Maybe I should simply be asking, "What do you want Unbound to be?" And, "What role do you want in this ministry? How could Unbound better belong to you and your community?"
And with that, I must sign off, as I have a black-and-brown beagle/springer spaniel mix trying to climb into my lap, upset that I've spent all of our Saturday morning writing this article rather than playing with him.
P.S. In mid-November, look for our journal issue on eco-spirituality and identity, which together sustain a movement for environmental justice. And in December, watch for our Human Rights Day series on the intersection of human rights and LGBTQQI rights.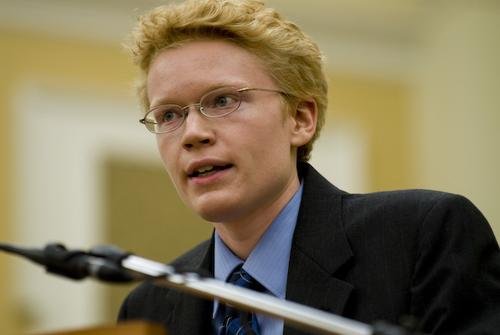 The Rev. Patrick David Heery is the Man­ag­ing Edi­tor of Unbound and an ordained Teach­ing Elder (for­merly Min­is­ter of Word and Sacra­ment) in the Pres­by­ter­ian Church (U.S.A.). He is a staff­per­son for the Advi­sory Com­mit­tee on Social Wit­ness Pol­icy. He earned his Mas­ter of Divin­ity from Prince­ton The­o­log­i­cal Sem­i­nary (2011) and a Bach­e­lor of Arts in both Eng­lish and Clas­sics from Ohio University (2008).