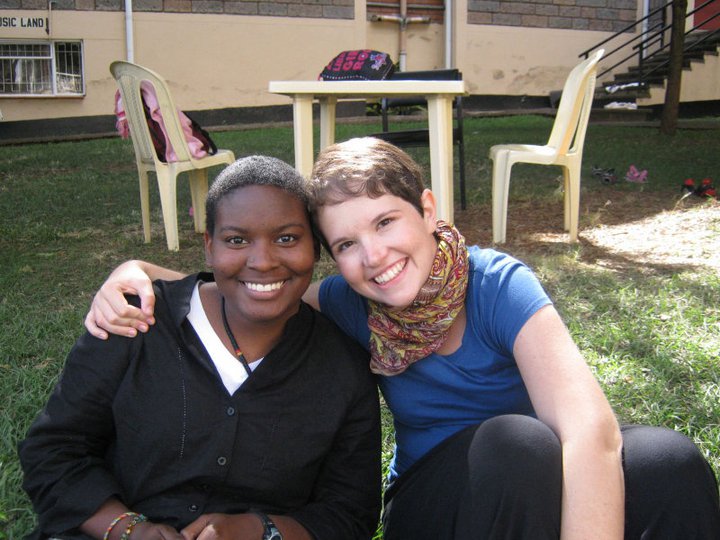 Coming into my Young Adult Volunteer (YAV) year, I was no stranger to being the chocolate chip in the vanilla ice cream. All throughout my grade school years and college, I was the splash of color in a sea of white faces. So when I arrived at Stony Point, New York, in late August of 2009, it was no shock or discomfort to me to once again be the one African American in a group of 67 young adults. This was something that I had been used to all of my life. I adapt, I adjust, and I acclimate myself to the culture of the room or the group easily because that is what I have always known.
When I was chosen to be a YAV in Kenya, I was beyond ecstatic for many reasons. I was going to live on the continent of Africa! It was going to be an exciting year of service – changing lives and being changed through this unique experience of cultural emersion. I was excited about the communities I was going to be a part of, both with my fellow YAVs and with the people of Kenya. They would love me, I would love them – we would all love each other! I was also excited at the idea of being in a place where the majority of people looked like me and I would not stand out. This last one in particular excited me and made me feel a sense of pride. It was going to be amazing to see dark-skinned people everywhere: on the TV, in politics, as business owners, as leaders locally and nationwide.
When arriving in the country I felt a sense of pride seeing "my people" everywhere! Walking around, I did not stand out except for the group of mzungo I traveled with. Mzungo is a work in Kiswahili that literally translates "traveler" but that most everyone understands to mean "white person." When I was separated from the group, no one thought anything of me. It was awesome to be in another country on another continent and not be detected as a foreigner until someone came up to me and started speaking Kiswahili or some tribal language that I did not understand. The Kenyans thought I was Kenyan and even decided what tribe they thought I was from: I was most often argued to be a Luhya, a Bantu tribe of the Western Province of Kenya. I was told that I looked like a Luhya because of my body build, though all suspicions were busted once I opened my mouth.
___________________________________________
They would look at one another and wonder – Why does she not speak Kiswahili, and why does she have that strange accent? I quickly became known as the "African mzungo."
___________________________________________
What I did not expect to feel was jealousy of the attention my five white comrades received. People did not swarm to speak to me, touch my hair, or want to take a picture with me. Where did these feelings come from? I did not stand out as the special guest upon sight, and yet I was seen as an outsider as soon as I opened my mouth. This made for a year of feeling like a strange guest.
During my YAV year, I worked at a church that also hosted a school and a social services program. I worked with the church's children's ministry department and coordinated the order of worship for three services. The first service was a Swahili service – a smaller service consisting mostly of people of a lower socioeconomic status – followed by two English services – a youth/young adult service and the main service. Not only was I in charge of coordinating liturgists, music, scripture, and liturgy each week, but I also attended each service to manage all the audio visual work. Needless to say, this made for very long Sundays. The older people in the Swahili service always seemed to be confused by me. They would look at one another and wonder – Why does she not speak Kiswahili, and why does she have that strange accent? I quickly became known as the "African mzungo." Little did I know how much this humble collection of people who made their way to church early each Sunday morning and gave what little they had, be it their money or their songs of praise, would teach me about the true meaning of generous hospitality.
At the end of my YAV year, the leaders of the Swahili service asked if they could honor me with tea and a celebration of my time there. They told me how much they appreciated the work I had done that year. Hiding in my AV booth, I thought that I had been invisible to them, or at most that peculiar sight of an African mzungo girl. On the contrary, they said that until I came, they had always felt like they were the neglected service that never received much time and effort from the church leadership. However, during my year, they said they felt like their service mattered. We embraced and welcomed each other, not as guests but as a family.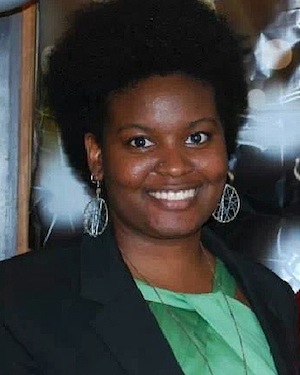 Looking back on my year in Kenya, I was able to learn the language quickly, make friends and family that will last a lifetime, and immerse myself in Kenyan culture. I shared in the joys of weddings, the sorrows of funerals, and the simple pleasures of sharing tea and good conversations for hours at a time. Most importantly, I learned what it means to be a global citizen and shared in a true community of faith. I would never take back and will never take for granted any part of this experience, good or bad, because it taught me what it meant to be fully present with G-d and with my neighbors, near and far.
AUTHOR BIO: Whitney Minor is a Marriage and Family Therapist from South Carolina. She is a graduate of Presbyterian College and received a M.A. in Marriage and Family Therapy from Louisville Presbyterian Theological Seminary. She served as a YAV in Kenya 09-10.
Read more articles in this series.