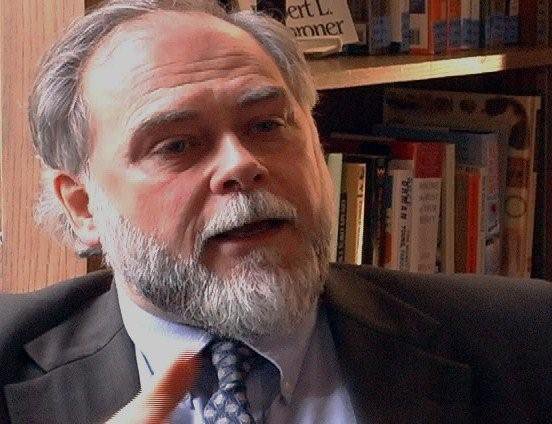 Snap Crimes Against Humanity From 300 Miles Up
by Frederick Clarkson
Crimes against humanity are best carried out in secret. Terror can be inflicted, ethnic cleansing can be waged; torture can be committed – and in areas that the whole world is not already watching – who will even know? That's the way it has always been. But brutal regimes are now on notice that human rights activists with satellites may be emerging at any time to illuminate and document their crimes; and haul them before the court of world opinion — and possibly the International Criminal Court.
The Washington DC- based Satellite Sentinel Project (SSP) has for two years been methodically exposing military build-ups and aggression, as well as war crimes and shocking crimes against humanity in a remote part of Africa — and demonstrating the worth of one of the most promising advances in human rights work in the history of the world.


SSP is the brainchild of actor George Clooney and human rights activist John Prendergastwho sought to use high resolution satellite imagery to document military aggression and attendant atrocities and to bring them to world attention. Access to such tools has historically been limited to governments, militaries and large corporations. SSP is the first sustained private application of satellites for peace advocacy and human rights. The organization has focused on volatile areas in Sudan and the new nation of South Sudan in its first two years – from 300 miles over the earth – peering into places where the international media and even humanitarian aid groups cannot go — places that the genocidal Khartoum regime would rather the world not see.
Clooney said jokingly that the SSP would be "the anti-genocide paparazzi" – but their reports have repeatedly commanded the attention of the world media from NBC News to the BBC and Al Jazeera.
SSP has exposed, among other things, the work of death squads in the town of Kadugli. Combining satellite images with eyewitness testimony, SSP published satellite images of piles of white body bags; the trucks and clean-up crews; the disposal of the bodies in mass graves; and bulldozing over the corpse-filled pits. SSP has also shown military build-up, such as the massing of troops and and the deployment of attack helicopters and Antonov bombers. In December of 2012, SSP published graphic images of vast tracts of land that were once home to thousands of people spanning 26 villages as well as crops and cattle – now burned black. The UN reports that more than 200,000 Nuba people have been displaced — driven out of their homes and homeland by the Khartoum regime — and are now living in refugee camps.
SSP is currently a joint effort of the anti-genocide group, Enough (a project of
EL Obeid Airbase, North Kordofan
The Center for American Progress), the DigitalGlobe satellite company; and Not On Our Watch, an organization of such leading Hollywood figures as Clooney, Don Cheadle, and Matt Damon. The pilot phase of SSP also included the UN satellite agency, UNOSAT; Harvard Humanitarian Initiative; and the internet companies Google and Trellon.Dynamic game-changing innovation inevitably discomfits some established interests, and the Satellite Sentinel Project has been no exception. Some elements in the U.S. government have tried to discredit their work, notably the documentation of mass graves.  The leader of that effort was then-U.S. Special Envoy for Sudan and South Sudan, Princeton Lyman. He could provide no facts to disprove the mass murders, body bagging, and mass graves and had no alternative explanation for what the satellite imagery showed — and the issue was not revisited.  Some of the satellite reconnaissance community have, however, welcomed and been fascinated by this private effort.
But the project faces a greater concern than turf-conscious agencies inside and outside government.  Regardless of the quality and timeliness of the work and its mediagenic nature, no one with the capacity to make a decisive difference has been willing to do much to prevent or respond to the military aggression of the Khartoum regime and the now well-documented pattern of atrocities that lead from


Darfur to South Kordofan. The U.S. State Department has sent an occasional sternly worded letter to Khartoum, but has otherwise taken no concerted public action to stop the atrocities. Similarly, the UN Security Council has been briefed by its own staff about the atrocities, and is well aware of the SSP imagery, but will not take action for a variety of reasons. One reason is that Security Council member China gets six pervent of its oil from the Sudans. Meanwhile, President Bashir and other top Sudanese leaders are accomplished war criminals, unable to leave the country without risking arrest and trial before the International Criminal Court for their activities in Darfur. They have little to lose.
Undeterred, SSP has continued its focus on Sudan. But SSP would also like to see their now-proven methods more widely used — in other countries and focusing on other concerns. "We envision that our model can also be applied to other emerging crises," Jonathan Hutson of the Enough project told Unbound, "such as exposing terrorist networks in Africa who are poaching endangered species such as elephants and rhinos to fund their activities."
Meanwhile, a war has erupted in Sudan, as Khartoum has launched what some long time observers describe as a "final solution" against the Nuba people. The Nuba are black Africans who have been targeted by the Arab Islamists who dominate the Khartoum regime. Anglican Bishop Andudu Adam Elnail told me in a 2011 interview that his name was on the death squad's hit list, and if he had not been out of the country, he would probably be in a mass grave in Kadugli.


"We all belong to one human family, whatever our national, ethnic or political differences," Andudu (who is living in exile in the U.S.) told a House Foreign Affairs Committee hearing in 2012, "The state-sponsored ethnic cleansing campaign is targeting Nuba people, including not only Christians—such as the Anglican Church, the Catholic Church, the Lutheran Church, and the Sudanese Church of Christ in Kadugli—but also Muslims, including those who worship at the mosque in Kauda, which a SAF [Sudan Armed Forces] fighter plane recently targeted with ten rockets."
"We are our brothers' and sisters' keepers, wherever they may be," Andudu said. "Loving our neighbor requires promoting peace and justice in a world marred by genocidal violence."
History is full of such stories; The aggressors and the horrors that they bring, and those who stood in solidarity with the victims and survivors. And our time is no different. But in our time, for the first time, unprecedentedly powerful tools have fallen into the hands of people waging peace.


Frederick Clarkson is Senior Fellow at Political Research Associates, in Somerville, Massachusetts; and editor of Dispatches from the Religious Left: The Future of Faith and Politics in America (IG Publishing, 2008) He has been writing about politics and religion for three decades.

All images courtesy of DigitalGlobe, used with permission.