Southern Louisiana Wildlife Paintings
Artwork by Lauren Wright   View the entire Nov 2012–Jan 2013 issue, "
Hope for Eco-Activists: Discovering an Environmental Faith
"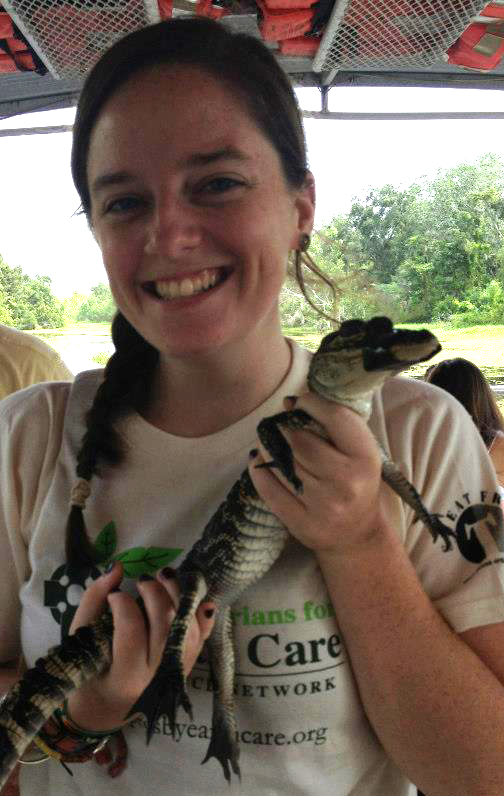 Lauren Wright graduated from Middle Tennessee State University with a degree in journalism with an emphasis on Media Design. Her education and passion for service led her to serve as a Young Adult Volunteer (YAV) in New Orleans during 2011-2012, doing Wetlands Advocacy work and graphic design work for Bayou Blue Presbyterian Church in Houma, LA. Lauren's passion for the environment was awakened during the YAV program, and she became an Eco-steward in the summer of 2012. She currently works as a freelance graphic designer, artist, and campus ministry coordinator for the Episcopal Campus Ministry at the University of New Orleans. Of her art, she writes:
During my YAV year and my time as an eco-steward, God really opened my eyes to God's glory through this new environment in which I found myself. God took me to the wetlands of Southern Louisiana and its unique wildlife to show me God's goodness and the intricate design of creation. In my art, I like to portray this wonder I have found in each new animal I come across. I like to celebrate God's creation by adding my own details so people will come closer and see these animals in a new way. I want people to see them not only as animals, but pieces of God's artwork: God's sculpture come to life.
You can view all of her art on her website. We encourage you to support her environmental advocacy arts ministry by purchasing a print. Lauren shares two of her paintings with us (all images of her art are copyrighted and require permission for reproduction). To view the artwork as stand alone pieces, simply click on the image.