Psalm 148; Proverbs 9:1-12; 2 Peter 3:8-13

As I reflect upon these scripture passages three themes come to mind: faith, wisdom, and the promise of liberation. These themes have been essential to the Black woman's survival for centuries.
Black women always had an intimate connection with God and played a divine role in protecting and sustaining life. Before colonization, women of African descent were hunters, explorers and caretakers of the earth. They grew food and gathered water. They used their knowledge of the earth to make medicine for the sick and elderly. They cared for the children. They built villages and cultivated community. Then and now, Black women were the backbone of society.
This strong connection to faith and community was passed down from generation to generation. It endured the middle passage and manifested as a tool of survival during enslavement. Enslaved Black women helped create necessary spaces, like hush harbors where enslaved Blacks found security and community with one another. They used hush harbors to pray, sing, shout and truly praise God. Through their praise, they drew closer to God, which strengthened their spirits and gave them peace amid an endless storm.
For Black women, their praise was like armor that guarded their spirits so they could endure the battle ahead. It kept their eyes focused on God's promise of justice and liberation which kept them motivated to fight. Looking ahead towards freedom, they used their faith as an avenue to fight the insidious system of white supremacy and patriarchy. Women like Harriet Tubman used connection with God and nature to escape to freedom and escort over 300 enslaved persons to freedom. She also served as a spy for the Union army, which aided in defeating the Confederacy ending slavery in the United States. Sojourner Truth used her gifts as a charismatic preacher and activist to advocate against slavery and patriarchy. She fought fiercely for all human rights, especially the rights and equality of Black women.
Many other Black women followed in their footsteps. Focused on God's promise, they used their faith and spiritual gifts to confront white supremacy and patriarchy head-on, making endless contributions to our society. Black women were instrumental to the passage of the nineteenth amendment and ratification of the fifteenth amendment, though Black suffragist receive little to no recognition. Black women played a vital role in the success of the first space flight, breaking through racial and gender barriers. The contributions of Black women led to the passage of the Civil Rights Act and Voting Rights Act.
Remembering the Black woman's legacy of love, resilience and faith is important as this year has been a hard year for Black women. We've watched as our community suffered disproportionately from the effects of the Coronavirus pandemic because of systemic racism. Our elected officials have done very little to help. We've watched in horror as one Black person after the next has been executed in the street like animals while their murders go free. Organizations that have maintained the legacy of racism and white supremacy put out statements saying BLACK LIVES MATTER. However, they've not done any introspective work to understand what valuing Black lives means. They just followed the trend, then moved on.
The pain and suffering that we have experienced for years has been showcased for the world to see, but still the world ignores us. We have continued to fight for justice and equality, but it feels like our cries are disregarded. This season has been tiresome and weary. It has been difficult to remain faithful and even harder to have hope. However, just as our ancestors endured, so must we. Not only for ourselves, but for the generations that come after us. 
As a child my grandmother always told me "Never lose your faith. Without faith you can't fight." I never really understood what she meant until now. For the Black woman, our faith has been a conduit for justice and liberation. It is by our faith that we have been able to fight against the systems of oppression that sought to destroy us. It is by our faith that we've overcome the middle passage, enslavement, Jim Crow, mass incarceration, police brutality, misogyny and more! Our faith is grounded in Jesus Christ, the promised messiah, who came into the world to "execute justice and righteousness." (Jeremiah 23:5) Jesus came so that all humanity might be set free from the yoke of oppression.
As we reflect on the Black woman's fight for liberation in this season of Christmas, we are reminded that they followed Jesus' model to disrupt systems of injustice. We are called to do the same. Just as the many Black women before us, we must continue Jesus' mission for justice and liberation. 
Prayer
For a child has been born for us,
a son given to us;
authority rests upon his shoulders;
and he is named
Wonderful Counselor, Mighty God,
Everlasting Father, Prince of Peace.
His authority shall grow continually,
and there shall be endless peace
for the throne of David and his kingdom.
He will establish and uphold it
with justice and with righteousness
from this time onward and forevermore.
-Amen (Isaiah 9:6-7)
---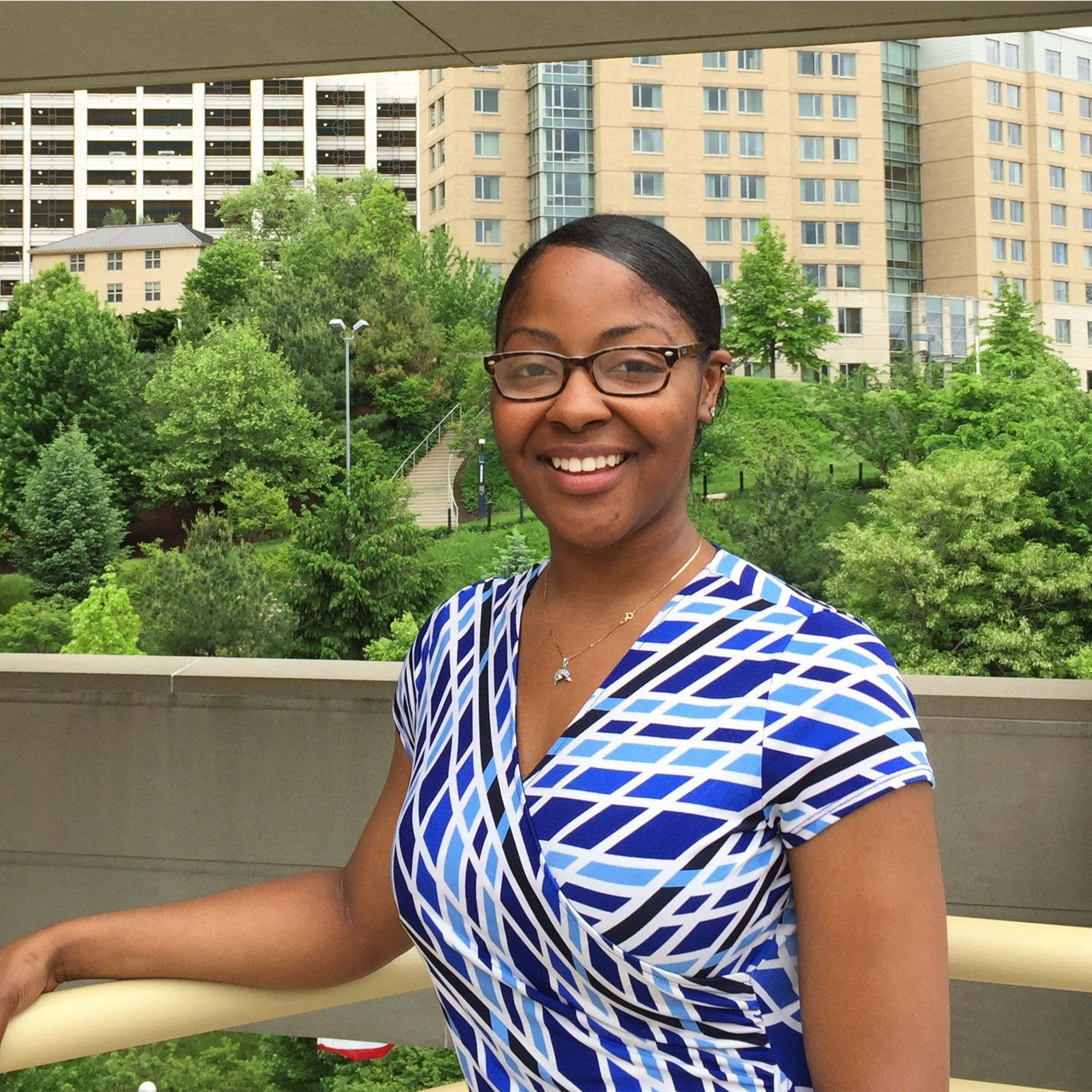 CHRISTIAN BROOKS serves as the Representative for Domestic Issues for the Presbyterian Church (U.S.A.), Office of Public Witness. Her responsibilities include education and advocacy around domestic issues of concern for the church including voting rights, racial equity, and environmental justice issues. Before joining the Office of Public Witness, Christian did extensive work on issues of racial equity and food security. She served as the Racial Equity Policy Fellow for Bread for the World Institute where she assisted with writing a research paper on racial equity in federal nutrition programs. She holds a Bachelor of Science in Accounting from the University of Pittsburgh, a Master of Divinity from Pittsburgh Theological Seminary, and a Master of Science in Public Policy and Management from Carnegie Mellon University.