To Everything There Is A Season….
I remember January 1, 2020 with so much fondness. I spent the first few hours in sheer bliss of celebratory optimism with friends as we imagined all of the wonderment that the year would hold. We declared fervently that, "THIS WAS OUR YEAR!" We had expectations of healing, wholeness, progression of projects, fulfillment of visions, and the general overall well-being of mind, body, and soul for ourselves and those around us. We lamented and remised over the joys and pains of all that 2019 was as we stood at the incipience of what was yet to be. Goodbye to the heartache, mistakes, disappointments of yesteryear. And hello to the Will of God for our lives in 2020.

Unfortunately, the sparkle of hope and twinkle of anticipation quickly faded as we, just like the rest of the world, found ourselves faced with the reality of dueling pandemics within the first quarter. What was not known during that first quarter of 2020 was that the world as we knew it would never be the same. I can remember being in my home in March still teetering between isolation and ignorance when the news came out about the horrible slaughter of Breonna Taylor in her own home. I remember that this tragedy was right on the heels of the Black community attempting to muster through the inhumane murder of George Floyd and calling to God, in your infinite wisdom, save us now! I cannot describe to you the depth of the pit of sadness, anger, and fear that gripped my soul yet again as another Black life meant nothing in the hands of their executioner. For it often seems like the sacrifice of Black & Brown bodies is as germane to the history, fabric and breadth of this nation as baseball, apple pie, and the 4th of July.

I cannot tell you the number of times in 2020 when I have had to push aside my own feelings in order to console another person of color who had succumb to the gravity of bigotry and victimization of hatred spewed throughout the year. It was as if the impact of COVID-19 and yet another awakening to the sin of racism in this nation was almost unbearable for those most affected and most vulnerable. In fact, the plight of the Black body is the story I know most intimately, and it has often felt like this past year has been a multi-faceted attack on our mental, emotional, and physical health all at once. I contend that the dominant culture has identified and proliferated a profound ability to "other" the most marginalized in even more dynamic ways than pre-COVID to the point of many of us feeling like what is at stake is our very lives.

However, in the midst of all of the weight of the moments of darkness of 2020, I can also clearly declare that there have been tremendous pockets of joy that have carried me through and reminded me of the Biblical principle outlined in Ecclesiastes 3, to everything there is a season and nothing last always.

For what the wisdom of the Holy Spirit has been able to make resonant to me is that death and dying, pain & sorrow, hurt & anger, are all temporal and that the preverbal tomorrow will come. It must. It has to. It is declared in the word of God and I am a firm believer that it is so! As someone who has lived for over 41 years in this brown skin, I am aware of the triumphs that my people have had to endure to even get me to a place of somewhat freedom to craft this devotional. I am conscious that their seasons of sacrifice have resulted in small, but substantial gains that have afforded me my very life. I am also acutely mindful that their hardships and their anguish often persisted in seasons that felt like relief would never come. Nevertheless, here we are on the shoulders of the ones who made it through with the tenacity, courage, and fortitude to do so. I am because they were, and still are…

And so, as we look to what this next year 2021 may have in store for us, let us move forward with the meditative stance of three key things. First, we are still here. Through seen and unseen danger; through tears that have been watered; treading trough the blood of the path of the slaughtered. We are here. Not without feeling the loss of some of our own, but we are here. We the bruises and scars, both internally and externally, we are here. We have made it to the precipice of a brand-new year with the love of God and the spirit of our ancestors pushing us along. We move into 2021 realizing we did not arrive at this moment by ourselves. But often the reason any of us is standing is because somebody prayed, someone sacrificed, someone persisted, and someone made a way. And so, we celebrate this January 1st declaring as Miss Celie declared as she drove away from Mister's house, I'm HERE!

"Never to forget where we came from
and always praise the bridges that carried us over."
– Fannie Lou Hammer
Second, that in 2021 we have been amply challenged to remember that our womxnhood is a gift from the Divine. And furthermore, the added bonus of being able to exist in the socialized racial category of Black is an unrivaled privilege and challenge that was neither asked for but yet cannot be denied. Therefore, given this critical moment in history, there is an invitational mandate to carry the fullness of what one personally determines it means to be a Black and Brown womxn in humanity and to live into the freedom of self, spirit, and truth. God has positioned and called all of us to be. And not just exist, but BE fully self, in your race, orientation, culture, spirituality, faith, and the core of your existence. And even beyond that, revel in the fact that your life…your Black life matters!!!

"If any female(or non-binary person) feels she
need anything beyond herself to legitimate and validate her existence,
she is already giving away her power to be self-defining, her agency."
– bell hooks, Feminism is for Everybody: Passionate Politics
And final, do not lose the hope that it can get better. That every situation can turn around. Our hope has never been built on the instability of humanity. We reside under the cover of the Almighty who is our firm foundation of expectation even in the midst of uncertainty. God has always been on the side of the oppressed and has held our hands through the tears just as much as dwelled with us in the dawn of the brighter day. I invite you to walk into this new year with all of the excitement and anticipation of what shall be. And yes, I know we still have battles to fight and wars to be won, but for this moment…let us rest, even if briefly, in the joy of Christmas and the season of newness. Remembering in the recesses of our minds that we made it even if just for a fleeting instant…because to everything there is a season…
"won't you celebrate with me
what i have shaped into
a kind of life? i had no model.
born in babylon
both nonwhite and woman(womxn)
what did i see to be except myself?
i made it up
here on this bridge between
starshine and clay,
my one hand holding tight
my other hand; come celebrate
with me that everyday
something has tried to kill me
and has failed."
― Lucille Clifton
---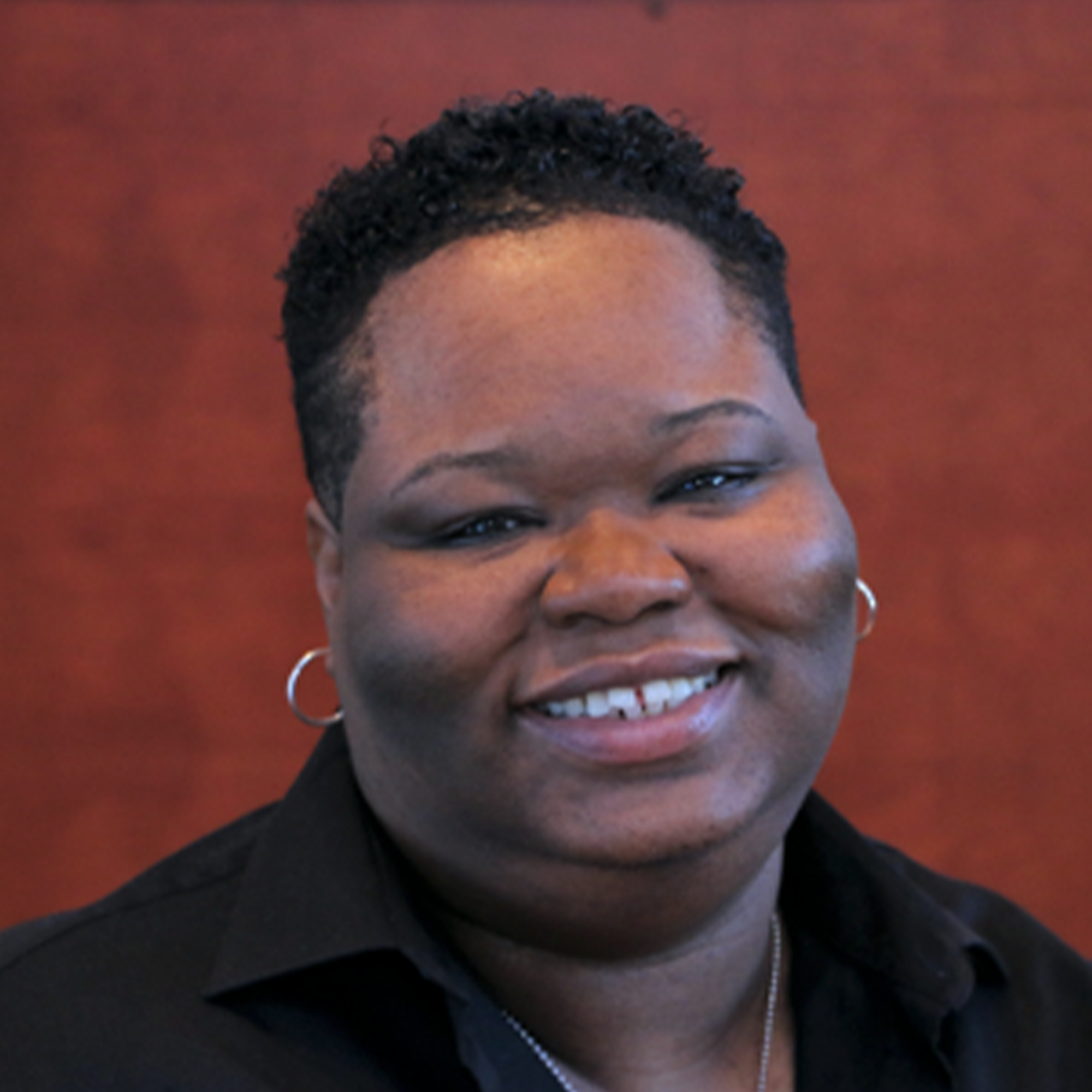 Rev. Shanea D. Leonard, B.A., M.Div. is a pastor, teacher, consultant, community activist, and justice warrior. Shanea has been an ordained minister in the Presbyterian Church (USA) for over twelve years. A native of Philadelphia, they received their B.A. from the University of Pittsburgh and M.Div. from Pittsburgh Theological Seminary. They currently carry out their justice mandate as the Associate for Gender & Racial Justice for the Presbyterian Church (USA) in Racial Equity & Women's Intercultural Ministries for the Presbyterian Mission Agency. Shanea has been serving communities and congregations in various capacities for over sixteen years. Rev. Leonard has done extensive work within urban areas to eradicate systemic oppression in the intersections of race, gender, sexual orientation, and socio-economic despair.