Ezekiel 37
Why involve me? I entreat Creator. Surely, Yahweh who said, "Let there be light!" and there was light, could say to these bones, "Live!" and they would live.  I am wholly unnecessary to this transformation. 
So, why involve me?
Why make me walk among the dead? Why immerse me in the overwhelming suffering of my ancestors? Why immerse me in their utter destruction and unfathomable pain? The bones, the death, go on as far as the eye can see. Aren't the weight and sufferings of my own life, of my own time in history, heavy enough? I have been removed from my land, my people live under the rule of people who care nothing for our future. Why then, must I also remember and carry the pain of my ancestors?
"They were praying for you," Creator says, "while their bones still had flesh, while their lungs still had breath—they thought of you and your children and prayed. They prayed into the seventh generation. Will you be the answer to their prayers? They hoped for you—can you hope for them? Just as they carried you in their hearts, won't you carry them in yours?
"As Creator, I live outside of time. For me time doesn't pass but extends. I can and will extend your prayers to them. They will live again and their life will bring you life."
* * *
There's so much talk about generational trauma—about how the trauma our ancestors experienced is passed down to us. But more and more I hear people saying, if there is generational trauma, isn't there also generational hope and generational healing? The hopes of our ancestors have come down to us. Might it be possible for Creator to extend our prayers for healing and life back up the line?
Is the thought that we, today, can heal our ancestors with our prayers sacrilege or heresy? Or is that what is happening in Ezekiel 37? Perhaps Ezekiel's vision is purely metaphor, but perhaps, it is deeper and more mysterious and more powerful than that.
I have my own Ezekiel 37 stories—stories where I felt Creator's invitation to enter into both the pain and the healing of my ancestors. I admit up front that these experiences are enigmatic to me and don't fit easily into the theological constructs with which I am familiar. It is possible that they too are purely metaphorical. Even so, during both experiences I very much sensed the Great Spirit's presence and guidance.
Though I have encountered numerous boarding school stories that are heart wrenching and horrific—most of them are—there was one story I came across that got to me in a different way than most. I was so troubled that I couldn't go on with my life for days. What finally brought me out of the breath-sucking grief was the spirit leading me to pray for that child and offering me hope that the prayers I prayed over a hundred years later could still make a difference for that child. That child who was also an ancestor. I prayed that his spirit was able to leave his body and be held with love by Creator while the abuse occurred and that the Restorer of All Things would miraculously make his body new before his spirit returned. I left that time of prayer with my broken heart soothed and reminded our Jesus who suffered at the hands of abusers and mockers does not hide his face when we are suffering but joins it. It reminded me of what feels to me like the truest promise in all of scripture—"The Lord is near to the broken hearted, he saves those who are crushed in spirit"(Ps. 34:18). That child, and none of the children taken to boarding schools, were alone in their suffering–the One who created them and loved them never left their side
I had a second Ezekiel 37 experience while visiting Haskell Indian Nations University. I was on campus praying with a couple campus ministers. As we prayed I saw the quad filled with the Native children from the era that the campus served as an Indian boarding school. The scene wasn't extraordinary, I could just see the children standing there in their school uniforms. But after that, something unusual started happening: every time I closed my eyes to pray I could see a young boy from that scene standing next to me and looking at me somewhat expectantly. The longer he appeared, the more curious the situation became to me. Was this small figure a ghost? I have no working theology around ghosts! And why this particular child, was he perhaps a direct ancestor of mine? As I began sharing this situation with friends and seeking their thoughts, a wise young woman said to me: "Have you asked Jesus how he wants you to respond to the boy's presence?" I had not, but when I did, Jesus told me to take his hand and walk him home. So I returned to the image in prayer, took the boy's hand and told him I was going to take him home. The final image that came to me in prayer was of the two of us walking hand in hand into the sun sitting on the horizon. I came away from that time of prayer with a deep sense of assurance that the boy made it home and was welcomed into loving arms.
These experiences are mysterious, and my theology around them is speculative at best. But what I see in these stories and what I see in Ezekiel's story of the valley of dry bones is that our prayers and the truth that Creator gives us to speak matters to the healing of historical trauma. They also show me that Creator hasn't forgotten our painful histories—that not only our pain, but the pain and suffering of those who have already walked on, is close to his heart. He doesn't look at our pain and the pain of our ancestors and say: that was a long time ago—you need to get over it.
Instead, he invites us into a process of healing. He invites us to join him in setting things right. In speaking his words of life and truth. As Ezekiel sees the wasteland of destruction, dishonor, and death transformed and as Creator gives transformational power to Ezekiel's words, how could he himself not be transformed? How could Ezekiel not experience deep healing—his arms strengthened, his breath deepened, and his hope renewed.
There is an approach to prayer ministry in which the person being prayed for is invited to bring up a memory of the past and to ask Jesus: "Where were you when this was happening.?" I have only ever seen this practiced with a personal story, but I am curious what would happen if we brought the painful stories of our ancestors before Creator's throne and asked Jesus: Where were you when my family was forcibly marched from their homelands? Where were you when my great grandparents were forcibly taken from their families and neglected and abused at boarding school? Where were you when those children who were raised in boarding schools had children of their own, but had no parenting skills? Perhaps if we risk traveling to those places of pain with the Lord's hand upon us, he will show us something new, perhaps he has words for us to say that bring restoration, hope, and life.
I think too, not just about our ancestors who have walked on but of our elders who are here with us now who feel cut off and without hope. How are we being called to care for our elders whose hearts and souls are broken. Can we, the younger generation, enter with them into their places of pain and speak words of life and healing to them? Can we speak wholeness and peace and freedom and joy over them and expect to see it? Can we bring them home by being family to them? Might the words that Creator gave Ezekiel to speak over his people also be the words he is giving us: "And I will put my Spirit within you, and you shall live, and I will place you in your own land. Then you shall know that I am the Lord; I have spoken, and I will do it, declares the Lord."
---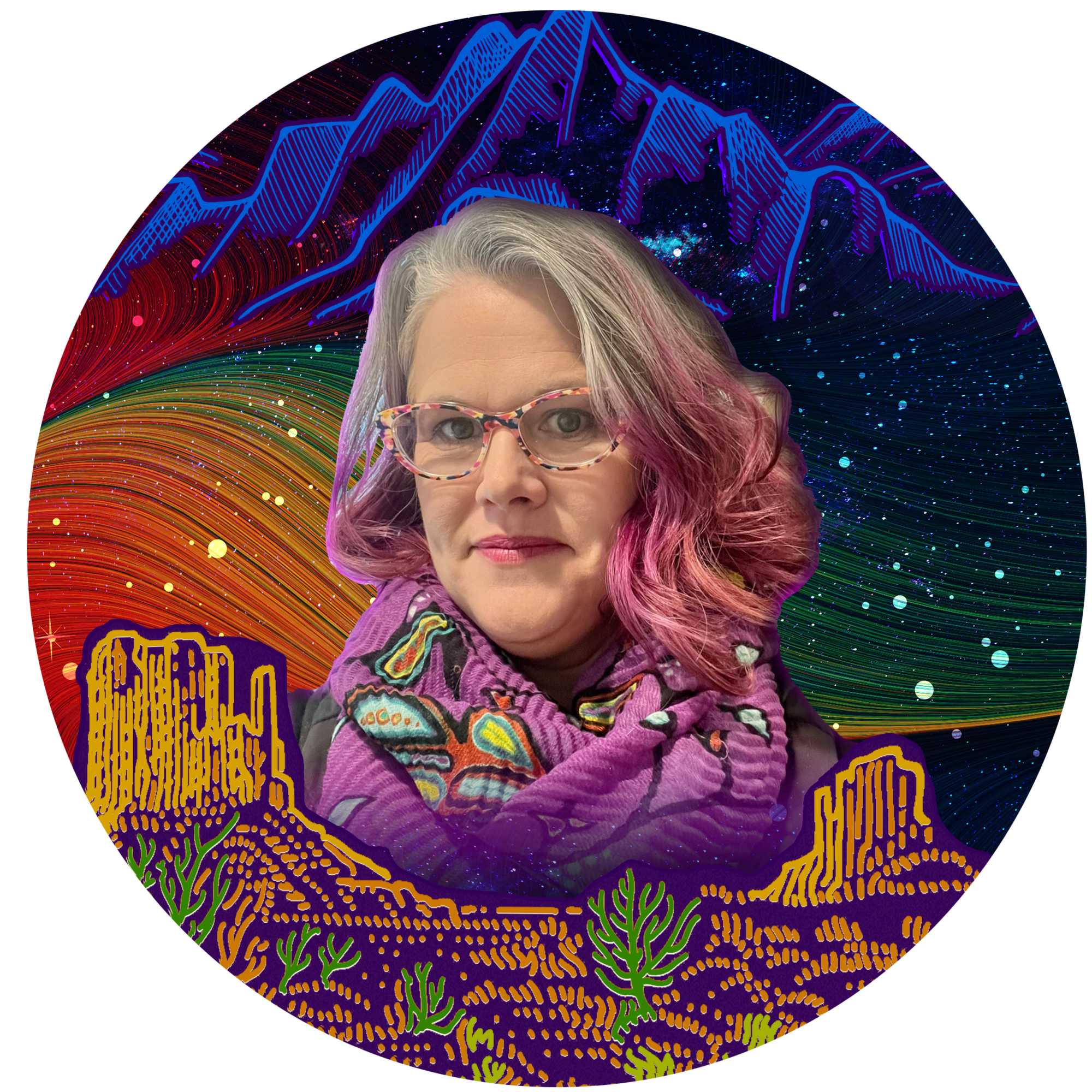 Megan Murdock Krischke is a citizen of the Wyandotte Nation. She lives in Tulsa on the traditional lands of the Caddo, Osage, and Kickapoo with her husband, Will, and two children Flannery and Soren. Megan is the director of the collegiate ministry, Native InterVarsity, and looks forward to the day when Indigenous people find it laughable that Jesus was ever considered the white man's God.