Prayer
Gracious God. Pour out upon us the spirit of justice and peace that we may see what you have revealed. As we live and thrive by every word that comes from your mouth, nourish us today with your word and in the ways of eternal life; through Jesus Christ, our Savior. Amen.
A couple decide to get married, but they have an unexpected pregnancy. Little did they know that the whole world would remember this child, born of an unwed young woman of color in the Middle East over 2,000 years ago.
I imagine that Mary was afraid. It was scary enough that she would soon live in Joseph's house and be his spouse. Then, she learned that she would be both a wife and a mother. And she would not be just any mother; she would be the mother of the savior of the world, Jesus Christ.
An angel first told her about her baby whom she and Joseph were told to name Jesus, as that means "the one who saves" for Jesus would save people from their sins. Then later, an older man named Simeon told Mary that her baby would become a leader and was destined to be a "sign" that would be opposed. "And a sword will pierce your own soul too," he said (Luke 2:35). I wonder how often Mary replayed Simeon's words in her head?
Mary and Joseph had their child in a stable (or in a cave according to some traditions) with animals, hay, manure and straw all around. This poor couple couldn't even find a hotel room. The only crib available was a trough where the animals fed. This family was not one of privilege.
And even though their circumstances were challenging, I can imagine that they saw the light of the world in Jesus' eyes. They saw goodness, kindness, beauty and peace. And a big, bright star stood right over the stable where they were like it was pointing right at them saying, "See, here is the place where the baby Jesus lies." I envision that Mary and Joseph were joyous, and the word spread that this special baby was born.
Rich and poor came to see him. Young and old peered into the manger. Class distinctions went away. Race, as we experience it today, an ideological social construct anyway, did not matter. People from all around came to pay their respects to the Sovereign One who would save the world.
Three wise ones from the east came. They brought expensive gifts — a rare perfume called frankincense, and another one called myrrh. They smelled heavenly, which was fitting, as this was a heavenly child.
No one laughed at how ludicrous it seemed for these wise ones to bring expensive gifts to a baby born in a barn or in a cave, who didn't even have "a crib for a bed."
Even King Herod was afraid that his power and authority would be challenged. He tried to find out where the baby was. When that failed, he sent out a hit squad and had all the newborn baby boys killed. And even then, he didn't quench the light. He missed the child. The family had fled to Egypt.
Jesus learned early how to travel from place to place. First, his family traveled from Galilee to Bethlehem. Then they fled to Egypt. Later, they went to Nazareth in Galilee.
And when he was a man, Jesus traveled from place to place, preaching good news that the kingdom of heaven was near. Sometimes, though, history repeats itself. And just like when he was a child, the young adult Jesus had to flee for his life from his own hometown. This time they came at him threatening deadly force, almost hurling him off of a cliff when he preached his first sermon at home.
"Who does he think he is? He is Mary's boy. He is the son of that carpenter, Joseph. Get a hold of him. Throw him off the cliff!"
I wonder if Mary was there that day, thinking of Simeon's words: "This child is destined for the falling and the rising of many in Israel…and a sword will pierce your own soul too." (Luke 2:34-35)
How many times this year have mothers had their own souls pierced? How many times have African American parents and parents of color watched the Christ in their child, the breath in their bodies, snuffed out by a bullet, viewed on a smartphone video posted on social media? Breonna Taylor, George Floyd, Ahmaud Arbery, Sandra Bland, Atatiana Jefferson, Merci Mack, Philando Castile, Alton Sterling, Freddie Gray, Tamir Rice, Michael Brown, Eric Garner, Trayvon Martin, and so many more.
Some of us are struggling today. We are essential workers in a global pandemic. We are scared to go to work. We have lost jobs in the economic downturn. Our unemployment has run out. Our loved ones are sick, and we are not allowed to sit with them in the hospital. Family and friends have died, and we cannot safely hold a funeral service for them. Our mother lives overseas. Our father is in another state. We are stir-crazy from working from home for most of the year. We do not want to wash another dish, wash another shirt, or cook another meal. Our children graduated, with no pomp and circumstance, have left for college, and we fear they will become infected with the coronavirus.
Though this time seems challenging and unending, as people of hope, we believe that suffering will not last forever. "Weeping may linger for the night, but joy comes with the morning." (Psalm 30:5b)
Some of us have lived through difficult circumstances before. Even those of us with humble beginnings had parents who, in the midst of their fear, smiled when they held us, knowing that they didn't have a whole lot but they had each other.
Jesus had a humble beginning, and Mary and Joseph had limited resources and threats all around them. The world of Mary, Joseph, and baby Jesus was a difficult and dangerous place, one with harsh conditions. Even so, I can imagine that they must have smiled when they held Jesus, knowing that they didn't have a lot, but they had each other.
Some shepherds, who were watching their flocks of sheep nearby, raced to Bethlehem to see the child, and they began spreading the good news: "We bring 'good news of great joy for all the people: to you is born this day in the city of David a Savior, who is the Messiah, the Lord'." (Luke 2:10-11)
Angels were all over the place – in the fields, in houses, in the near East, in the West Bank. At one point, angels filled the sky, singing, "Glory to God in the highest heaven, and on earth peace among those whom [God] favors!" (Luke 2:14)
I can see baby Jesus laughing and cooing, and his mother and father feeding him and rocking him. Little children may have played with him, and people talked baby talk to him. And, this rag-tag community held him and looked out for him. And he slept. Protected, cared for and comforted, he slept. He had plenty of time to prepare for the amazing work he would have to do, but there, in the manger, he slept — this small, helpless ruler of the world.
There is a lesson here. Those of us suffering from justice fatigue and sinking into despair after hearing the news of yet another African American sibling left to bleed out or asphyxiate in the street; those of us learning that yet another person has died of COVID-19; those of us who are stir-crazy because we have been sequestered in our own homes most of the year, will need to sleep, to rest, to renew our souls this Advent and Christmas because there is still ministry and work to do, and the church and the world need our witness.
So we pause and are still, to pay homage to the Messiah. We celebrate Christmas, the "Mass of Christ," the birth of Jesus. Who would have thought that his birth would be remembered over 2,000 years later? Who would have thought that the angel who spoke to Mary at Jesus' birth would have such powerful and lasting words?
Do you think that Mary and Joseph really knew what they were getting into, when a star filled the night and led shepherds, wise ones, and seekers to God's child? We join with those who praised God, paying our respects to the family and giving homage to the child. We peer into the manger once again this season, and kneel before the child.
Poet and liturgy writer Ann Weems said it best in her poem "The World Still Knows" from Kneeling in Bethlehem:
The night is still dark,
and a procession of Herods still terrorizes the earth,
killing the children to stay in power.
The world still knows its Herods,
but it also still knows men and women
who pack their dreams safely in their hearts
and set off toward Bethlehem,
faithful against all odds,
undeterred by fatigue or rejection,
to kneel to a child.
And the world still knows those persons
wise enough
to follow a star,
those who do not consider themselves
too intelligent
too powerful
too wealthy
to kneel to a child.
And the world still knows those hearts so humble
that they're ready
to hear the word of a song
and to leave what they have, to go
to kneel to a child.
The night is still dark,
but by the light of the star,
even today
we can still see
to kneel to a child.
---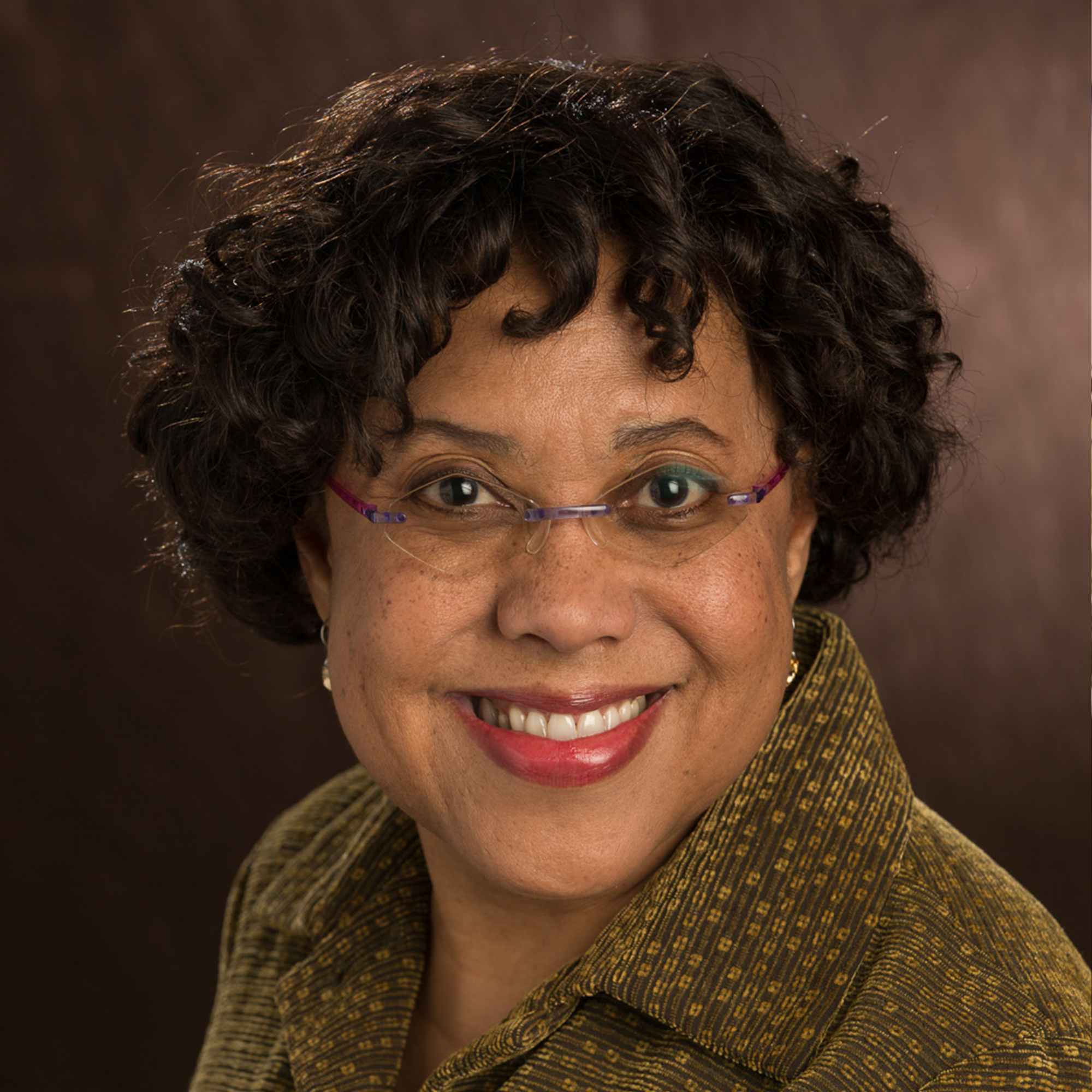 Rev. Dr. Rhashell D. Hunter is the Director of Racial Equity & Women's Intercultural Ministries in the Presbyterian Church (U.S.A.), where she has served for nearly 15 years. She has served as acting Co-Executive Director in the Presbyterian Mission Agency and is a member of the Leadership Cabinet. She served for nine years as the Pastor of Community Presbyterian Church in Flint, Michigan, and was the Associate Pastor for Worship, Music and the Arts at Fourth Presbyterian Church of Chicago. She is past Moderator of the Synod of the Covenant. She is a frequent preacher, keynote speaker, and workshop leader, having taught Anglican priests in Canada in excellence in preaching programs and ministers and ruling elders in national Presbyterian Church (U.S.A.) conferences.