First Reading Isaiah 9:2-7
2 The people who walked in darkness
have seen a great light;
those who lived in a land of deep darkness —
on them light has shined.
3 You have multiplied the nation,
you have increased its joy;
they rejoice before you
as with joy at the harvest,
as people exult when dividing plunder.
4 For the yoke of their burden,
and the bar across their shoulders,
the rod of their oppressor,
you have broken as on the day of Midian.
5 For all the boots of the tramping warriors
and all the garments rolled in blood
shall be burned as fuel for the fire.
6 For a child has been born for us,
a son given to us;
authority rests upon his shoulders;
and he is named
Wonderful Counselor, Mighty God,
Everlasting Father, Prince of Peace.
7 His authority shall grow continually,
and there shall be endless peace
for the throne of David and his kingdom.
He will establish and uphold it
with justice and with righteousness
from this time onward and forevermore.
The zeal of the LORD of hosts will do this.
---
I am Dreaming of a Black Christmas
Advent is the liturgical season of preparing, waiting, anticipating, and expecting. In preparation, each week during this season, we have lit a new candle to mark the drawing closer of Jesus coming into the world. We anxiously long for this time where God – Emmanuel – comes into the world. But are we really prepared to embrace the fullness of what it means?
A closer reading of the biblical text might offer some insight. This biblical text feels eerily apropos for 2020. The Isaiah oracle 1-39 consists of condemnation of Judah and the ruling monarchy. By this point in the biblical story, the people had experienced devastation after being betrayed by their idolatrous ruler, King Ahaz. This left them vulnerable to God's righteous anger, and divine retribution came by way of destruction at the hands of the Assyrian army. They were in the midst of great suffering and seeking some measure of holy hope like what was articulated in this oracle of Isaiah 9. Even as the people had abandoned their covenant with God, God would return to them, promising them a Davidic ruler to institute peace.
In 2020, it is not too hard to imagine suffering and destruction. We live in a world that has been turned upside down by the death and devastation of COVID-19, racism, social inequity, poverty, and bigotry aimed at LGBTQIA communities. These things make me wonder just how ready Christians are for the presence of Emmanuel – God with us – this Christmas?
I ask this question because womanist New Testament scholar, Mitzi Smith, suggests that the womanist perspective "unapologetically prioritizes Black women's experiences, voices, traditions." In biblical interpretation, this is critical for Black women and the most marginalized in the world. Smith's insights invite me to think about this Isaiah passage through my lens and experience as a Black woman. In the context of that experience, this passage is nothing like it seems on the surface.
Black women know something about walking in the dark.  In fact, Black women are experts at navigating darkness because we are experts at "making a way out of no way."  Just as Harriet Tubman led enslaved people to freedom under the cover of darkness, Black women have found our most extraordinary creativity while feeling our way in the dark.
Reading this Isaiah passage reminded me of this small but radical act that my big sister engaged every Christmas. She would play Bing Crosby's "White Christmas," and every time that Crosby sang "white," my sister would belt out "black," emphasizing that she was dreaming of a Black Christmas. Like my sister inverted white and black, I want to reverse light and dark to reflect Black women's realities. Black women's freedom will not come from white light. That is not the Womanist story of Jesus that will liberate the most marginalized in the world.
That child that has been born for us – the wonderful counselor, mighty God, Prince of Peace – is the little tiny baby who was nurtured and sustained in the darkness of Mary's womb and was born into a world that cared about him as much as they would any child born to a Black woman today. Jesus was born to a mother who could be considered a trope lifted straight from the 20th Century Moynihan Report.
The truth that we find in the womanist reading of this biblical text means that too many Christians are nowhere near ready for the radical birth of Jesus. Emmanuel, God with us. This savior entered the world only to be despised and discriminated against as a little baby. He grew up to challenge the powers and principalities and the unjust structures of government, society, and religion, and he was lynched for doing so.
On this Christmas Eve, if we truly seek for Jesus to enter the world, we must ready ourselves for what that means. That means that we should be more concerned with achieving justice for Breonna Taylor than we are about what presents are under the Christmas tree. That means that migrant children reuniting with their families is a higher priority than your Christmas vacation.
The baby Jesus who enters into our world in a few hours, in a dark and dingy stable, will grow up to march on the streets with Black Lives Matter, amplify science that saves lives, condemn keeping babies in cages at our borders, and know the name of every Black trans woman murdered in this horrific year of 2020.
While some make their way through Advent to this Christmas Eve, ready for festive celebrating, the womanist anticipation and devotion have a different flavor. That is why I am dreaming of a Black Christmas. Where we await and prepare for the one who will establish and uphold justice and righteousness from this time onward and forevermore. Amen.
---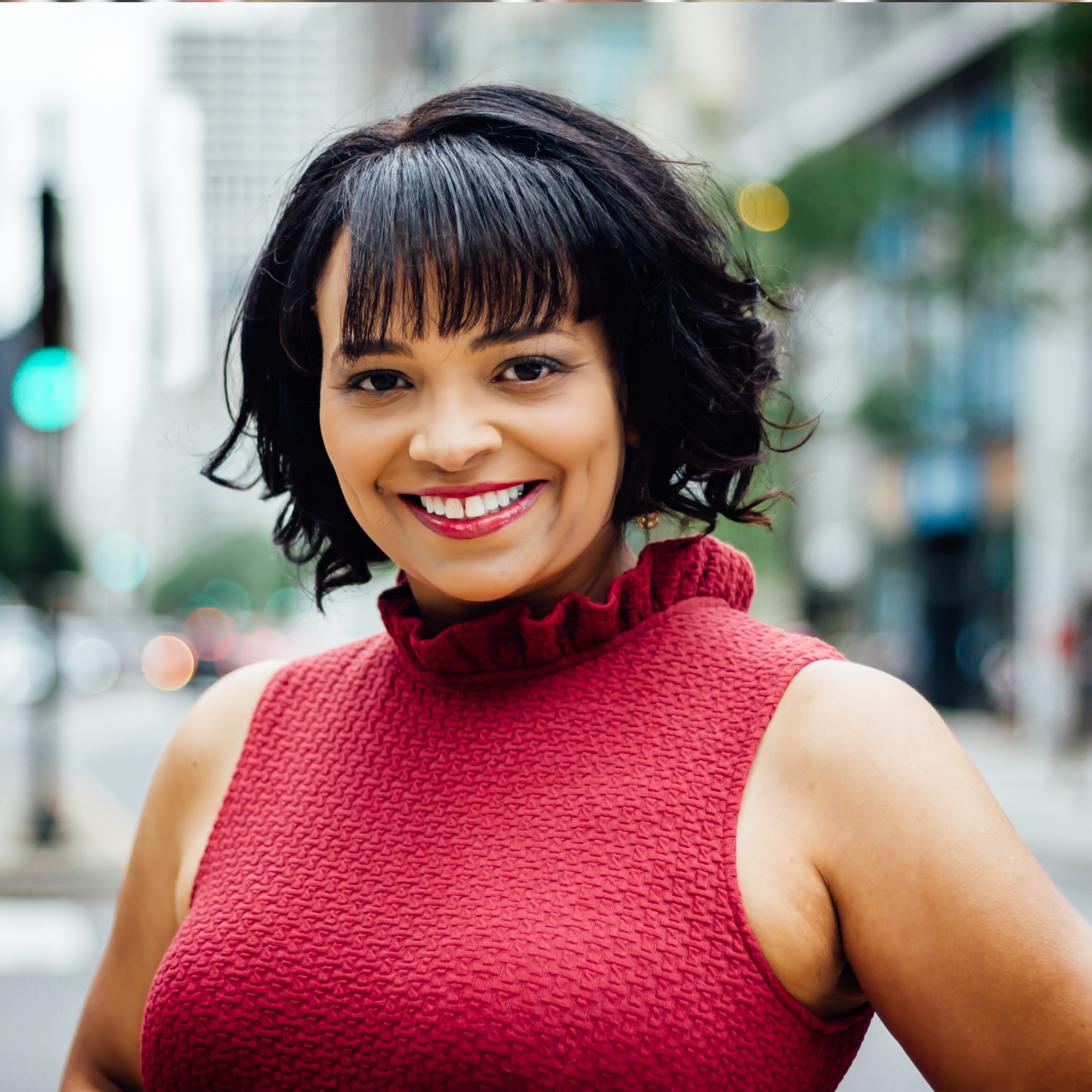 The Rev. Kerri N. Allen is a Reformed and womanist theologian and ethicist, currently serving as a Manager of Mission and Spiritual Care and clinical ethicist for Advocate Aurora Healthcare in Illinois and Wisconsin. Prior to responding to a call in ministry, Kerri had a first career in politics, serving as a political appointee at multiple levels of government, including serving as a legislative assistant in the United States Senate with an expertise in healthcare policy. Now, Kerri uses these diverse experiences to focus on structural inequities in healthcare. Originally from St. Paul, MN, when Kerri is not buried in a book or writing articles, or editing manuscripts, she enjoys hiking, travel, watching sports, cooking or spending time with one of her many nieces or nephews.