Luke 2.22-40
In 1937 – as America began recovering from the Great Depression – one of my favorite Harlem Renaissance writers, the honorable Zora Neale Hurston, wrote what would become a classic novel entitled, Their Eyes Were Watching God. As her main characters wrestle with Black life, Black love, and a God of the oppressed, Hurston powerfully opens her story with a line that I want to place at the center of this devotional for today. She writes: "There are years that ask questions and years that answer."
There are years that ask questions and there are years that answer.
2020 was certainly a year that left us with so many answers – both painful and purposeful. In other ways, with hundreds and thousands of lives lost due to multiple pandemics of health and racial turmoil, months of divisive political discourse, and countless other calamities, 2020 is sure to go down in history as one that asked us the hard questions.
Hard questions like why is it that we still have learned nothing from this nation's sordid past with wiping out indigenous people and the inglorious enterprise of slavery – that we would resort to caging children and families along a border that isn't really ours to claim?
Or hard questions like why is it that principalities and powers in high places have monopolized the conversation on reproductive rights when most of those in power have never shouldered the responsibility of carrying a child?
And, lastly, hard questions like why is it so hard to distinguish the followers of Christ from the oppressors these days?
In the selected text, we meet Anna and Simeon, both of whom likely had these same hard questions of the soul swirling in the forefront of their minds.
You see, both Anna and Simeon, older in age and devoutly religious, had seen a lot in their many years as people of faith. At the time of Jesus' birth, they would have experienced the tensions between the roman empire's governance of the Jewish people and may have even heard rumblings of the oppressive policies of kings like Herod, who would decree that all recent born Jewish males in the proximity of Bethlehem were to be killed as news of the so-called Messiah spread throughout the region.
The scripture tells us that Simeon, who was most likely a temple priest, had been waiting patiently on the consolation of Israel – meaning he was actively looking for relief and maybe even redemption from the plight that had plagued his people. Likewise, Anna – an elderly widow who practically lived at the temple fasting and praying all day and night – had clearly dedicated her life to God with an expectation that there would be something more on the other side of her righteousness.
And, that is how and where we meet Anna and Simeon. Both waiting and still watching for God. Both grappling with their present troubles in the midst of trying to keep the faith that there was even a point to all of their striving. Both wrestling with the possibility that it might indeed be a year that answers instead of a year that asks questions.
I wonder if you'll pause with me so that we can be honest with ourselves for a moment. Honest enough to admit the anxiety that 2021 might stir within us. And the hard questions about who we are and who God is might arise along with it.
Anna and Simeon and the infant Jesus can show us a lot about how we might handle these questions. That's why I picked this text. Because I figure if people knew Jesus, the lover and the liberator, then maybe these questions wouldn't exist at all.
If people knew that Mary's baby struggled with the double consciousness of his human reality of an oppressive empire and His divine destiny of setting captives free, perhaps people would understand that His message wasn't about a feel good, personalized version of salvation that absolves us of our duties to wrestle against powers and principalities – especially when those powers create misery and suffering for Black, Brown, impoverished, and same gender loving people.
And, maybe, if people knew the way miracles worked – like the miracle described in Luke 2 – there would be fewer years that end in open-ended questions and more years defined by answered prayers and progress towards a more just, healed world.
I contend that the revelation of the messiah would never have happened that day if not for a posture of readiness as illustrated by Anna and Simeon. And because of their eyes, fixed on watching God, and their minds made up that they would believe in a miracle they could not see, Anna and Simeon show us the power that converges when holy disruption meets human obedience. Beloved, I believe that there are moves of God, miracles just waiting to happen, if we would only posture ourselves in a way that communicates an earnest heart to obey God. Both Anna and Simeon had prepared themselves to be in a place where God could show up and deliver on a promise that they had been waiting years to see. They were not weary in their well doing, when the time came.
Though I am quite sure that there were many days of frustration, anger, and maybe even resentment as they navigated the years that left questions unanswered. Still. They somehow managed to wrestle themselves away from whatever cynicism or doubt they may have felt under the weight of oppressive rulers, unfair governance of the Jewish people, and dangers seen and unseen. And they showed up, obediently, just as God began making a move to overturn the very power structures that had subjugated them all those years.
Let's pause for another moment and consider the thought: The movements we are seeing now. Movements for fair pay for women. Movements for Black Lives. Movements for protected land and environmental justice. Whose obedience warranted these shifts? Whose decades of fervent and effectual prayer moved the very hand of God? Whose years of waiting, watching, and working God's plan compelled God to finally show up and show out? And, to be clear – these are not the kind of prayers that only require us to look pretty on Sundays. These are the kinds of prayers that mean showing up with our feet. The kind of prayers that cost you something. The kind of prayers that look like public protests and a willingness to put your privilege on the line. That's the kind of prayers I'm talking about. That is what Anna and Simeon teach us, friends. That a lot can happen when holy disruption meets human obedience.
As we reflect on Advent and all that the messiah's birth means for us, my prayer for 2021 is simple.
God of miracles, may we see the questions before us as opportunities where holy disruption can meet our obedience to do what You require of us: to do justice, love mercy, and walk humbly with You (Micah 6.8). Amen.
---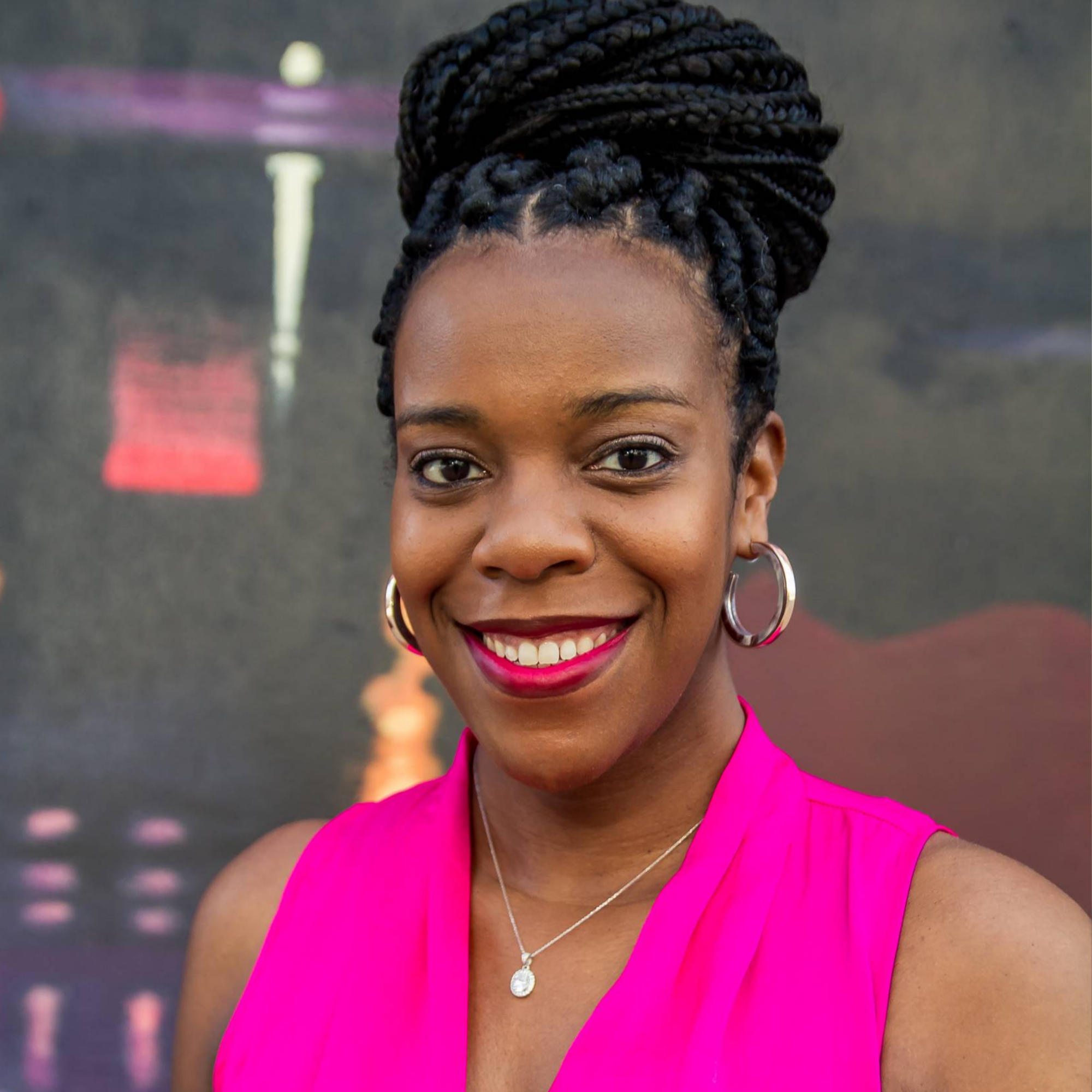 Rev. Shantell Hinton Hill is an Electrical Engineer turned rebellious Pastor/Philanthropy Goddess. She is passionate about the intersections of justice, storytelling, ethics, and Black women's spirituality. Shantell believes that words create worlds. And, she intentionally grounds her work in curating worlds that belong to Black women. Shantell's body of written work includes freelance think-pieces, theological essays, and short stories/memoirs. Shantell is ordained in the Christian Church (Disciples of Christ). She currently lives in Arkansas with her husband, Jeremy. Follow Shantell on social media on Facebook @Shantell Hinton Hill and Instagram/Twitter @shantellhhill