All will be well.
To visit the Black Madonna in Montserrat, Catalonia, visitors can take a ski lift into the sky or drive along a winding cliffside road that winds to the foot of the snaggle-tooth mountain that's unlike any around it, unlike any that most have seen, with magical finger-like rocks reaching toward a blue so impossible it will make you weep.
Legend has it children heard angels singing in this mountain, and they followed the song and a bright white light to find a statue that became known as the Black Madonna, a deep-hued woman sitting serenely in a protected grotto, a child in one arm and a silvery sphere in her other hand.
Despite attempts by villagers, shepherds and priests, the Black Madonna – La Moreneta – would not move. She sat – still sits. The church built a basilica around her. Centuries later, she holds her child and the sphere and watches visitors – believers and otherwise – as they pay homage (or gawk).
Even for gawkers, it's hard to remain unchanged after a visit to the Black Madonna.
Change is one thing. It's still lost to many that this woman of color planted herself so firmly in a space that the world had to shape itself around her, despite trying to demand otherwise. She holds the past and present in one hand, cradles the future in the other. Whether she is serene or bemused or determined or just plain done with everything – or all four – depends on the visitor's state of mind.
Maybe this ancient Black woman already possessed the wisdom of the ages, and knew she needed to take her rest. Maybe she needed to catch her breath, rest her eyes and heart for a minute, or a millennium, before a world that gawks at her determination began its best to break her, and then came after her child. We call her the Madonna, but who knows if this really is her child, or another mother's child, or, perhaps, everybody else's child. There's not a Black child walking around who doesn't belong to every Black woman. Maybe La Moreneta knew what would be demanded of this child, and that it wouldn't stop there. That this child's fate would be demanded over and over, from other mothers and children, from other aunties and their nieces and nephews, from other grandchildren and cousins and playground friends, from generations born after the trauma of captivity, from generations born into systemic hatred.
Maybe she prayed "all will be well." But first …
"All will be well."
What you need often finds you when you take your rest – especially when rest is at your insistence. "All will be well" doesn't feel like a trite sermon from a privileged speaker when it's a Black woman's prayer and meditation, a battle cry and declaration. It's hard. A place of capitalism sees rest as laziness. There's little wonder that "Rest as Resistance" is manifesto, ministry, and mystical, bone-deep necessity.
And yet, "all will be well" is the promise of Advent, however simplistic that message feels, or however far away it feels to people who categorically know that walking out the door isn't a guarantee anything will be "well." It wasn't well, literally, for years after the first advent. How many babies were slaughtered to satisfy Herod's fear? Why does it feel that Herod himself never truly died? "All will be well" skims the category of "all lives matter." But nothing can be "well" until it's well for the ones most targeted.
Or for the ones who love the ones most targeted.
Take your rest
So, perhaps the Black Madonna wasn't serene. Maybe she needed a minute to rest her eyes and protect her heart. Maybe this Madonna's "Magnificat" meant she decided that for all to be well — she needed to say, as the spiritual goes, "I'm going to sit down and rest a while."
Maybe she knew what was going to be required of her and of her child, and she needed to sit for a minute and prepare herself the same way our grandmothers sat in the quiet, dark cold of December. Maybe La Moreneta's song was one of resistance.
Maybe she knew that one day so much would be required of so many women who looked like her that it would spawn a whole movement about rest. About taking a moment to think about next steps. About finding the solitude needed to reclaim one's clarity in the face of certain adversity. To hell with what everybody thought. This was between her and God, and she needed the clarity of silence. Maybe Mary understood that it would all be well one day, but it was going to require women who looked like her to make it well, and that started with keeping themselves well.
Maybe she knew she'd have to demand her time to hear the Lord's direction, to declare herself for herself, and this was her way of letting her future siblings in Christ know they'd need to do the same. On this side of 2020, it's still necessary.
Go ahead. Gawk at her. She's used to it. When the Black Madonna decides she's rested, she's heard God's word and it's time to move, it will be to move mountains.
---
Reflection:
Where do you find your rest so that you will move mountains?
Where are you hearing the words of God in your life?
---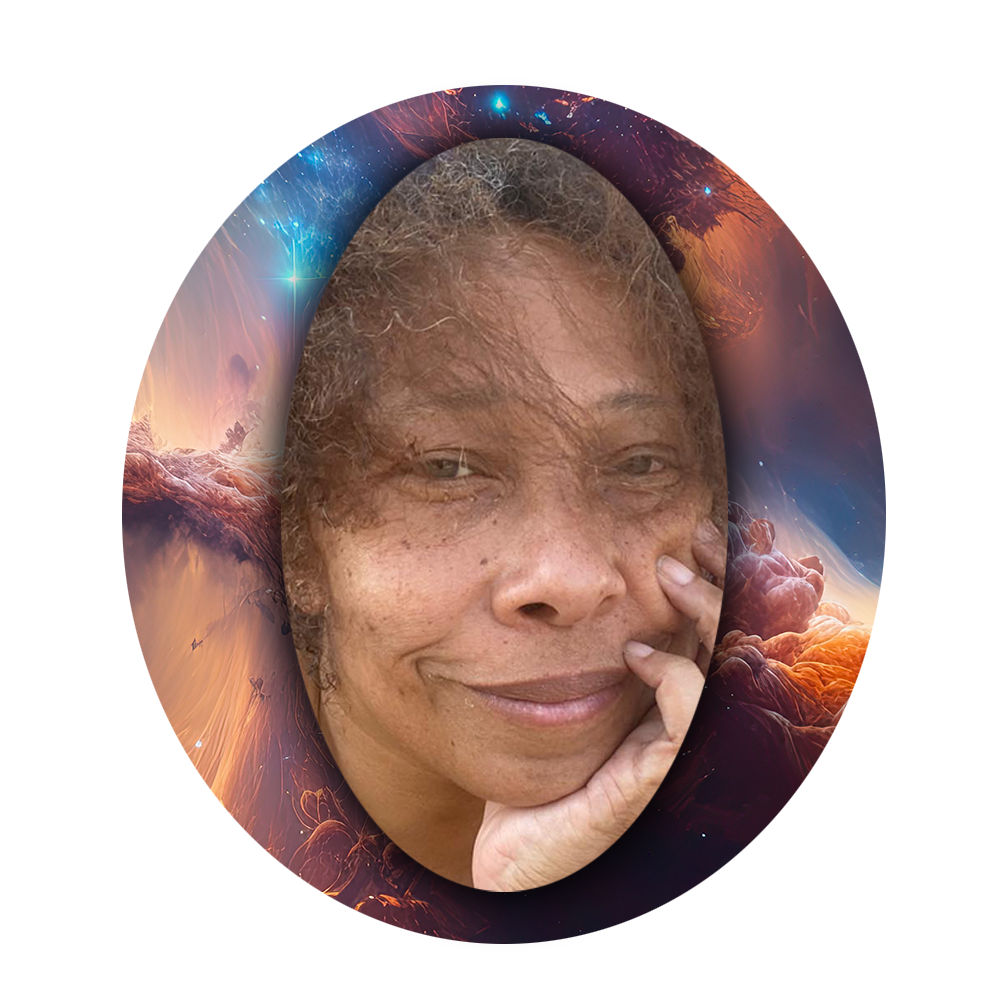 Dartinia Hull is managing editor of the Presbyterian Outlook magazine. She holds an M.F.A. in creative writing from Queen's University of Charlotte and her essays and stories have been published in Bitter Southerner magazine, CNN, MUTHA Magazine and the Sad Girl's Club, and her poetry has appeared in the anthology "We Were Not Alone."