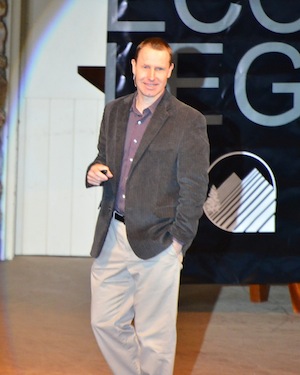 In honor of Interfaith Harmony Week, we publish this reflection by Professor Adrian Bird. For further reflection on interfaith harmony, we invite you to check out this story by Rev. Mark Davidson.
The term 'Interfaith Movement' can at times seem rather disingenuous. On the one hand, it sometimes feels as though we are not moving anywhere at all. In an article entitled 'Why Interfaith Dialogue Doesn't Work — And What We Can Do About It', long-time interfaith participant Rabbi Eric H. Yoffie describes interfaith meetings as frequently 'excruciating' and 'irrelevant' to the world around him. All too often the same faces gather around the same tables to rehash the same questions, address the same issues, and come up with the same oft-repeated sentiments. Noble though these may be, there is a tendency for the dialogue to become stale, even to the point where the radical impacts of the sentiments shared become rather dull and diluted.
On the other hand, it is disingenuous to interpret the Interfaith Movement in purely singular terms, as though we participate in a broad stroke, one-dimensional, one-directional enterprise. Surely it would be more accurate to talk in the plural, of Interfaith Movements, given the multifaceted and multidimensional nature of inter-religious encounters.
___________________________________________
While finding common ground is an essential part of the Interfaith Movement, it is surely only one part of the story.
___________________________________________
It is often noted that the interfaith movement is going through a period of transformation whereby the more traditional 'top down' model of interfaith involvement, driven by clergy and religious scholars, is being replaced by a 'bottom up' model, driven by everyday people, involved in grass roots initiatives sparked by the everyday experience of organic interfaith exchange. Eboo Patel argues that Muslim children in the United States cross boundaries that are 'invisible' to their religious parents every day. The same may be true for all our children, given the rapid demographic changes within our communities, posing important questions for us concerning religious identity formation as that formation takes place in increasingly diverse communities.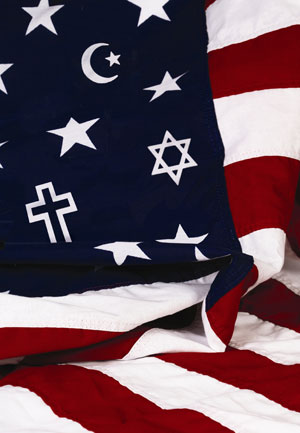 I recently spoke at the Presbyterian Church (U.S.A.) College Conference in Montreat, NC, on the theme of Christian identity in the midst of religious diversity. As I prepared  to lead a late afternoon workshop I expected only a handful of the 1100 students present at the conference to attend, if for no other reason than that the day had been a full one. Arriving for the workshop, I was shocked to find the room overflowing with students – with standing room only! I was also surprised by the incredible intensity the students brought to the session as they shared personal experiences of interfaith encounters and asked deeply provocative questions. It was a wonderful gathering, and it served to magnify the importance of such discussions around issues of inter-religious diversity.
Lynne Thompson describes the goal of interfaith dialogue as finding common ground with regard to the values and goals of different religions. While finding common ground is an essential part of our activity, this is surely only one part of the story. It implies that the Interfaith Movement is movement in one direction, a movement to the common ground for a common purpose. There can be little surprise that so many are cautious about being involved in such a one-directional journey, for it implies movement away from our distinct worshiping communities.
It is here that the term 'movement' becomes so important. Yes there is movement to find common ground, but there is also movement beyond common ground as we travel back to our own religious communities. It is a movement back and forth, between common ground and distinct religious communities. If we take nothing of our experience in one setting into the other, then there is little opportunity for mutual transformation, and our movement between the two communities is simply a way of getting from one to the other. Yet it is in this very movement back and forth that so much promise is to be found. If our movement is intentional and dynamic, then there is the potential for transformation within both communities. We do not remain on common ground, but move beyond it – and back. We do not remain within our separate religious communities, but move beyond them – and back.
___________________________________________
If we take nothing of our experience in one setting into the other, then there is little opportunity for mutual transformation.
___________________________________________
If we are intentional about this movement, then we will find both opportunities to bring elements shared in the common ground to our places of difference and opportunities to bring our differences into the place of common ground. As we move back and forth, there is opportunity to give real substance to our quest for mutual transformation and mutual enrichment, bringing greater depth to our relationships, allowing us to celebrate, in the words of Rabbi Yoffie, the 'exceptionalisms' present within each one of our religious communities.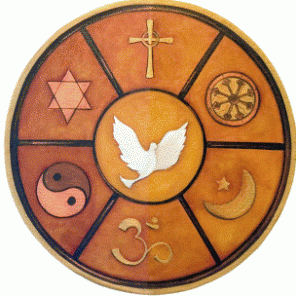 How might we model, interpret, and celebrate our experiences of the common ground within our separate religious communities? Likewise, how might we model, interpret, and celebrate our experiences of difference in our religious communities when we gather together in common ground? How this is done will undoubtedly depend on our contexts. Yet if we can successfully begin to enact that 'movement' within the Interfaith Movement, I believe we have the opportunity to journey together beyond simple "common ground."
AUTHOR BIO: Adrian Bird is a Visiting Professor of Church History at Union Presbyterian Seminary in Charlotte, NC. He has worked in a variety of inter-religious, cross-cultural settings, including India, Zimbabwe, England and the USA, and he and his wife Julie served as Presbyterian Church (USA) Mission Partners in Residence with the Church of South India, Adrian currently serves on the Steering Committee of the Interfaith Partners of South Carolina and is in the process of writing a book on the subject of Christian identity in the midst of religious diversity.