Called to Live in Intentional Communities?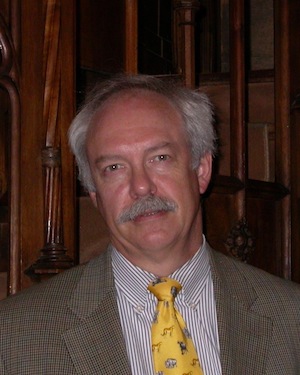 Samuel was sleeping in the shrine away from home, being taught by the old priest Eli, when God called him. Samuel is the one who heard God's voice calling him in the night. Not Eli's kids. The time described at the beginning of the book of First Samuel is one when religion was practiced at tribal shrines like the one at Shiloh to which the boy Samuel is sent to live. There is no central Temple, nor is there a king and capitol. Yet Shiloh has the Ark of the Covenant. There are enormous differences between the Late Bronze Age, during which scholars estimate these stories took place, and today's "Late Carbon-Corporate Age." Yet are there analogies between the situations in which young adults awaken to faith today and the tribal period of Eli and Samuel, when "the word of the Lord was rarely heard, and there was no outpouring of vision?" (I Sam. 3:1b).
Samuel is dedicated to serve God at Shiloh by his grateful mother, Hannah, a woman of strong faith who was able to pray silently on her own. Having a child had been her deepest prayer, and after receiving and then dedicating Samuel, she is said to have more children. The picture of her visiting the shrine annually with a homemade garment for her son was for generations applied to the families of boys dedicated to the priesthood who lived in minor seminaries, and perhaps to others sent off to boarding schools. So faith did not skip a generation in Samuel's case, but his call developed in the new location with Eli, who seems more grandfather than father. Eli's own sons, in contrast, are greedy parasites who are condemned to die and are killed in the battle where the Ark is lost.
___________________________________________
The question for mainline Protestants is whether in some sense our denominational tradition is the "distant dad."
___________________________________________
Recent research by Vern Bengtson about children staying with the faith of their parents identifies a key point: if the father is close to his children, more likely his faith will become theirs. For mothers, interestingly, it is less determinative. Care about the future of a church than many proclaim is dying? Distant dads: it's time to start spending more time with your kids! Divorcing parents: be aware of what you uproot or foreclose. But this editorial is not about parenting for faith; it is about hearing God's call in new contexts. Whether or not there is or was a "Joshua Generation," we may be seeing a generation of new Samuels.
I believe that the question for mainline Protestants is whether in some sense our denominational tradition is the "distant dad." Has our denomination become the texting parent who, preoccupied with his or her own concerns, ignores the infant's tentative smiles and early efforts to mirror expressions? Our patterning for love and trust and God does go back to the cradle, for that is the time when the expectation that our whole lives are in a living conversation with a gracious presence may take root. Bengtson's research suggests it may also help to have a clear faith, but the key is to have the caring felt at close range. How could a denomination possibly convey its caring in some way beyond the congregational bond?
The voice of a church—or the ecumenical community—can show caring by actions and words that show involvement with and concern for young people who are facing forces of debt, doubt, and increasing environmental destruction that go far beyond the worlds of their local congregations. They need to get near Arks that contain sacred power, hear new voices, see prophetic action, serve where human need cuts through ideological gobbled-gook. Surprise: some of these Arks of transforming experience are called Young Adult Volunteer communities.
___________________________________________
The purpose for each intentional community is to be a place of experimentation, growth, encounter, action—and contemplation. If the Voice is heard, worship will follow, and Arks will be found.
___________________________________________
As I read these stories of young prophets and pilgrims finding their way, I wonder whether there shouldn't be an intentional Christian community in every medium and major city, ideally transforming unused churches and other church properties to serve communities. The lens of community organizing suggests that relationship building is very important—some grounding among those who are parts of the communities and know their needs is critical. Otherwise such communal dwellings and projects simply house outsiders. Host communities and organizations need to be the ones defining the needs that are served, but part of any presbytery or team of congregations' enterprise could be to listen, teach, support, and engage with those living in these communities. Not all who are part of such communities need to be young, either: Stony Point, among other places, shows some of the value of mixing long and short term, older and younger community members.
Sure, some of us got new mentors and challenges in schools and internships, maybe the Peace Corps, and some Young Adult Volunteer sites will inevitably fail to provide enough support or structure for their participants. Yet each community is also a symbol: the Catholic Worker houses, Sojourners, the Open Door; each reader will know examples. The purpose for each is to be a place of experimentation, growth, encounter, action—and contemplation. If the Voice is heard, worship will follow, and Arks will be found.
Samuel became a great prophet and was seen as the last "judge" in Israel before the kingships of Saul and David, against which he warned. Rooted in the local shrine, he is given words that address economic exploitation and unwise warring: 1 Samuel 8:6-18 is always worth the read. The fate of Samuel's own sons remains instructive, however, and it may be a story of privilege more than distance from their father. "His sons did not follow their father's ways but were intent on their own profit, taking bribes, and perverting the course of justice" (I Sam. 8:3). Perhaps they had missed those experiences of working alongside dedicated strangers in different parts of the world, where they could see the shadow side of unjust systems.
*****
AUTHOR BIO: Chris Iosso serves as General Editor of Unbound and serves as Coordinator for the Advisory Committee on Social Witness Policy. He is grateful for the Lutheran Servant Corps, the Peace Corps, and alternative farming communities where all three of his generation-Samuel children have found places of adventure and service.
Read more articles from the young adult issue!